We're well-known as a multi-award-winning, integrated marketing communications agency but what our clients are also increasingly making use of are our fully-developed project management capabilities for events.
In December 2017, LAW Creative staged a global marketing meeting for our client ZF Aftermarket, a global leader in driveline and chassis technology. 50 regional marketing managers assembled for a two-day event at Frankfurt's Klassikstadt, a stunning museum of classic automobiles, sports and racing cars where 10 highly specialized workshops maintain and restore automobile rarities.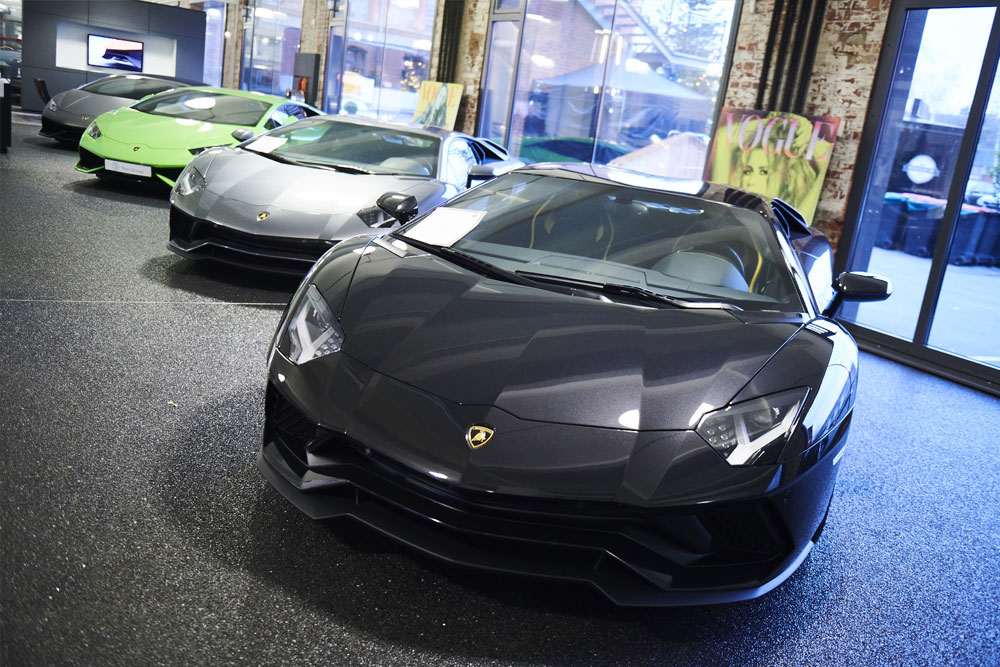 LAW Creative managed the whole event, from creative theming to organising the name badges. We helped ZF Aftermarket define and create the agenda and presentations, produced all the video content, and branded the event – from creating signage around the venue to designing giveaways. We created and sent all pre and post event communications, managed the budget and carried out complete pre and on site event management.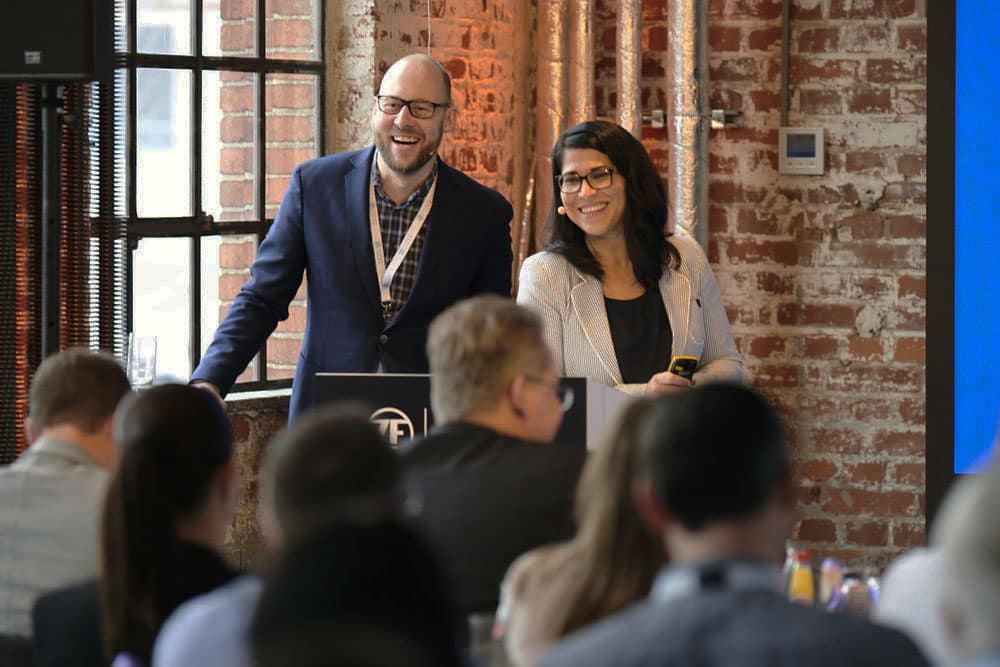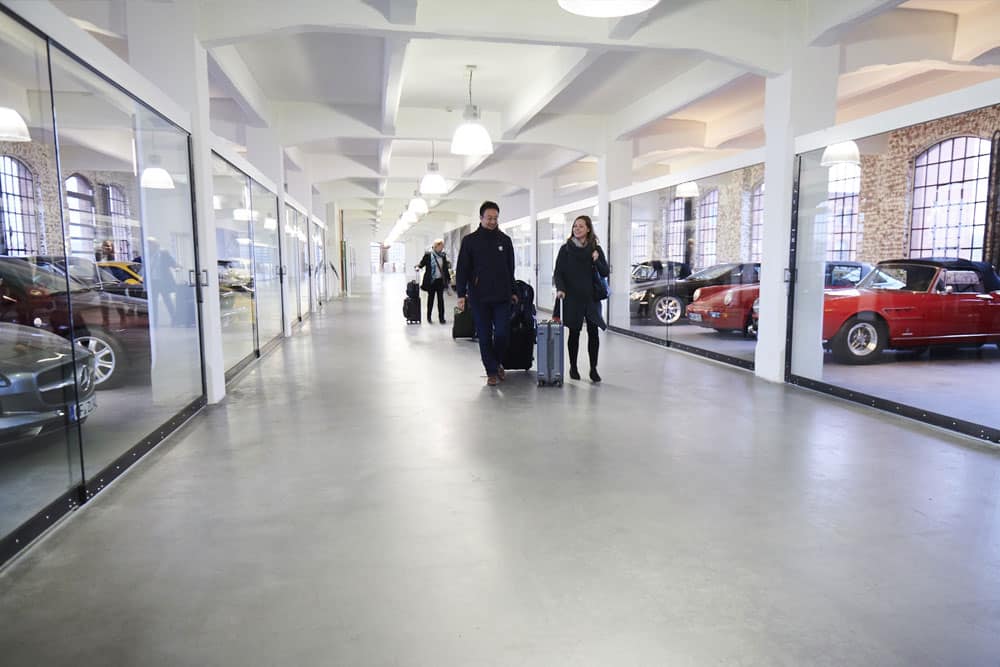 Brett Sammels, Director, LAW Creative, and Bahar Freedman, Head of Global Marketing Strategy, ZF Aftermarket (left), Attendees arriving at Klassikstadt (right)
We also carried out a post event survey with attendees so that our client could evaluate the success of the event. Happily, these were among the most commonly used words used when describing the event:
Informative – Innovative – Dynamic – Inspiring – Interesting – Entertaining
When asked to describe the event, every single contributor described the event as very good or better, while over 50% described it as excellent. Over 95% described the Klassikstadt as very good or better as a choice of venue, with 65% describing it as excellent.
In April we'll be hosting another event for one of our global automotive clients at another exciting motor show – the Ferrari: Under the Skin exhibition at the Design Museum in London, which thrillingly explores the history and design of the classic brand.
Enzo Ferrari once said, 'Race cars are neither beautiful nor ugly. They become beautiful when they win.' If you'd like to work with an agency that can win the engagement of your team and your customers with integrated marketing campaigns and memorable live events, contact brett.sammels@lawcreative.co.uk.