ABM: DEVELOPING RELATIONSHIPS, BUILDING LOYALTY 
by

Question: is your business struggling to build meaningful relationships? Perhaps you're looking to create more loyalty amongst your customer base? Or maybe you're just looking for a new way to get ahead – and stay there? In today's always on, digital world, all these goals are common. The key thing is, how do you actually achieve them? Answer: ABM could be the perfect solution. 
What is ABM? 
ABM (or Account Based Marketing) is a strategic approach that allows businesses to target specific accounts within an industry, rather than following traditional marketing tactics like mass advertising. Particularly relevant and effective (not to mention necessary) in today's B2B landscape, where competition is fierce and customer expectations are high, ABM recognises the importance of establishing trust, credibility, and rapport with target accounts. 
By taking into consideration their market, goals, pain points and challenges, businesses can create content that resonates strongly and is tailored to each account on a more personal level. And it's those tailor-made, bespoke, highly targeted pieces of communication that can make all the difference.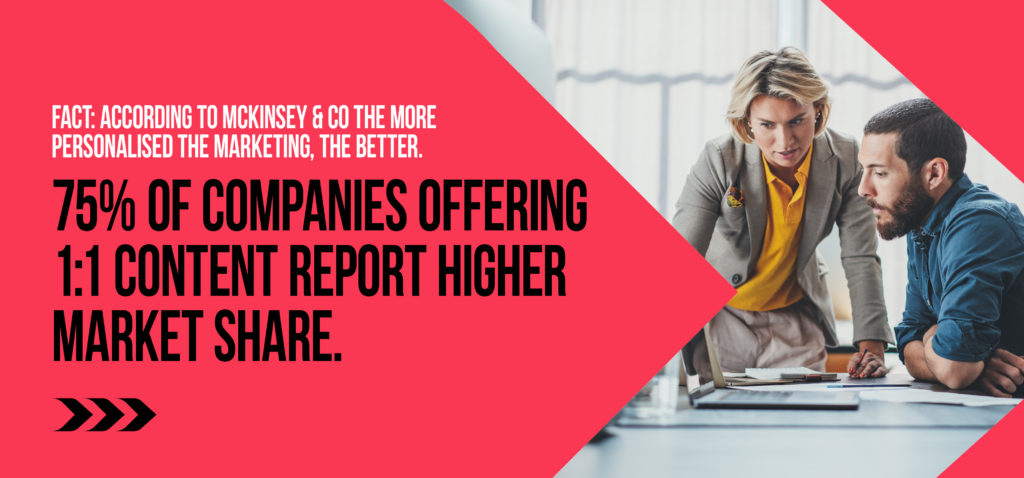 Relationships are everything 
Think about the brands you love, the products you buy, the supermarkets you shop with. You feel a strong connection with them all; and it's this connectivity and trust (as well as knowing exactly what you are getting) that builds rapport and encourages that purchase point. 
That's what you get with ABM. By creating personalised campaigns for each target account, businesses can show that they understand not only the market but also the challenges each decision maker faces. By focusing on the decision maker and addressing their issues directly, ABM can help businesses increase their conversion rates whilst also only focusing on the target accounts that offer the best opportunities. Executed well, ABM will help you reach the real decision makers and influencers that Sales ordinarily do not reach – building a relationship and paving the way for a powerful and long-lasting return on marketing investment.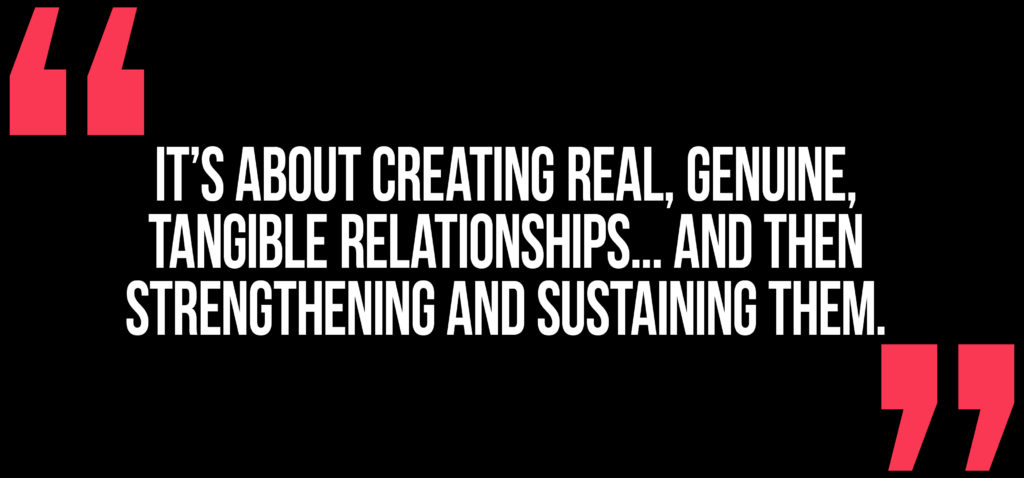 Building loyalty… and longevity 
With ABM, it's a win-win situation. That's because it not only generates short-term results (such as higher ROI) but also helps establish longer lasting partnerships between businesses and customers due to its highly personalised approach. 
The majority of successful companies, businesses and brands understand how important customer relationships are for furthering success; they know how valuable it is when customers become advocates for their brand and continue returning for future purchases or services. And it's this key truth that's at the heart of the ABM model… creating connections based upon shared values and understanding between brands and decision makers alike.  
Build. Drive. Deliver 
ABM has proven itself as an effective way for businesses to develop strong relationships with their customers while simultaneously helping them build loyalty over time. It has become increasingly popular due its targeted approach and its ability to create an engaging experience that resonates with prospects on a highly personalised, truly individual level. So, isn't it time you thought about making it part of your marketing mix? Converting more opportunities… building meaningful relationships for the future… with ABM as part of your strategy, it's all upside… and everything is up for grabs. 
Your ABM experts? LAW Creative. We'll help you target the key accounts, using insight and unmatched ABM knowledge to put your message in front of the right people at the right time. Smarter thinking. Targeted comms. Unforgettable content. Developing relationships and building loyalty for results that are off the chart. 
Want to find out more about how ABM could help drive your business forward? Get in touch with Morten Kornerup or Josh Kichenside today. It's time to take things to a whole new level.