Every teenager has their crowd where they feel they belong. Growing up in Hertfordshire in the 1980s the choice was between the Miami Vice pastel-wearing 'Casuals' or devil-worshipping miscreant 'Goths'.  Feeling the pull of neither of these tribes I spent my early teens a little lost.
At the time, my next-door neighbour was quite an entrepreneur. He came from a motorcycle background but had started to notice a resurgence in the skateboarding craze that came from the US and had opened a new skating shop nearby.
He introduced me to a magazine from the US that opened my eyes to a dazzling new world. The magazine was called 'Thrasher' and it was all about the resurgence of skateboarding in California.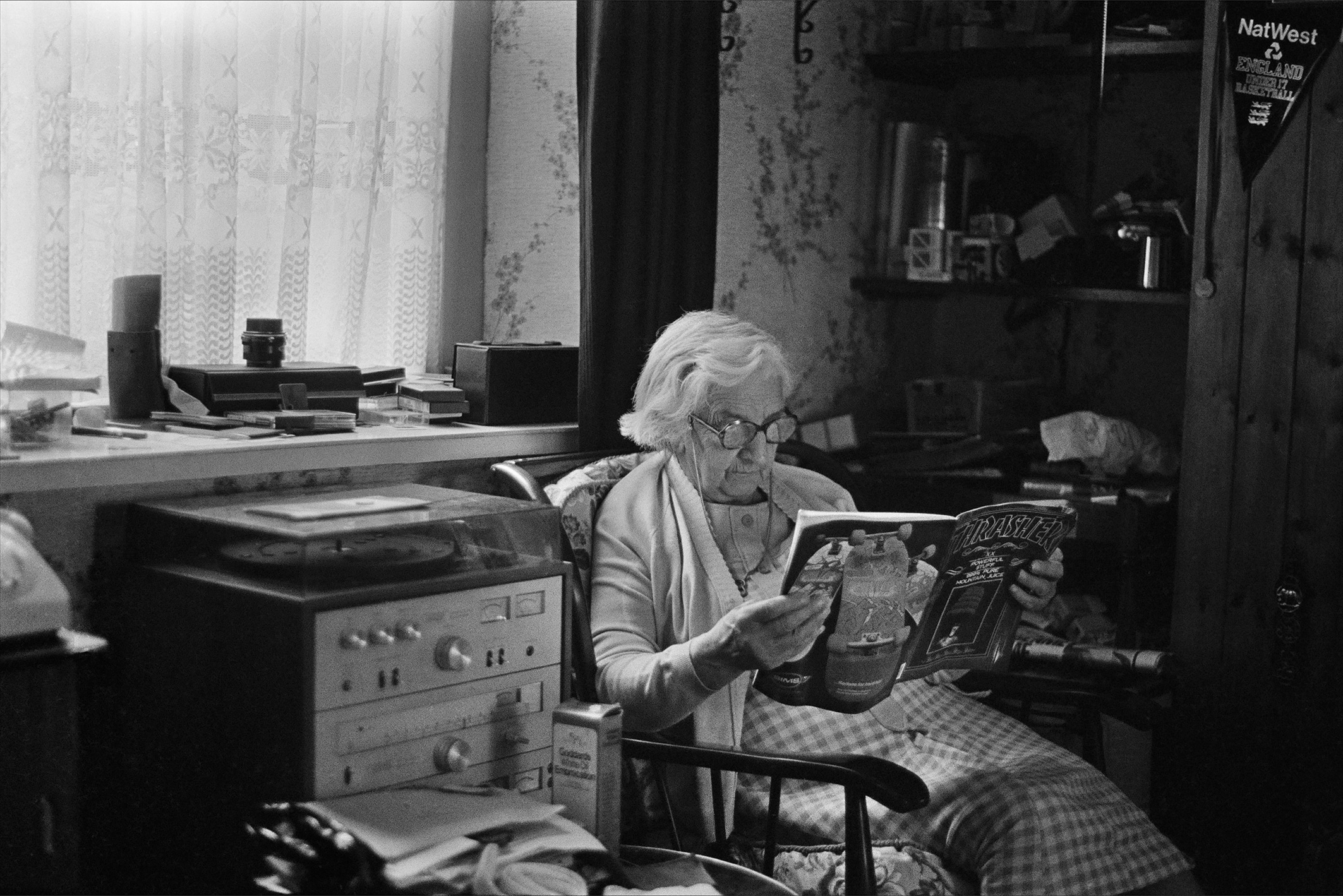 I had been a keen skateboarder in the 70s but this was something else. There had been a massive change in the culture. And far from being a scene for surfing 'beach boy' wannabes, skateboarding was urban and tough, with the graphics and streetwear to go with it.
Also with the recent invention of the video recorder I could watch all my heroes (Stacey Peralta, Tony Hawks, Steve Caballero) skating in disused LA swimming pools, or along dusty San Diego streets.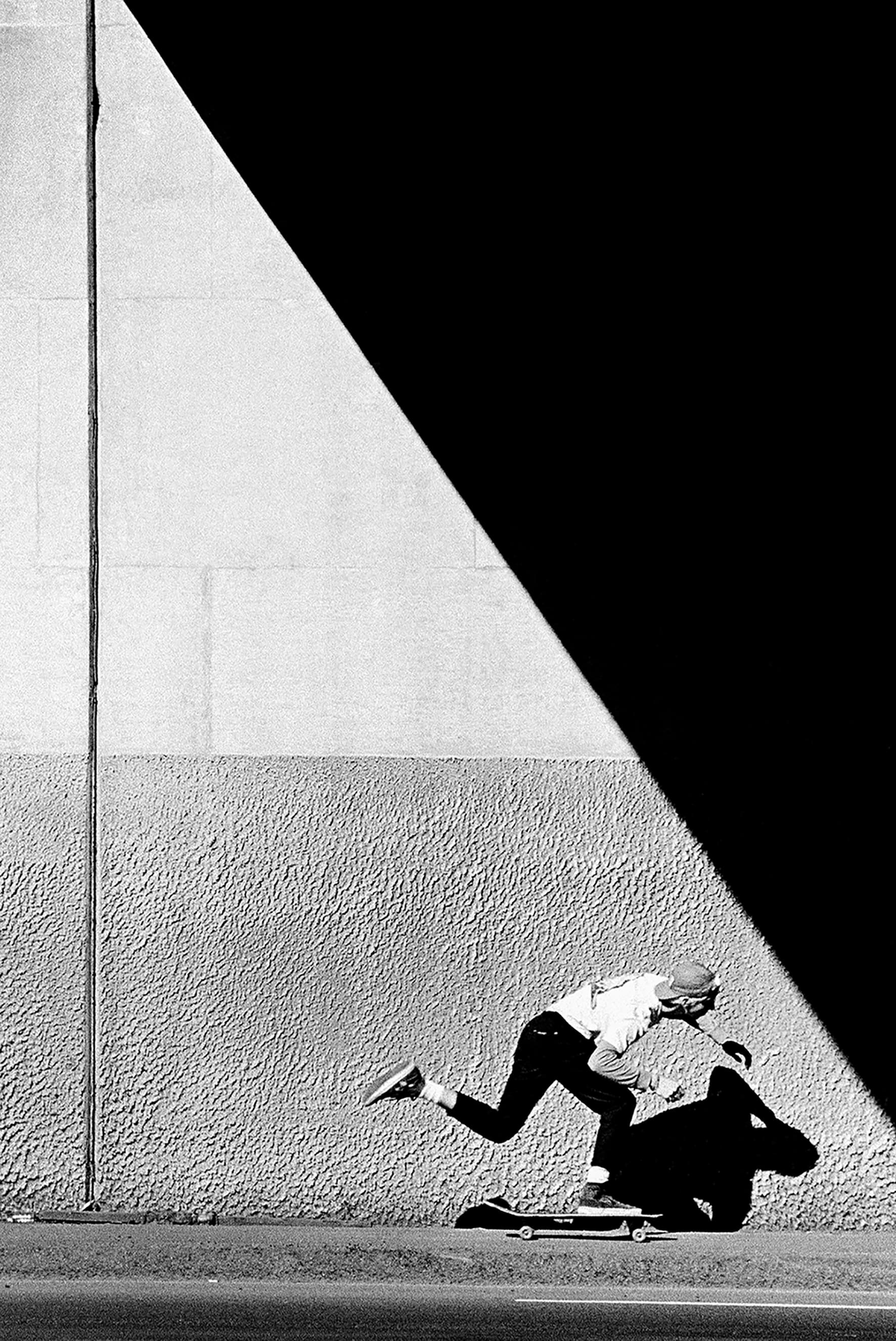 The clothes were a big part of this culture, too. I still proudly own my 1985 'Bones Brigade' T shirt, and have various beautifully printed skate decks on my garage wall. I think it was the edgy photography and wild graphics of the skateboarding world that led me to take a far keener interest in film and advertising. It cut through the pastel blandness and synthetic culture of a teenage 80's Britain.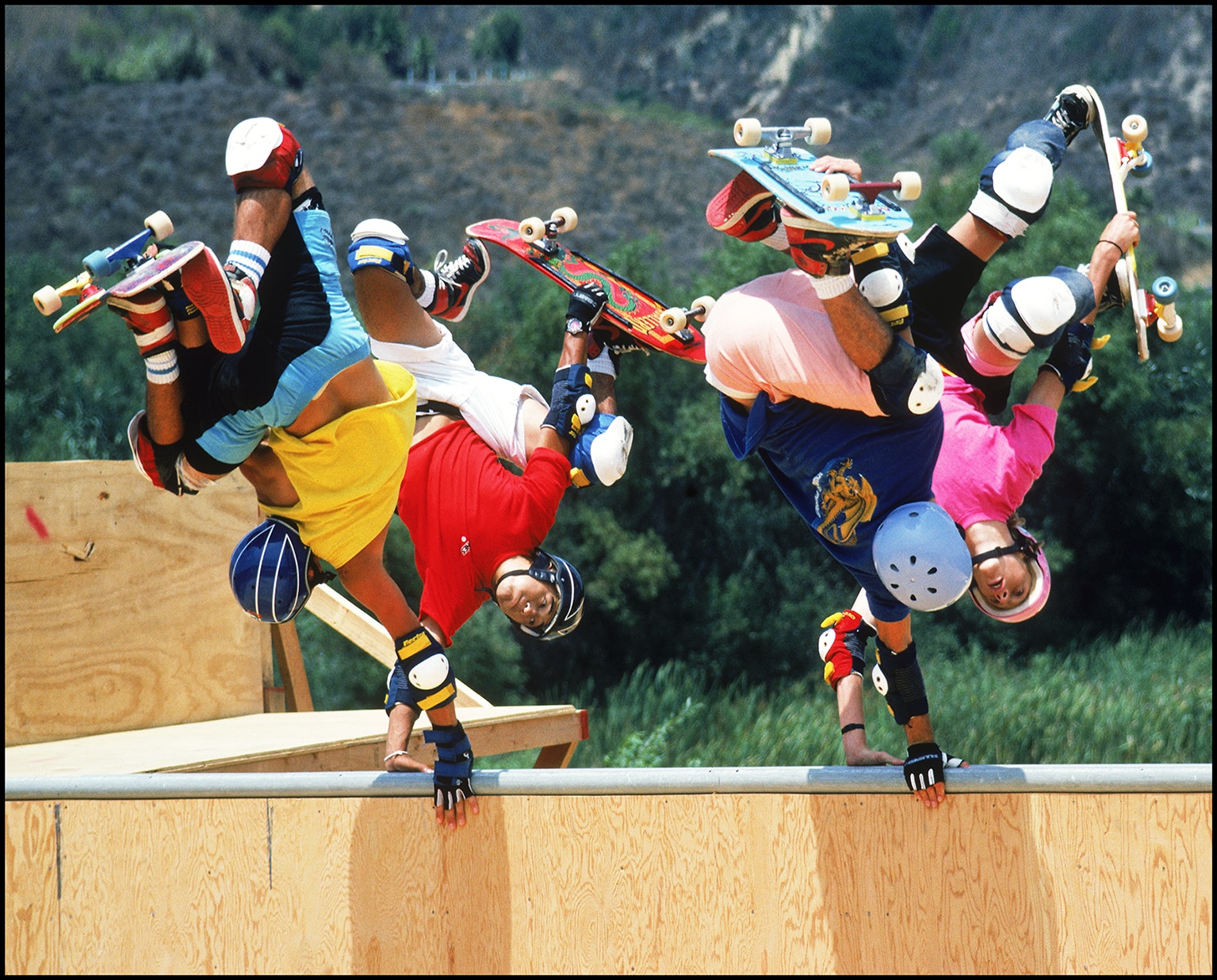 With all this history, I was naturally interested to note that there is a new touring exhibition celebrating the scene, entitled Against the Grain: Skate Culture and the Camera, celebrating the phenomena of skateboarding through the work of the photographers and filmmakers who documented the movement.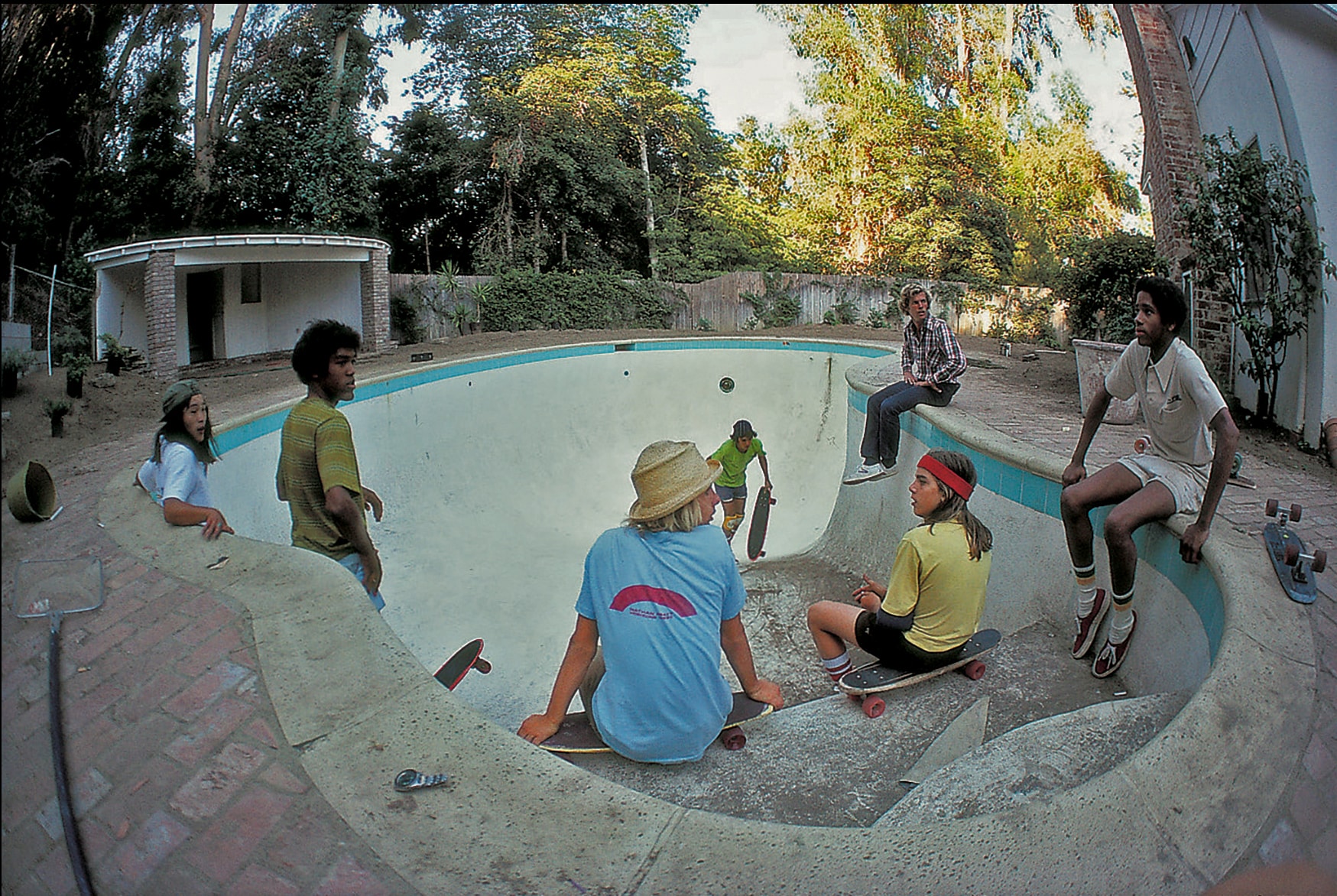 Curated and produced by Jaime Marie Davis and Frankie Shea, the show includes previously unseen photography from the archives of Oscar-winning director Spike Jonze, and Glen E. Friedman – the man who has been credited by Russell Simmons as defining the imagery of hip hop. Also included is internationally celebrated photographer Mike O'Meally's recent photography of London's Palace Skate Team and images from the archive of Transworld Skateboard Magazine editor and former adidas skate team manager Skin Phillips.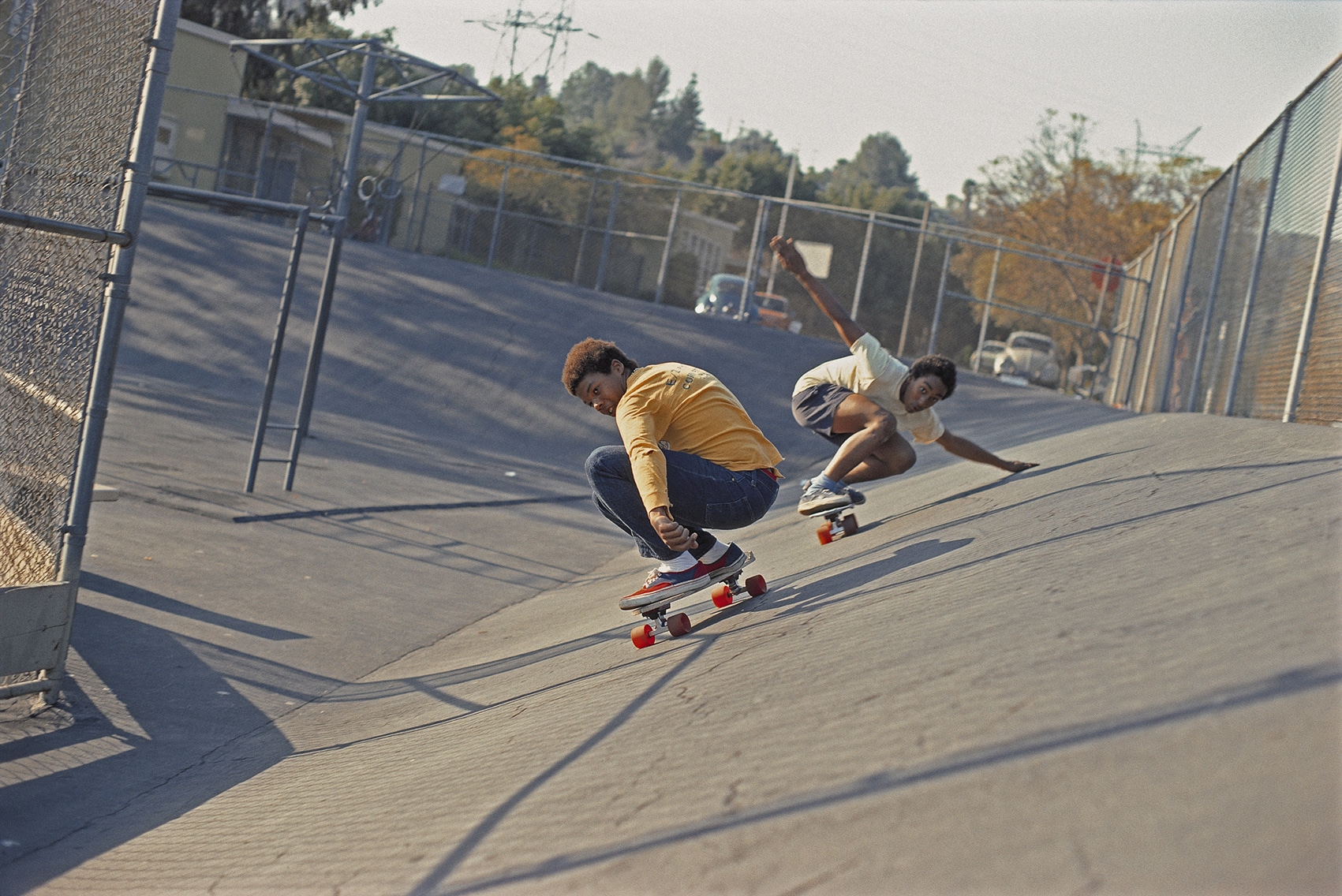 Against the Grain: Skate Culture and the Camera runs to 22nd July in Soho before going on the road, including a tour of North America during 2019, before arriving in Tokyo for the 2020 Olympics, when skateboarding will be in the included for the first time.
LAW Creative is a multi-award-winning integrated marketing communications agency that can deliver memorable creative success for your business. To find out more, contact matt.norwood@lawcreative.co.uk.
Header Image: Sam Muller, Untitled (Chris Maalouf, Montreal), 2015.