LAW win two awards at IAA
by
LAW Creative is proud to announce that we have won two OttoCar awards for the TRW True Originals campaign. The awards are presented at the Autovision 13th International Automotive Film and Multimedia Festival, part of the prestigious International Motor Show (IAA) held in Frankfurt, Germany.

An international expert jury selected the best film and multimedia productions made for the automotive industry and our campaign work won Gold in Integrated Communication category and Silver in Product Films: Suppliers category.
Our TRW True Originals campaign tells exciting and passionate stories of the real people behind the ZF Organisation, across the globe. It tells us what makes them original innovators, why they dedicate their lives to working with the TRW brand and where they take their inspiration from, coupled with strong messaging about the 'original equipment' standards of the products themselves. TRW True Originals films have been shot in Shanghai, Detroit, Chimay, Koblenz, Warsaw, Bucharest and the Arctic Circle making this a truly global campaign.
Our True Originals multichannel campaign launched across 10 European countries in 2015. Due to its success, we were commissioned to extend the campaign to Asia Pacific and North America in 2016, shifting the focus of True Originals from a European to global campaign.
Integrated campaign results to date…
Over 5 million video views
€9+ Million in sales revenue
1,362% increase in YouTube subscribers
188,880 earner views on other TRW videos
725,000+ remarketing list growth
Over 80 million YouTube impressions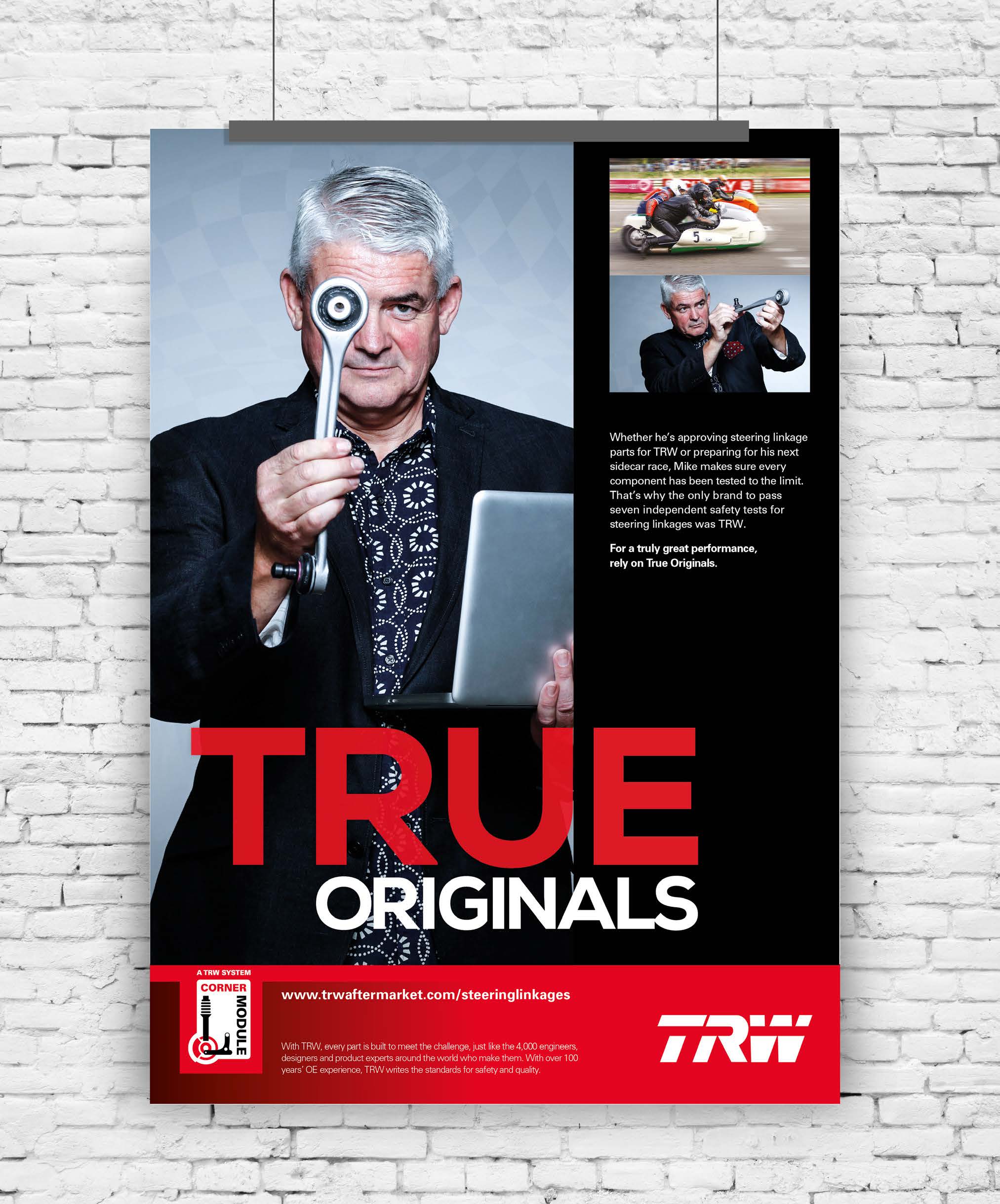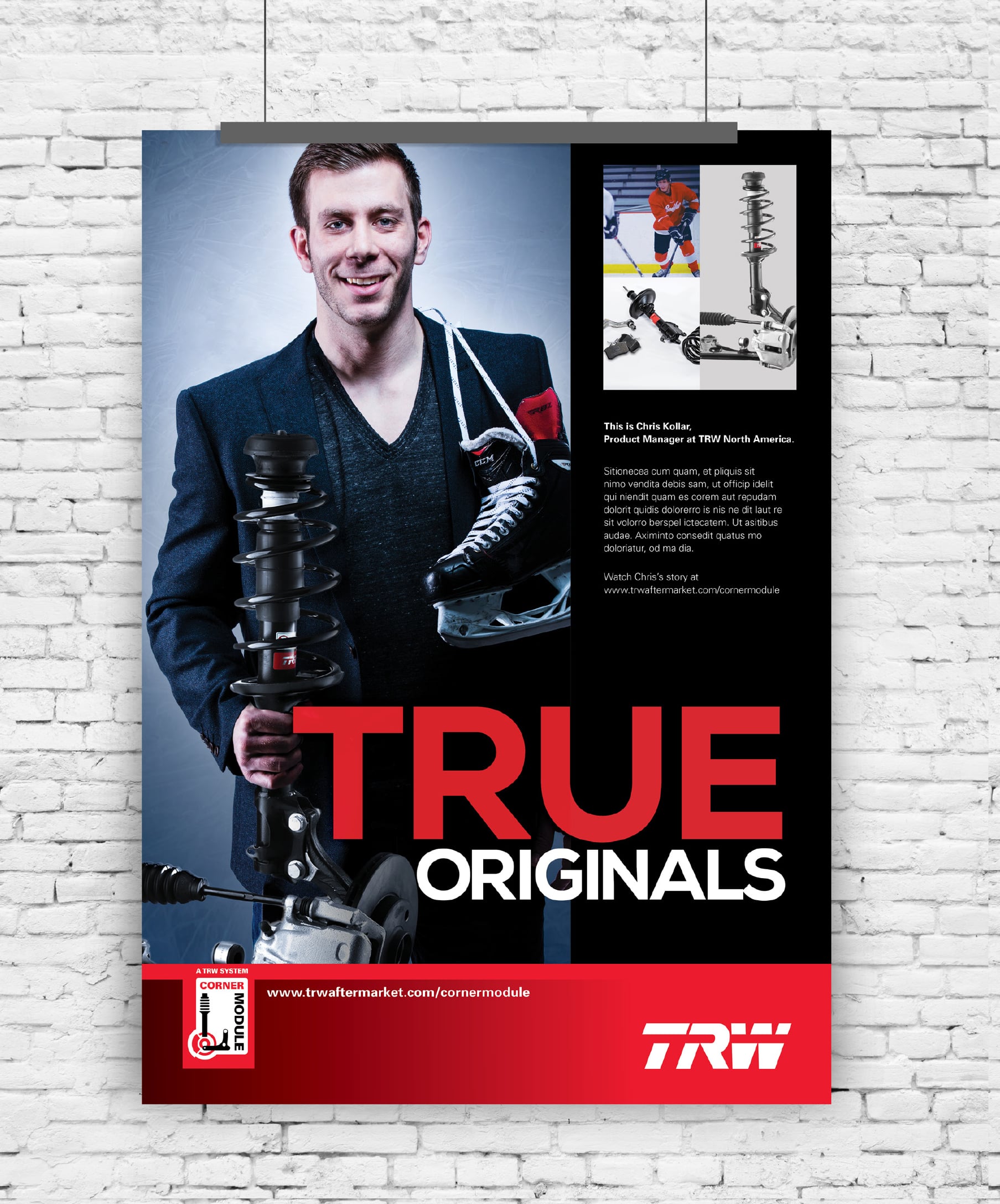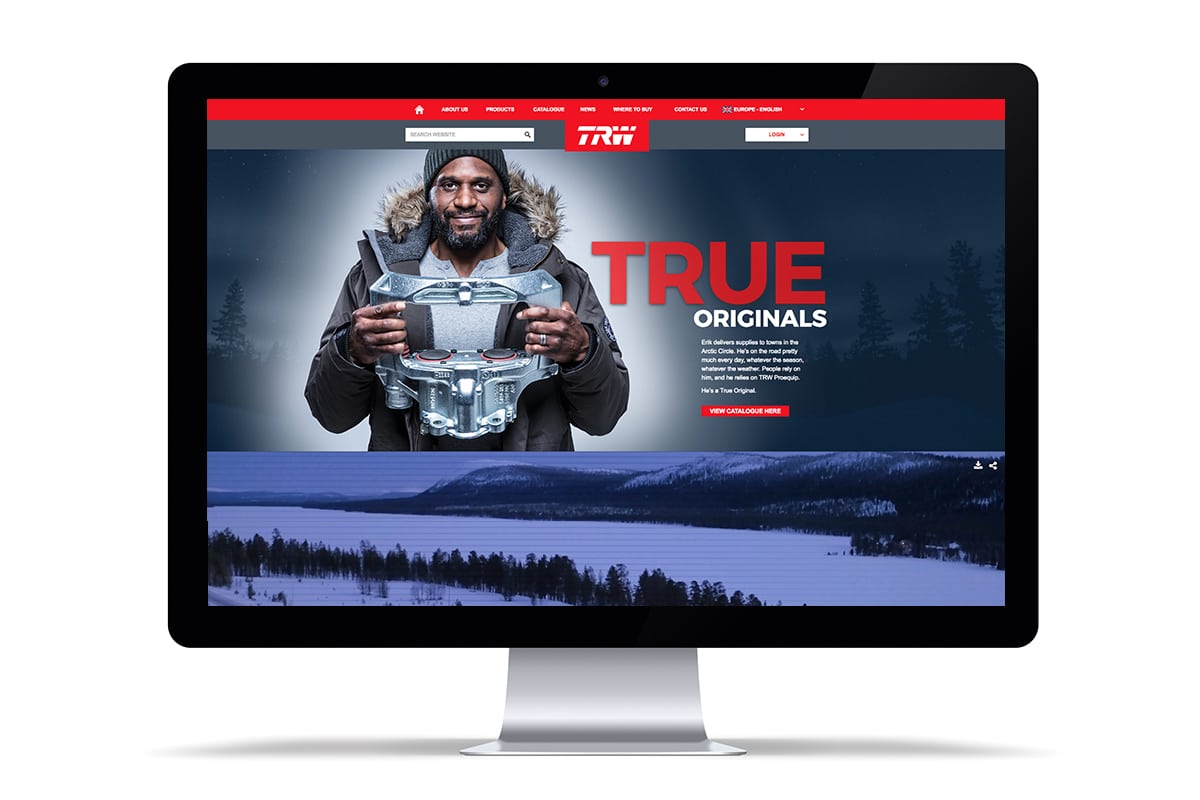 We're very happy indeed to have triumphed at this year's Autovision Awards to be recognised as one of the very best marketers in Europe.
In the last 12 months we've also won the European Excellence Award for our relaunch of the TRW Automotive Aftermarket website, an award we're especially proud of because it is judged not only on creativity, innovation, strategy and implementation but also on results. We also won a ZF Excellence Award for our digital sales app, Bronze DMA Award for Best B2B Campaign, and were finalists at both the Masters of Marketing Awards, where we were nominated for Best Automotive Campaign, and the B2B Awards, where we were nominated for Best Brand Initiative.
Who cares about winning awards?
Well actually, we do. Last week someone said to me that at LAW Creative we seem to set a great deal of store in the fact that we are an award winning agency. The same someone asked if winning awards really matters any more. There are certainly an awful lot of ceremonies nowadays. But let's get something very clear. First and foremost at LAW Creative we care about achieving excellent measurable results against the campaigns that we run. That's the bottom line. To help us to achieve client campaign success we operate a process called Smart Thinking. Contact us and we'll tell you how it works.
Think. Create. Deliver. Succeed. I am told that award winning ads are 11 times more effective. And nowadays it is virtually impossible to win a worthwhile award without some smoking hot sales and marketing statistics to back up the entry.
Winning awards pleases clients (as long as the numbers stack-up) and reinforces the fact that the industry as a whole recognises the work as best in class. When the submitting agency shares the accolade with the client who after all will have been heavily involved with the work development and approval, it demonstrates that the agency is customer-centric. It boosts morale in the agency and it raises the creative bar to be even better 'next time'. In one recent case at LAW we were awarded some valuable business based entirely on our ability to deliver Award Winning ROI, so winning awards is good for business for both clients and agencies alike.
Get in touch