A brand so Iconic, they built a restaurant around it
by

If you ever wander through Moseley, Birmingham and find yourself in need of refreshment, head for the Sorrento Lounge. One of the first things that you will notice is an original and preserved hand-painted sign promoting Lucas Batteries.
Birmingham is, of course, the spiritual home of this now global brand. Started in 1872 by Joseph Lucas to make lamps for ships, the brand and business have since evolved to become a worldwide operation. Lucas is now the oldest continuously trading automotive brand in history.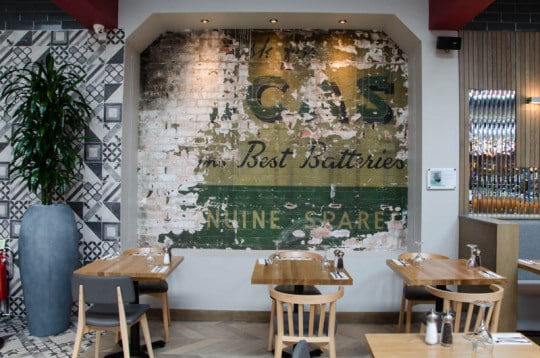 The building now occupied by Sorrento Lounge was originally a garage dating back to the 1950s. Previous owners Prezzo built a restaurant around it; builders discovered the sign during renovation work and gave it pride of place.
The hand-painted advertisement was part of a 1950s campaign to promote Lucas car batteries. Back then, it was common to employ the skills of artists and sign writers to paint signs, such as the one shown, both inside and outside buildings, but even then Lucas was a prominent advertiser in magazines and the batteries were beginning to develop a reputation for quality and power outside of the UK in places as far flung as India and Africa.
More than 140 years later, Lucas is still producing quality components for the automotive aftermarket, including diesel components, turbos, engine drive, electrical and other highly durable and reliable parts. As for batteries, you're more likely to find a battery for a Mondeo than a Model T today.
LAW Creative has been working hard for three years to keep this iconic brand at the forefront of the automotive aftermarket, building on the heritage, but never, ever, letting it become old fashioned. We have strengthened the brand and given it a modern, relevant character that we are sure Joseph Lucas himself would have been proud of.
Instead of creating painted signs that wait for glancing eyes from passing trade, as this sign did for around 50 years, we carefully tailor our targeting in both the UK and in most overseas markets to key distributors of automotive components and engage them with captivating and compelling advertisements both online and in physical media.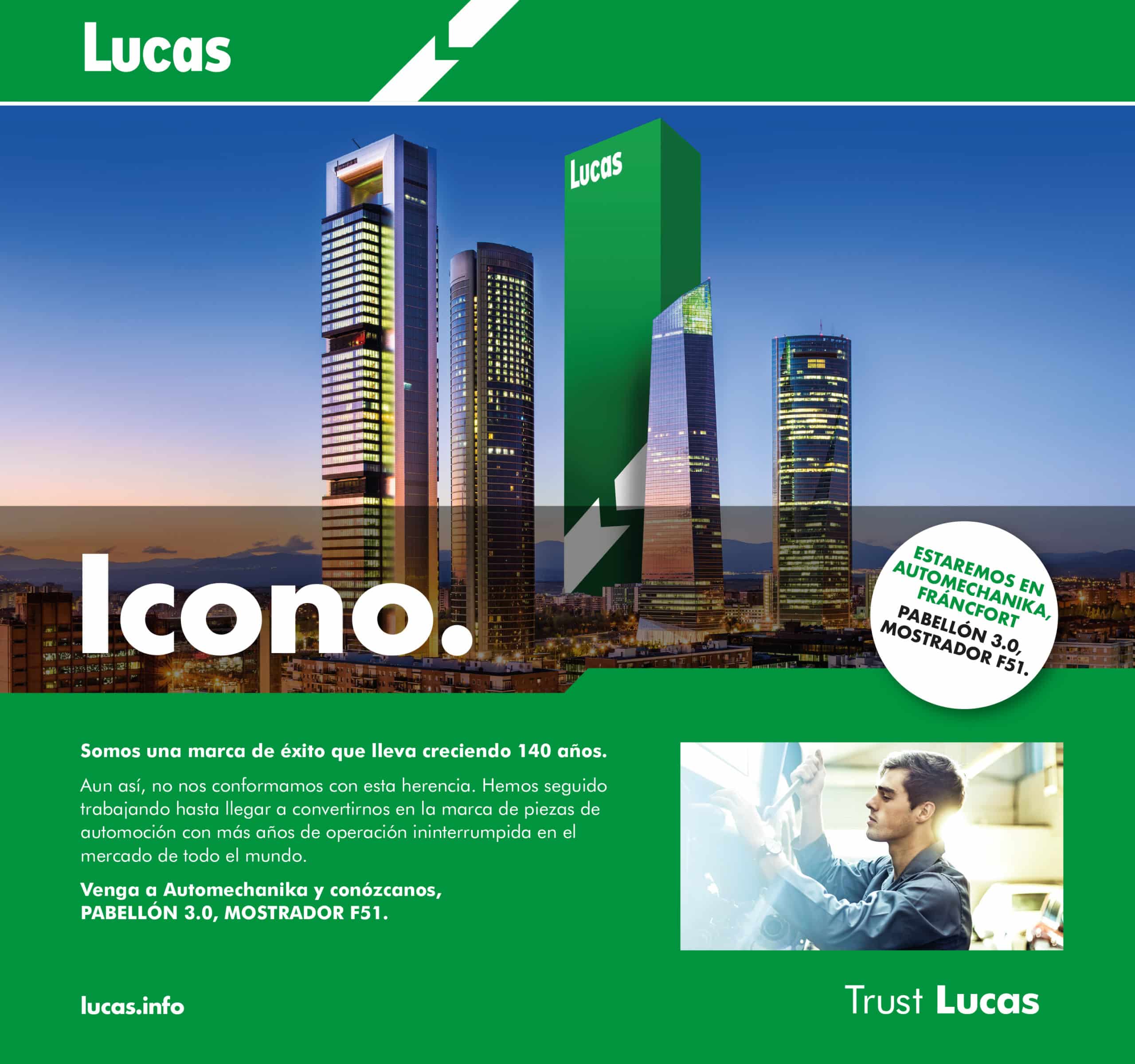 From the first lamp for a penny-farthing bicycle to a replacement turbo for the most modern cars on the road, Lucas knows how to provide the premium quality, technically excellent components that vehicles need simply because it has been doing it longer than any other brand.
To find out more about this iconic brand, go to lucas.info. (We built the site, by the way.)
However old or new your brand, our skill is to get you noticed amid the clamour of competing messages, be it social/online, content provision or through more traditional media routes. To find out how you can build yourself a 140-year-plus reputation, contact brett.sammels@lawcreative.co.uk