BRINGING BRANDS TO LIFE ON FILM
by
Shock absorber manufacturer BOGE's print and online campaigns use sporting imagery to express the concept that speed and power are nothing without precision and control. In sport, you need to be perfectly balanced to excel – just as shock absorbers balance a car, bringing stability, control and safety, whatever the driving conditions.
We've now brought this concept vividly to life in a live action shoot that incorporates a series of effects to create a dynamic new film for the brand.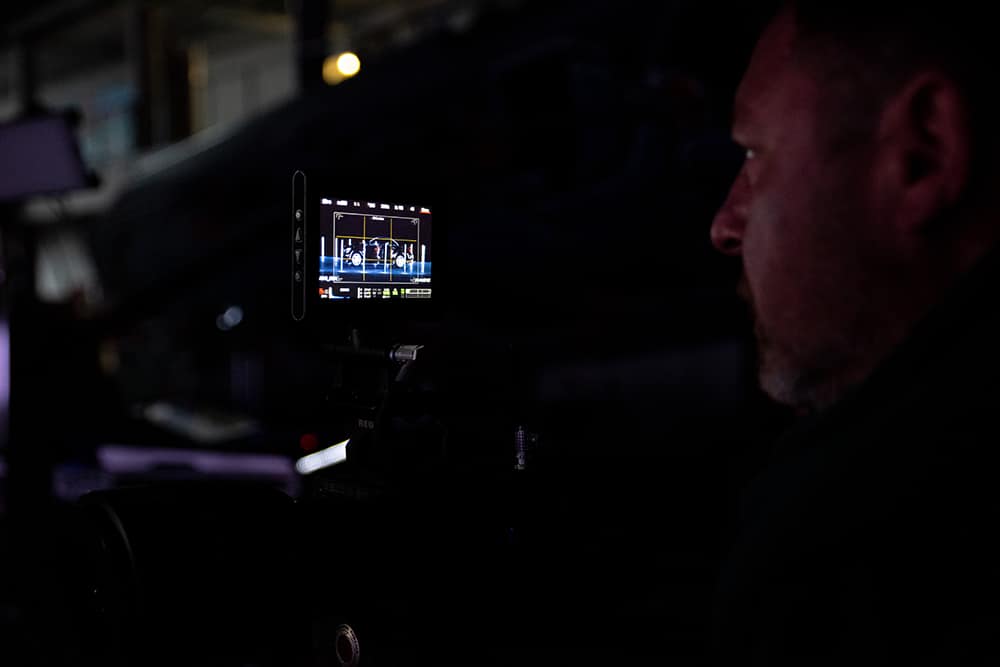 Having devised the script, the search was on to find a space that could accommodate both a performance car executing a series of dynamic moves and also allow enough room for some talented sportsmen in basketball, baseball, football and American football to show their precisely controlled skills. We found the answer in an unlikely place: an abandoned fun house in the middle of the Alps. The location provided the large, empty hangar that we needed, while the other abandoned rooms (not seen in the film) provided a colourful backdrop to the shoot for the actors and crew; for example, the green room where the cast and crew waited and prepared between filming was themed to recreate the setting of the TV adventure series Game Of Thrones, making the whole filming session a bizarre but entertaining experience.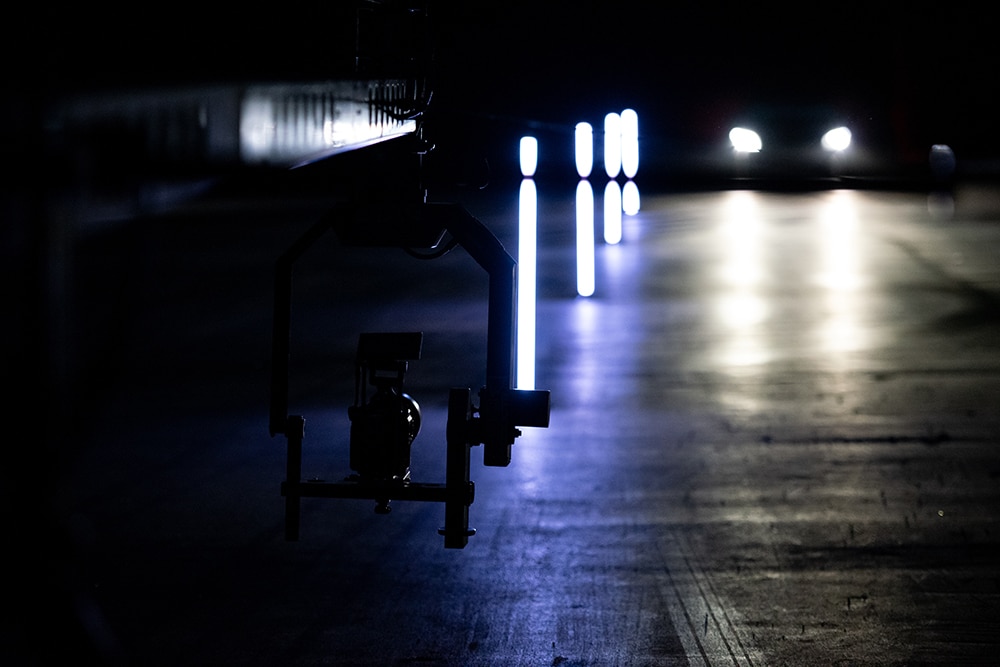 To show off the power and precision of the car's movements, we worked with a Finnish racing driver who helped us plot a course for the car that was suitably dynamic. A camera track was then laid down in the warehouse so that we could follow the car. We then planned some dynamic camera angles to show the car on its way around the course; this included the use of a drone cam to capture the car's precise, controlled movements from above. This was not any drone cam, it was one of the latest 'racing drones', a faster and more agile model that could keep pace with our fast-moving vehicle.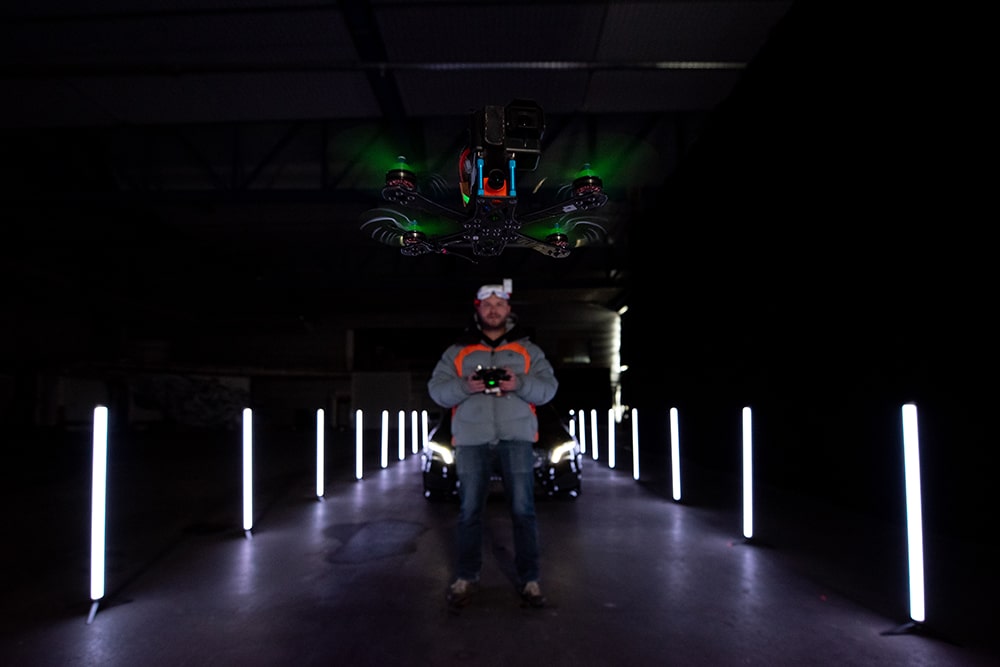 Key to the film's dramatic look is the use of light. This was achieved through using a single light source in an otherwise totally dark space to illuminate both the car and our sportspeople. To add to the drama, a series of LED lights were positioned along the car's course, cued by our lighting operator to illuminate in sequence in synchronization with the car's movements. This was all intercut with shots that show the impressive speed, power, precision and control of our four talented sportsmen, all high achievers.
The result has brought to life BOGE's sports campaign and created a powerful, memorable cinematic moment that will help project the brand to greater success.
LAW Creative is a one-stop shop for film, from the initial conceptual and storyboarding stage, through filming, post-production and beyond. For films that bring your brand to life, contact brett.sammels@lawcreative.co.uk.