Celebrating Stanley Kubrick
by

This month, London's Design Museum launches a celebration of Stanley Kubrick, my favourite and, undoubtedly, one of the greatest filmmakers of the 20th century.
Marking the 20th anniversary of Kubrick's death, the exhibition explores not only a man with an enduring ability to craft unforgettable images but also his unique command of the whole creative design process of film making, from story teller to director to editor.
The exhibition features several themed rooms, each shaped around a separate film, including Barry Lyndon, 2001: A Space Odyssey, Full Metal Jacket, A Clockwork Orange, The Shining, Paths of Glory, Spartacus, Lolita, Eyes Wide Shut, and, my all-time favourite, Dr Strangelove ("Gentlemen, you can't fight in here! This is the war room!") Visitors will enter the exhibition on a replica of a carpet that Kubrick's camera memorably travelled along in an iconic scene in The Shining, before entering a corridor that recreates Kubrick's famous 'one-point perspective' camera technique. More opportunities to enter the films of Stanley Kubrick follow, but I won't reveal what comes next. Instead, here's a selection of images from Kubrick's classics to whet your appetite.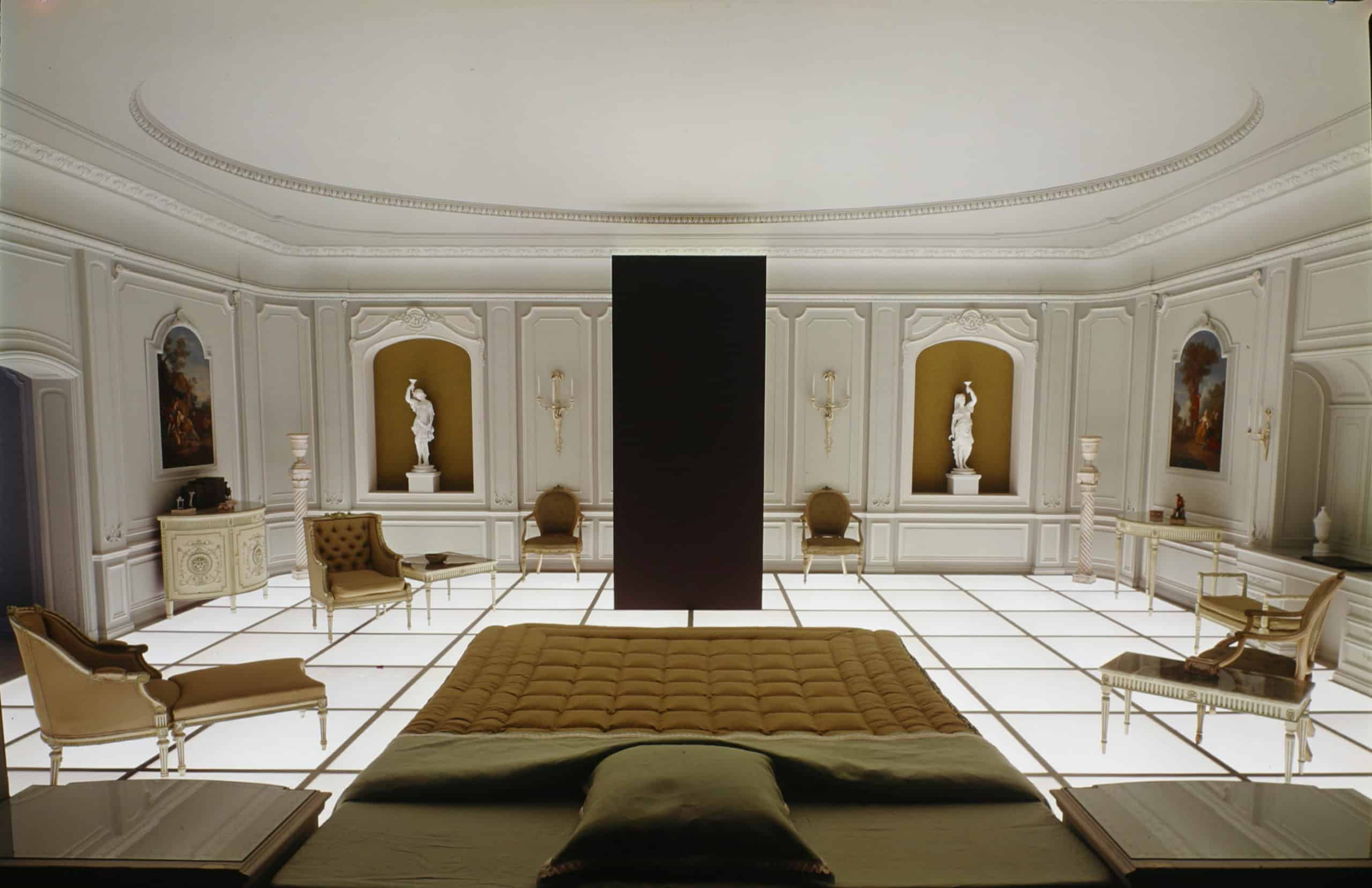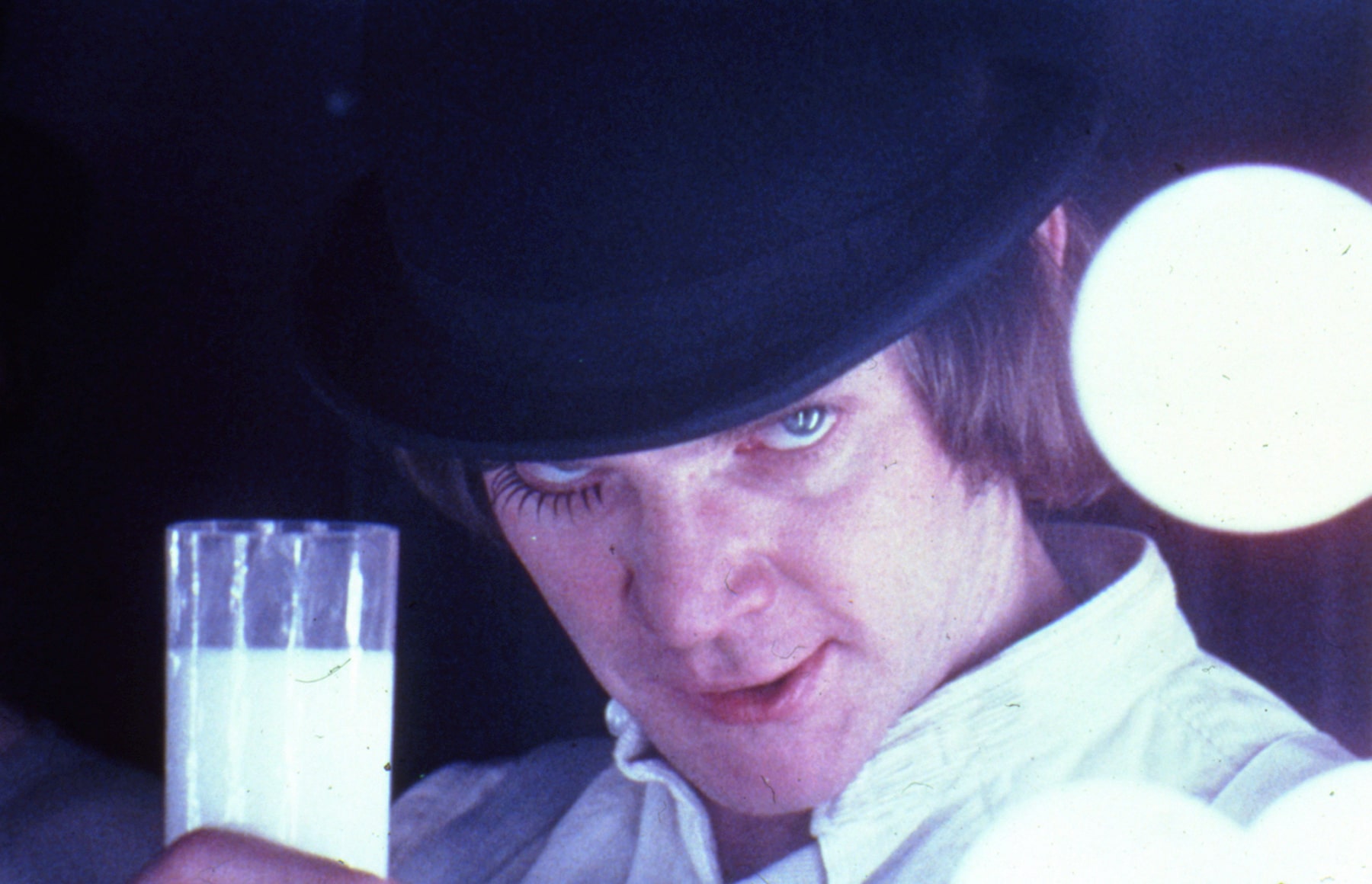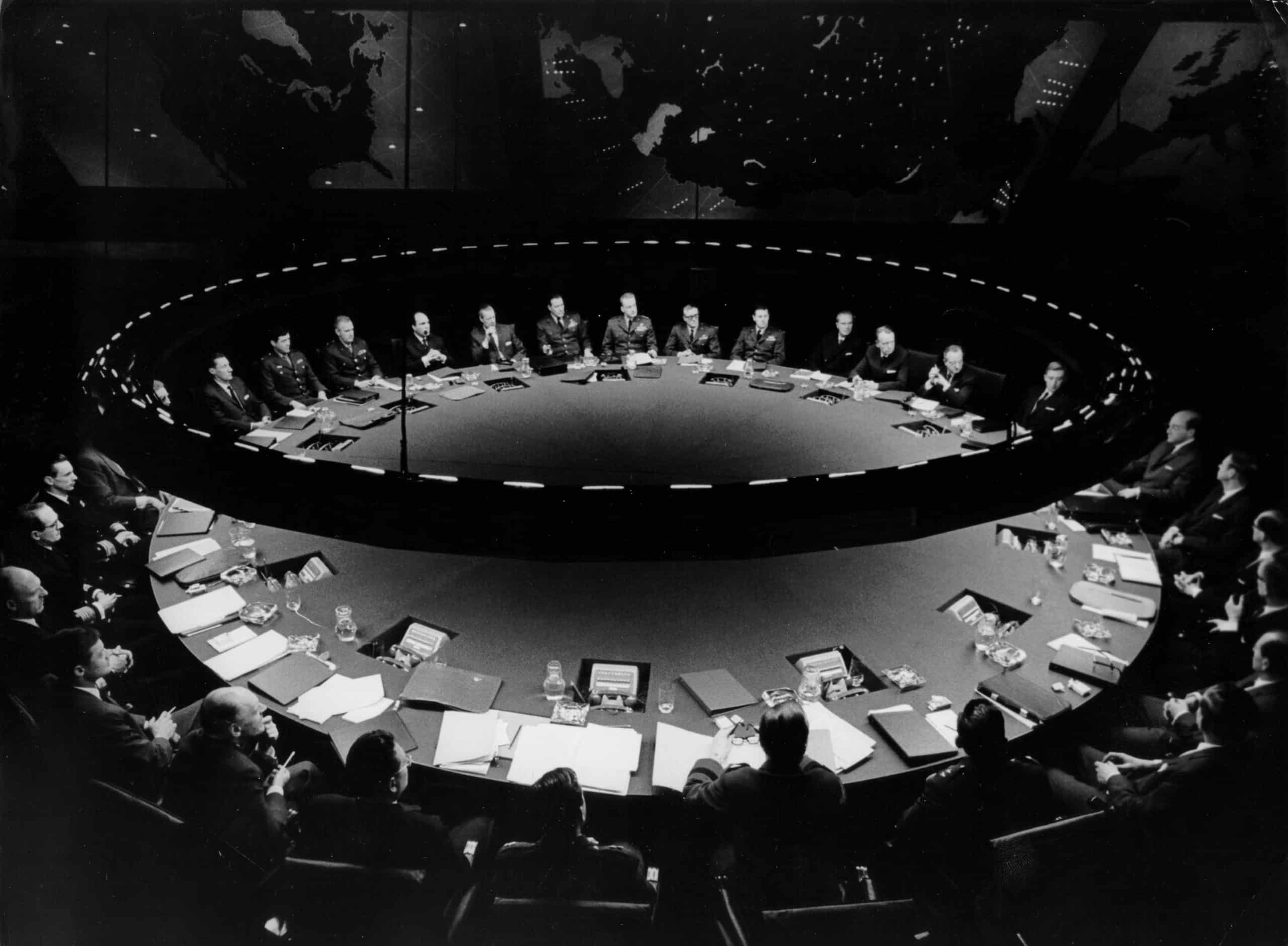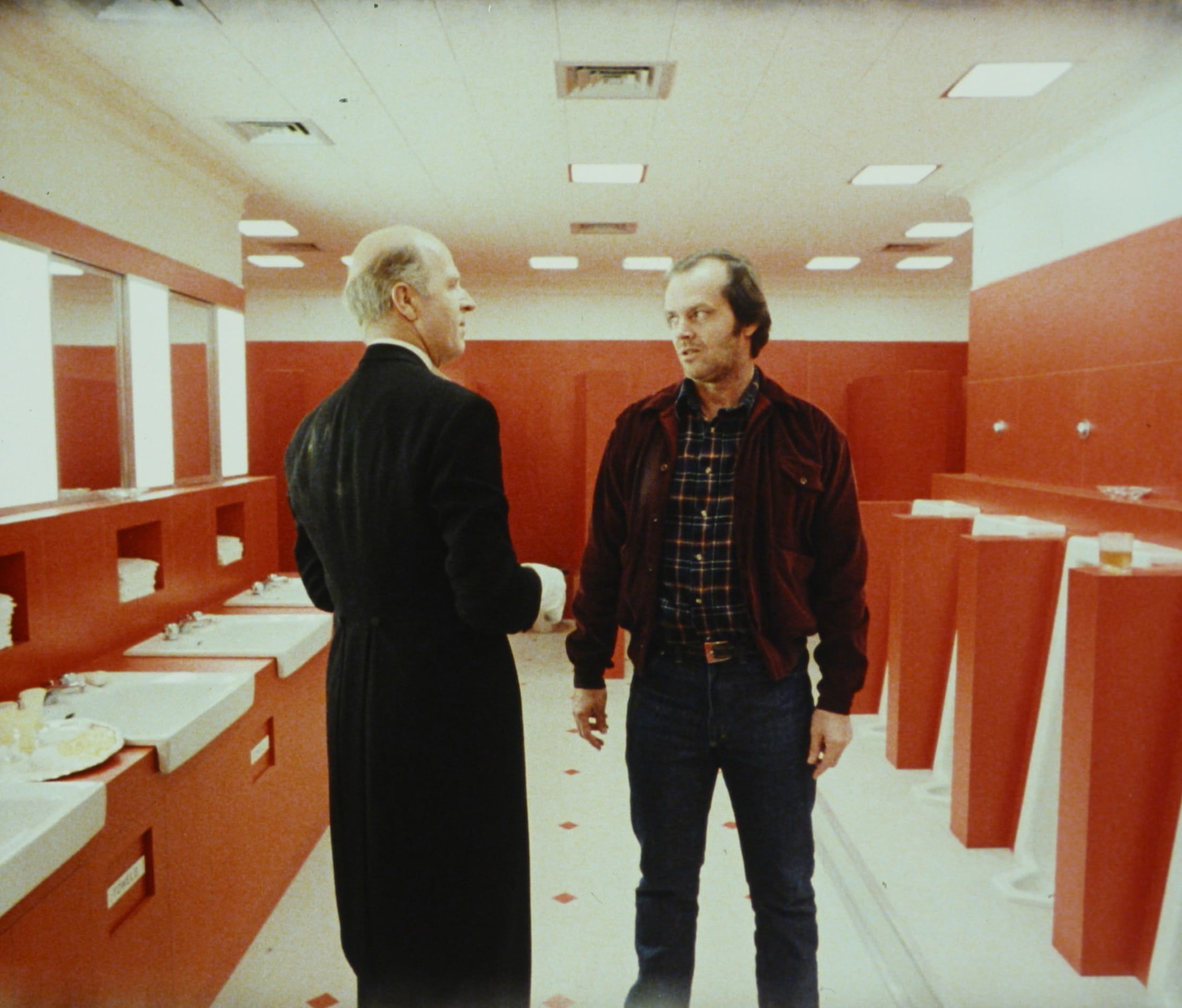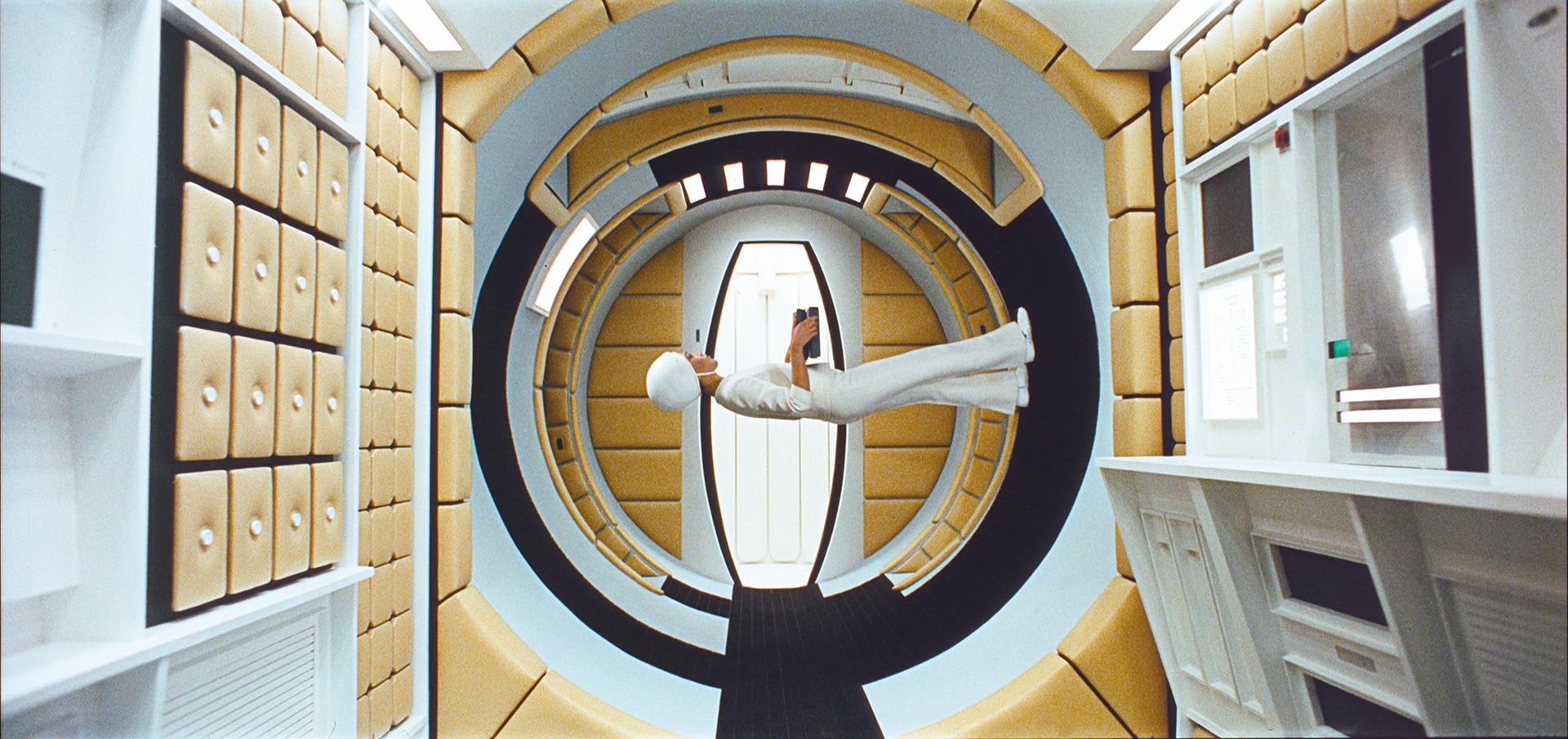 Another of Kubrick's many talents was to surround himself with other great artistic talents, so design lovers will be pleased to learn that the exhibition includes important works created for Kubrick's films by designers Hardy Amies, Saul Bass, Milena Canonero and Ken Adam, art and photography from Diane Arbus, Allen Jones and Don McCullin, designs from Saul Bass, Elliot Noyes and Pascall Morgue and more.
Kubrick attracted plenty of talented admirers, too. "Nobody could craft a movie better than Stanley Kubrick," Steven Spielberg said. "I defy anyone who just happens upon a Kubrick film while channel surfing to try to change the station – I have found this to be impossible."
As a fully integrated agency of writers, designers, filmmakers, strategists and thinkers, Kubrick's unique command of the whole creative design process of film making is an inspiration. (And we can't let this article go by without mentioning that, for the last 20 years of his life, Kubrick lived and worked at Childwickbury Manor off Harpenden Road, just a few minutes away from our Harpenden office!)
Stanley Kubrick: The Exhibition runs at the Design Museum, London, from 26th April to 15th September 2019. Take an odyssey to see it this spring; you'll be inspired, too.
LAW Creative is a fully integrated, multi-award-winning marketing communications agency. For Smart Thinking, Strategy, Creative, Technology, Data and script to screen Film Making please contact keith.sammels@lawcreative.co.uk.
Header image: 2001: A Space Odyssey, directed by Stanley Kubrick (1965–68; GB/United States). © Warner Bros. Entertainment Inc.