LAW CULTURE CODE: WHO WE ARE,
WHAT WE ARE, WHY WE ARE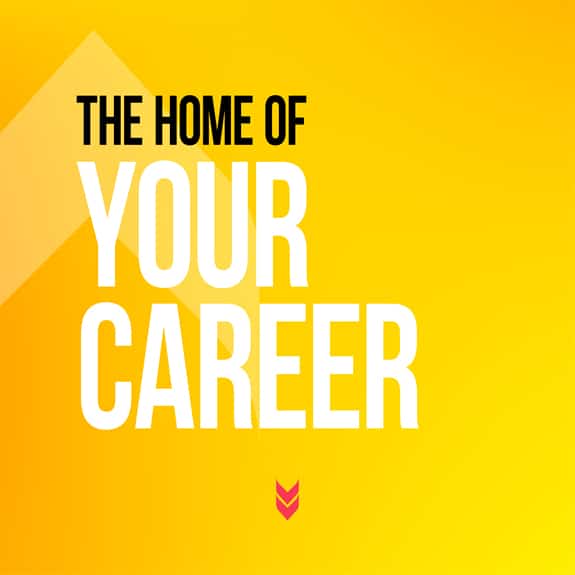 1. OUR PURPOSE AT LAW
Driven by us, powered by you
We are only as good as the people that work for us. Everything we offer our clients – skills, expertise, knowledge and service – is delivered by you. LAW is with you every step of the way to help you reach your full potential and to enjoy career success.
Our purpose
We exist to accelerate our clients' ambitions. As such, we expect you to put our clients first and foremost. To understand their needs and deliver excellence. To do this, we want you to be ambitious and to always deliver excellence.
Our vision
To be invaluable to the clients we choose to serve. That means expecting you to constantly provide value to our clients… pushing yourself and inspiring those around you to deliver optimum strategic creative solutions and outstanding delivery. Creative work should look fantastic – but must always achieve goals through measurable ROI.
Our mission
Find ways to continually improve – 'always on' innovation. We want you to be constantly learning, innovating and improving… and we have lots of ways to help you do that. It's about growth: growing you, growing our clients and, through that, growing our agency.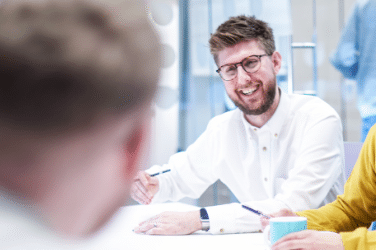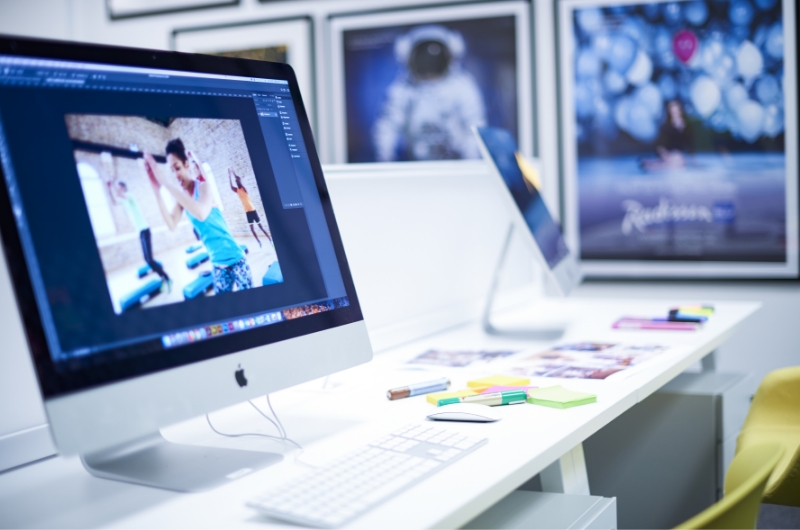 2. How we work
We have five key commitments which shape everything we do. They help us continually improve… and help you reach new levels of excellence.
Shared passion
We share our client's passion for their business. We work with brands we admire… so we can be all-in, on every brief, every day.
Creative industry
We use our imagination and enjoy being creative, but we know that creativity must serve business needs. We bring industry to creativity and creativity to industry through precise, evidence-based thinking, planning and execution.
Always striving
We are restless and relentless in the pursuit of excellence. We're never satisfied, and always learning and growing. That's because success takes hard work and a mindset focused on growth.
In this together
We're not one of those agencies who thinks in silos. We do our best work in partnership with each other and with our clients; one team with shared ambitions learning and succeeding together. We're equally happy getting stuck-in or taking charge knowing that we have a shared vision for success.
We work hard: we're not hard work
We take work seriously, working hard to deliver bottom line value to our clients every day. We never forget our job is to make our clients' lives easier. And we are serious about creating the right kind of work environment too… one that is welcoming, inclusive, energetic, and enjoyable.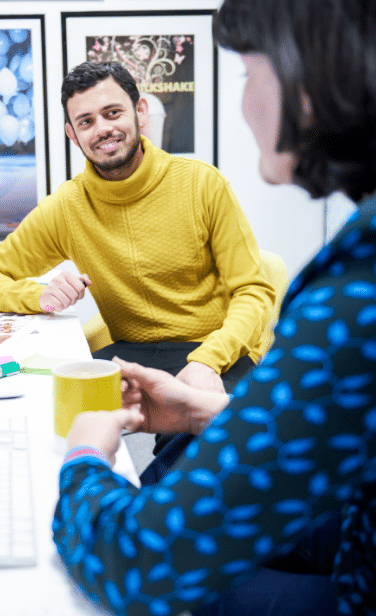 3. PART OF THE SELBEY ANDERSON GROUP
In January 2021, LAW Creative became part of the Selbey Anderson Group. Finding and unlocking hidden value in people, agencies and brands, Selbey Anderson has built an outstanding stable of marketing services agencies, with specialities ranging from PR and communications to advertising and B2B marketing.
Selbey Anderson's key pillars
LOCALITY
Decision making at the point of need and interaction.
SIMPLICITY
Clearing up confusion and streamlining systems for effortless business.
FLOW
Encouraging a state of deep engagement and enjoyment of work.
FOCUS
Putting the most energy into things that unlock potential for our clients.
FEARLESSNESS
Embracing challenging work and encouraging people to speak up.
CURIOSITY
Developing a restless pursuit of the widest range of knowledge.
4. Your career
We aim to provide an environment for you to grow, within a culture that nourishes, supports and helps you to unlock your full potential. At the beginning of 2023 LAW launched an internal Happiness Survey enabling us to understand and identify how team members are feeling, what is working well and areas for improvement. This survey will be repeated every c.6 months providing ongoing team and culture insight, measurement and improvement enablement. We wish you a long and successful career with LAW.
LAW has an annual review cycle that establishes SMART objectives and goals for every employee – these are both personal to every member of staff and linked to helping us achieve our overall target (to live our purpose). Our management team are here to help you develop, to succeed and to achieve your learning targets, but we also put a focus on individuals being responsible for their own career. So, here's the question… what can you achieve?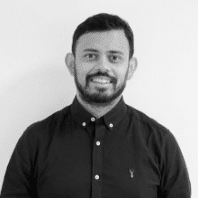 Robin, Account Director
"I have been working at LAW Creative for almost 10 years now. I started while still quite fresh out of university as an Account Executive and worked my way up to Account Director. LAW Creative has helped facilitate my career development by allowing me to work across a diverse range of accounts including B2C and B2B. Not only have these been an exciting opportunity for self-development, but thanks to the creativity output that LAW allows I have always had the freedom to inject my own ideas, inspire innovation, and ascertain diversified perspectives and learnings from experienced team members. I would say it's important to have a growth mindset. Always be open to learning new skills and look for opportunities to develop yourself. Do your research and don't be afraid to ask questions. There's lots of training and support available no matter what level you're at."
Sam, Midweight Designer
"I have been working at LAW Creative for close to 8 years now. When I started as a Junior, I quickly realised how fast paced agency life was. In my first year I learnt so much from the team around me. Without the initial help and guidance from them, I wouldn't be the person I am today. Over the years, the agency has grown massively, from new big-name clients, to an ever evolving and expanding team. My biggest and best piece of advice is "Never just do what's put in front of you". I strongly believe this is the reason I have progressed to where I am today."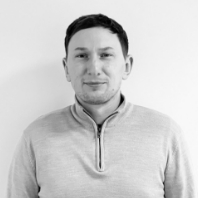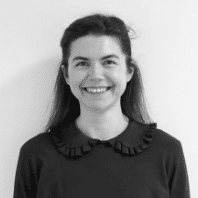 Louise, Account Director
"I re-joined the team at LAW in 2022. I actually started my marketing career at LAW Creative as an Account Executive 10 years before! After an amazing 2 years learning everything there is to know about agency life, I progressed my career in London, but have found my way back into the LAW family and I couldn't be happier to be part of this team again. I have been keen to take the lead on creative projects and get my head into digital marketing. Since coming back, the agency has doubled in size, built a podcast room, has its own dedicated social and paid media team, plus a digital development team. Be prepared to jump right into the work; if you show enthusiasm, you will be rewarded with some great projects. And don't be afraid to ask if you'd like to learn something new – I'm amazed by the amount of learning resources LAW can offer!"
5. EMPLOYEE BENEFITS
LAW and Selbey Anderson have established a variety of employee benefits to help support and reward our team members. Most of these benefits are available for you on the day you join, whilst some commence after your probation period (typically 3-months) is complete. We're always on the lookout for other helpful and practical ideas – so, if you think we're missing something that would help you deliver our purpose, vision and mission, tell us!
30-days holiday per year (plus public holidays)
Selbey Anderson College
All team members have full and unlimited access to the Selbey Anderson College (Udemy). That's over 185,000 courses to choose from and to study at your own pace.
This means you have access to courses for career development (e.g. Content Marketing, NFTs, Programming etc.) and you also have access to courses for personal development (e.g. language courses, yoga, mindfulness, nutrition etc.).
£50 Amazon Gift Voucher on your birthday
All staff receive a £50 Amazon gift voucher from the Directors.
Hybrid working
LAW Creative offers hybrid work for all employees. We operate Monday to Wednesday in our creative offices in Harpenden. Thursday and Friday can be worked remotely or in the office, whichever individuals and teams prefer based on needs.
Flexibility
We know that flexibility on hours can be of huge benefit, be that earlier finishes, earlier starts and/or part-time working patterns. Flexi-hour requests must align with our client needs, so may not always be possible, but LAW promise we will do what we can to support.
Ad hoc support
LAW is run with a human heart, and we've been pleased to make ad-hoc payment support and benefit provisions as needs and circumstances change. For example, in May 2022 all staff received a £500 cost of living (travel) payment to support with the increased fuel costs.
The following benefits become optionally available once your probation period is complete:
Employer pension contribution of up to 5%
LAW match employee pension contributions up to a maximum of 5%.
Medicash
Eye test / glasses contribution
Dental care contribution
Virtual GP prescription service
Complimentary therapy, alternative therapy and chiropody contribution
Discounted health club membership options
Prescriptions, inoculations and flu jab contribution
Health screening contribution
Specialist consultations and diagnostic tests and scans contribution
Many of the above are also available for child cover too
Medicash Extras (Perkbox) – discounted shopping and entertainment
Over 4,000 perks and discounts
Deals and discounts at the biggest brands, all year round
Whether it's supermarket savings or discounted days out, the daily coffee or a summer holiday – there's something to suit everyone's lifestyle offers, discounted pre-paid cards, e-codes, discounted cinema tickets and more.
Access to a 24/7 Health and Wellness support line
Access to 'Care First' a Health and Wellness online resource
6. SUPPORT FROM THE LEADERSHIP TEAM
LAW Creative is a people first business. Our people are our greatest assets and are the driving force for our success. We recognise the importance of a continuous open dialogue with our team. This means we're always here and available to support you, and to listen to you in a respectful, compassionate and empathetic way. Whether you have a work concern, a personal challenge, a great idea to share, or if you're simply looking for some career advice and guidance then the door is always open.