AN ICONIC STAND FOR AN ICONIC BRAND
by

Lucas, the oldest continuously trading automotive brand in history, returned to Automechanika Frankfurt in style this month, supported by LAW Creative.

A major investment in a huge new stand welcomed visitors from across the globe to discover automotive components in more than 20 different product categories, from diesel systems and turbochargers to batteries and rotating electrics. Lucas has not had a presence at Automechanika on this scale for a number of years and clearly our stand reinforced their status as a major player; according to Lucas, a common thread of the feedback they received from visitors was, 'it's great to see Lucas back as a major global brand'.
We were especially satisfied that the presentation of the complete Lucas range on one stand was such a resounding success. Having received some very complimentary comments about the quality of our work, our client thanked us for our support in delivering the first centrally managed Lucas stand at Automechanika, which presented, "a high impact, coherent vision of the Lucas brand and the product programs."
On the run up to Automechanika, LAW Creative promoted this landmark exhibition with a full-scale brand campaign, including online and offline activity, to drive the visibility of the brand and to signpost it in Frankfurt. This campaign covered seven regions – UK, France, Italy, Germany, Poland, Holland and Spain.
Trade press ads and online display banners were placed in the high profile automotive aftermarket publications of each region that Lucas runs its campaigns; these included Google search and display ads, Facebook carousel ads, LinkedIn text ads and InMail. LAW Creative handled the campaign creation, set-up, asset development, monitoring and reporting of the entire campaign. All of this helped drive traffic to the Lucas website and create awareness of the brand's presence at Automechanika, targeting both existing distributor customers and potential new business leads. Our work also included a brand film, a brand story brochure in German and English, and a whole range of apparel and branded merchandise giveaways for the stand.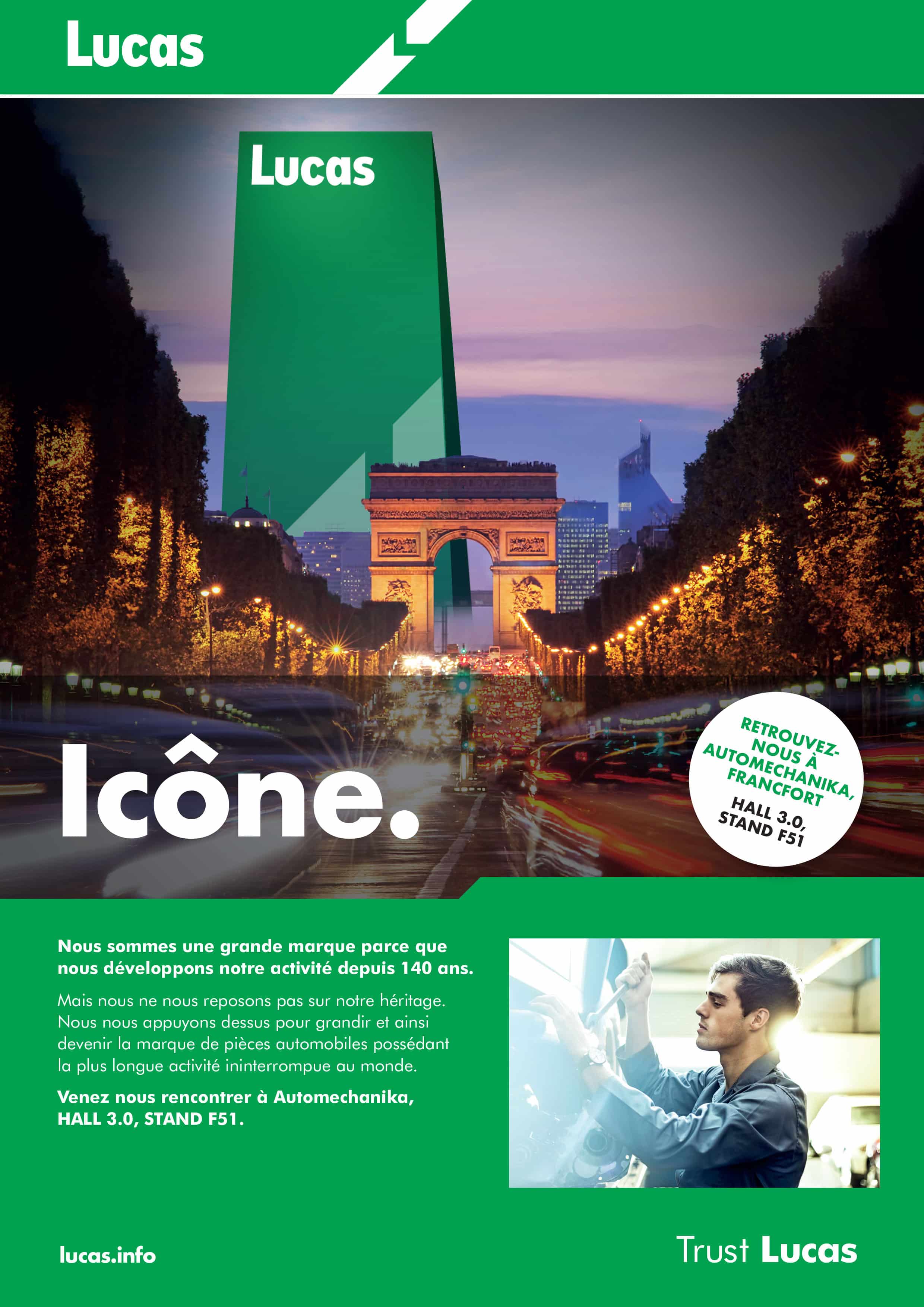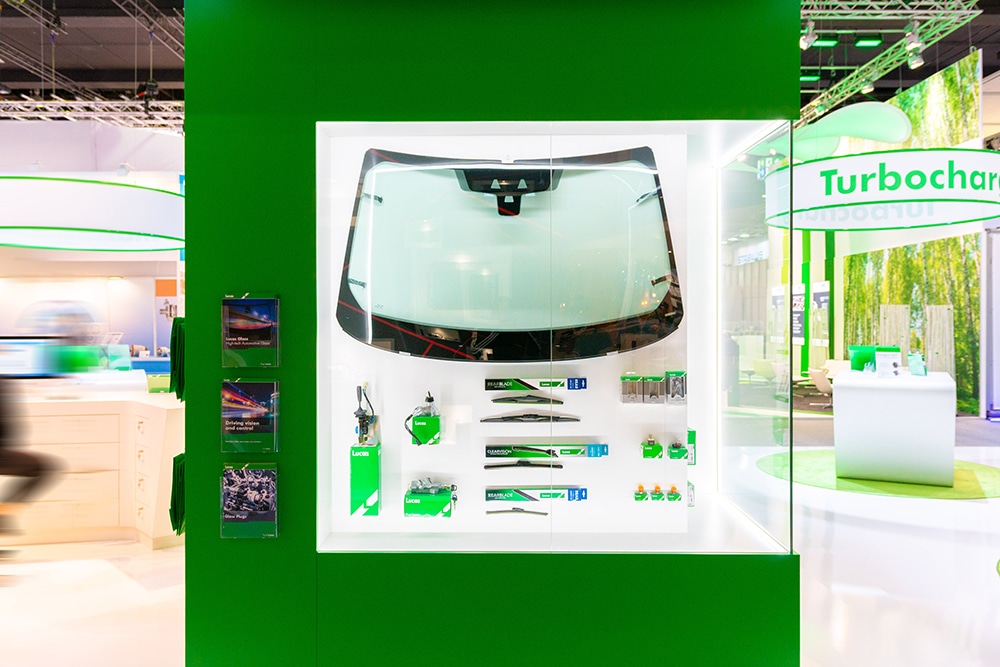 The stand also gave visitors the opportunity to play the DiRT4 video game, designed to demonstrate the Lucas-sponsored rally car experience, where our own Senior Developer Jacques Ward, suitably attired in a Lucas-branded race drivers' suit, invited visitors to the stand to test their skills on one of the toughest rally car tracks in the world.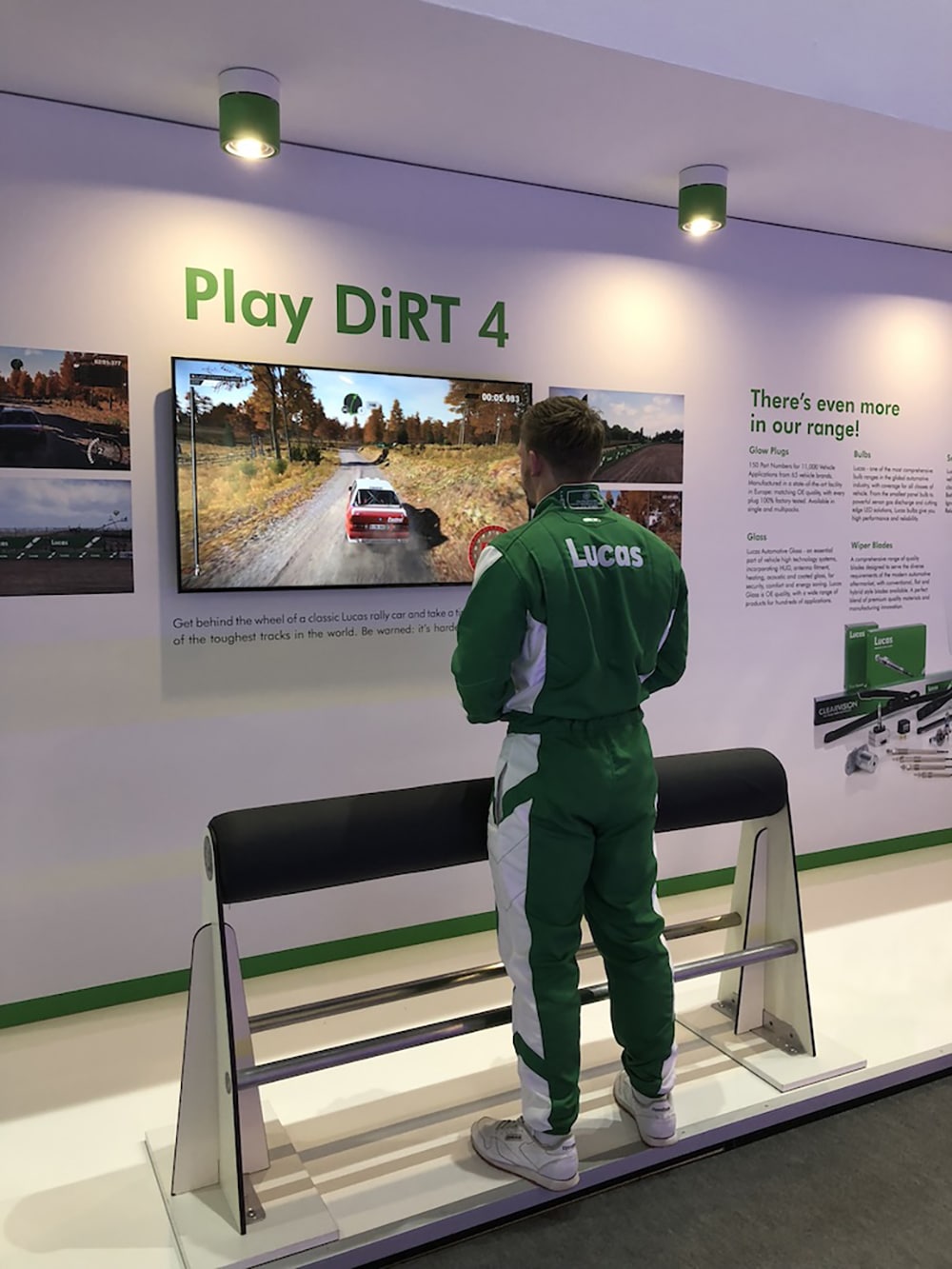 Above all, what we pride ourselves on at LAW Creative is delivering excellent ROI and commercial results for our clients, so we were delighted to hear Lucas say that good business was conducted at Automechanika, with new distribution and sales deals signed from all corners of the world.
To work with an agency that can meet a major challenge, make a big impression and deliver commercial results, contact keith.sammels@lawcreative.co.uk or brett.sammels@lawcreative.co.uk.