INNOVATIVE. UNIQUE. GAME CHANGING.
by

This autumn we have had the privilege of launching a major innovation for the future of automotive – the TRW Electric Blue Brake Pad, the world's first aftermarket pad for electric vehicles.
The automotive world is changing and electric vehicles are here to stay, so TRW Aftermarket is lining up a new range of products for electric vehicles, beginning with the TRW Electric Blue Brake Pad. Our campaign, leading with this dynamic film, shows why the TRW Electric Blue Brake Pad is the way forward for TRW Aftermarket customers who want to keep their workshop businesses strong in the aftermarket of the future.
The film blends 3D motion graphics effects – all conceived and created here at LAW Creative – with our own live-action filming of TRW processes to create a film full of energy that evokes the exciting future of e-mobility. This fully-integrated campaign also includes press and online ads, POS material for workshops, and a home page that vividly expresses to customers why the TRW Electric Blue Brake Pad is not only good for vehicle performance and the environment but also for business, because electric vehicle drivers don't have to return to their dealers for a pad change, they can visit any workshop that fits the TRW Electric Blue Brake Pad.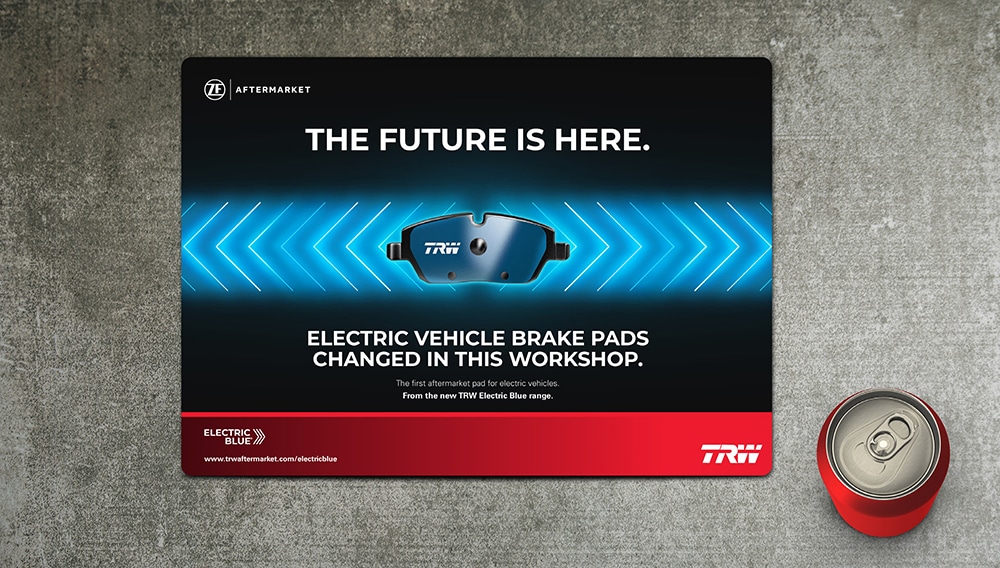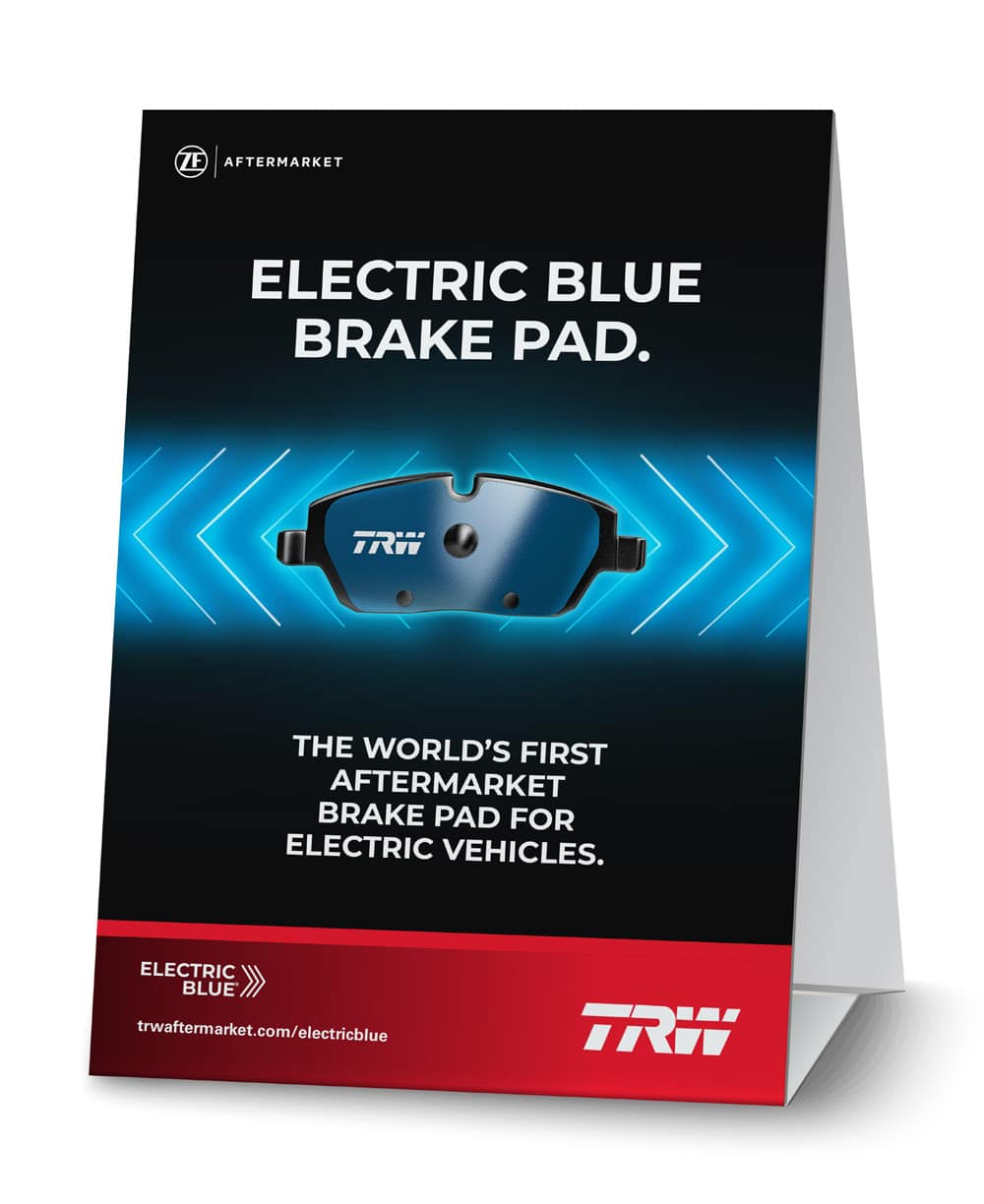 For some workshops it's true to say that the growing shift away from conventional vehicles towards electric can, understandably, be a cause for concern, since it requires a little retraining to enable the workshop team to safely and efficiently fit electric parts. It's also true, however, that this offers workshops a great chance to get ahead of the competition. That's why our campaign takes an upbeat, positive approach, inspiring customers to seize the opportunity early, start serving electric customers now and, like TRW, be leaders in the field. It's a fast-cutting film that breaks the mould of advertising in the sector to represent the fast-changing world of the aftermarket as not a challenge but an opportunity. A game-changing campaign for a game-changing client.
To work with an agency that can inspire customers to embrace the future and engage with new ideas and new products, contact keith.sammels@lawcreative.co.uk or brett.sammels@lawcreative.co.uk.