Personalisation marketing: why it's the future of retail
by
Reaching advertising-savvy, multichannel and multi-device-using individuals demands optimal relevance and precision targeting. What that actually means: it's time to get truly personal.
Over the last few years, we've heard about the challenges faced by retail and about some of the ways in which they are fighting back, with various types of technologies and strategies being deployed for personalisation in marketing.
The secret to success does not lie in what you know about your customers but how you use that information and provide them with an experience that they cannot receive anywhere else.
Personalisation is more important than ever
According to the Customers 2020 Study By Walker, "Customer experience will grow further in importance than price and product as the key brand differentiator by the 2020".


Traditionally, retailers have been focused on sales per square foot as a KPI. However, more merchants are adapting and redefining how they analyse their key performance indicators to adapt to the shift in the retail industry.
This measurement of success is now changing to become experience per square foot.
Personalised marketing examples and success stories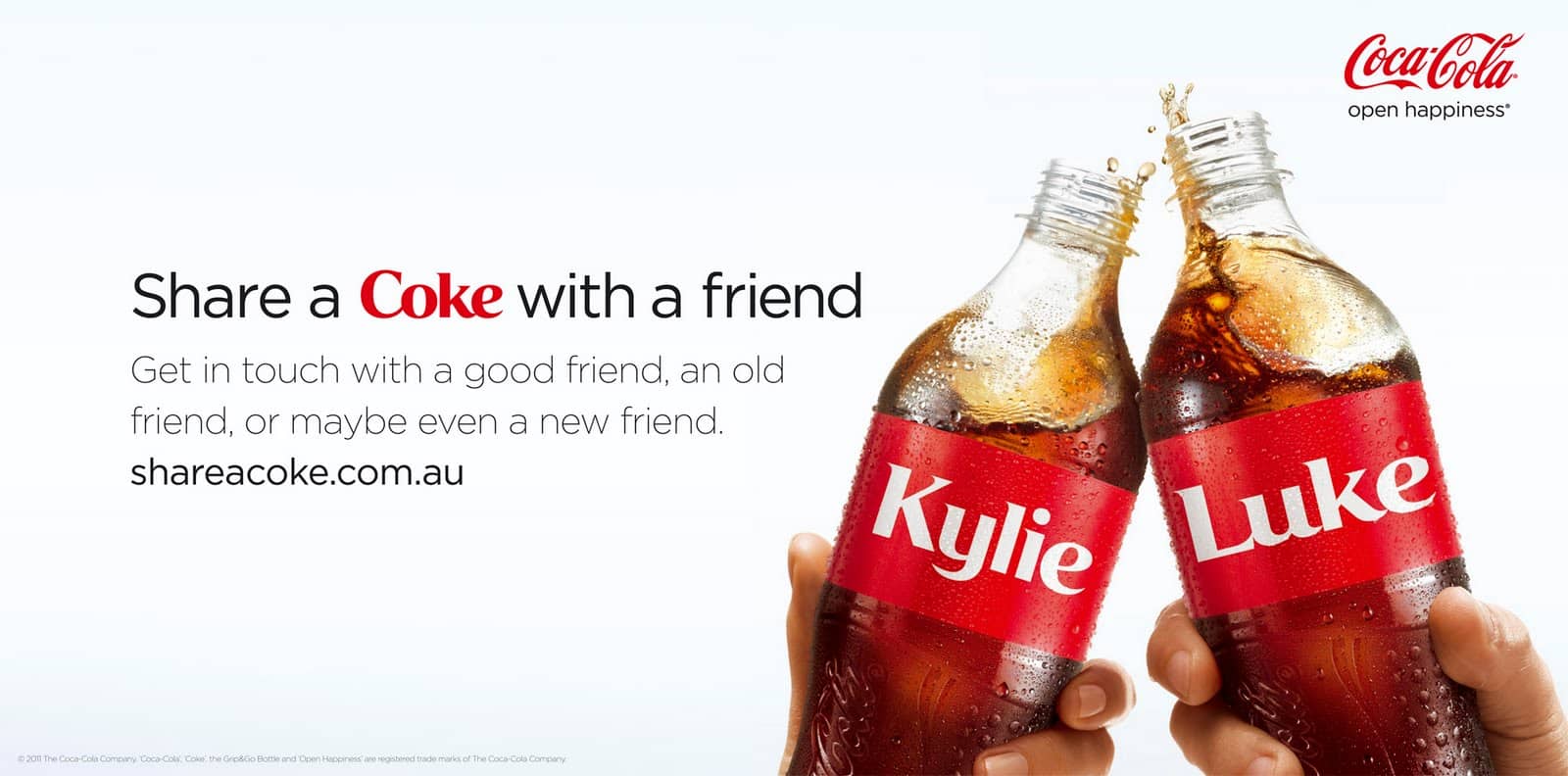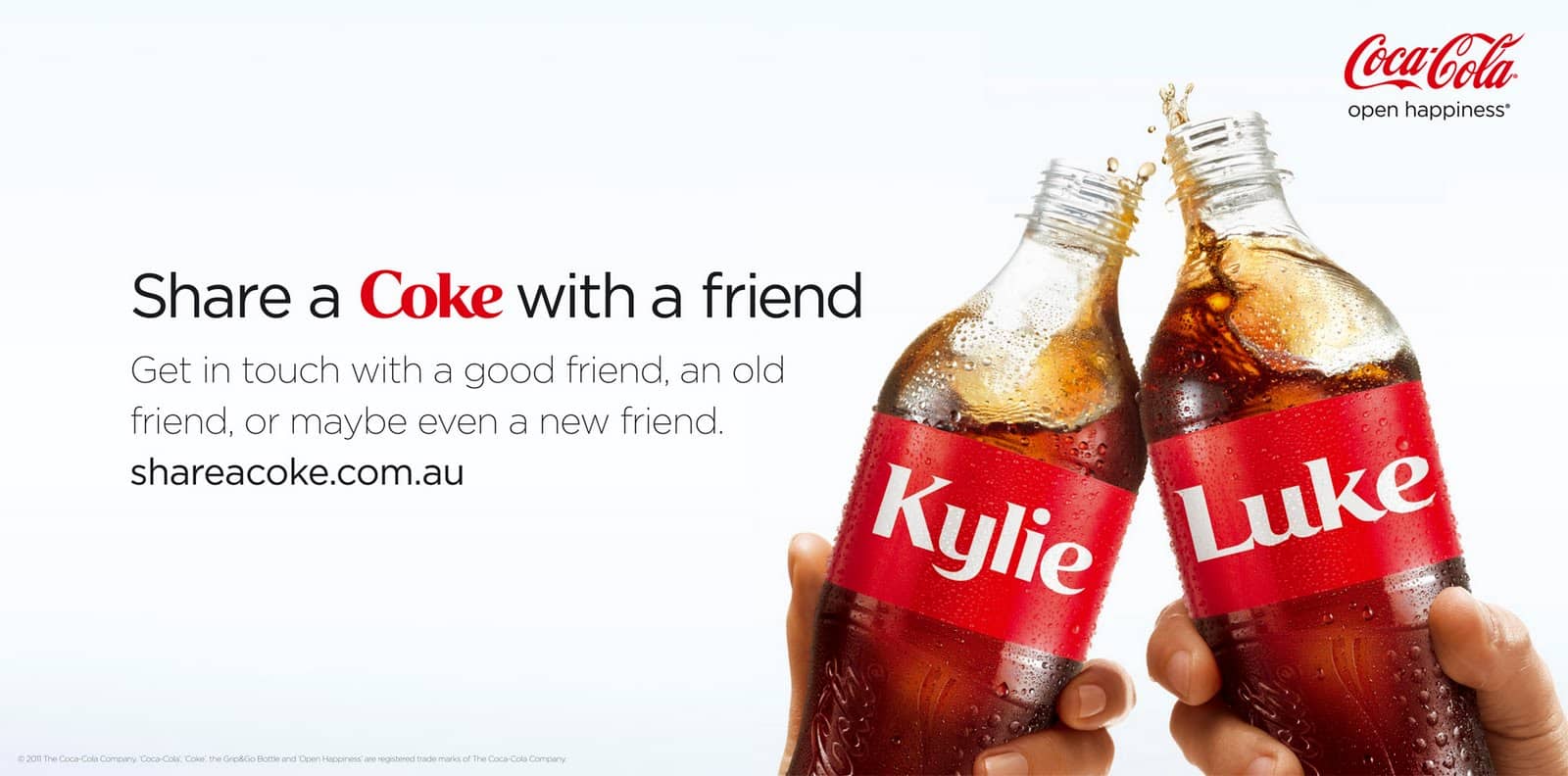 You've only got to look at the success of the personalised Coca Cola campaign to know that shoppers love it when a brand gets personal. But there's a big difference between personalised bottles and a personalised shopping experience across multiple channels.
Personalised service is about more than just knowing your customers' names – although this is the first step. Retailers should aim to make their products or services relevant to each consumer. After all, it's only natural that the more relevant something is to your life, the more interesting it becomes.
Successful personalised campaigns go to show just how much more interesting a brand can become when personalised to you.
The Tesco Clubcard is another excellent example. What's great about the way they analyse data is that they look at the lifestyle behind shopping habits and respond to any changes. For instance, when a shopper first buys nappies, they send discounts for toys – but surprisingly, also for beer. Why? Well, their research has shown that new fathers tend to buy more beer at the supermarket as they're going to the pub less. And it works.
Tesco achieved offer redemption rates ranging from 8%-14% – far higher than the grocery industry average. But what this shows more than anything is the level of knowledge you need about your customers to get this right. Retailers need really good classification systems for their products – so that they can group types of products and customers effectively.
Omnichannel experience
Customers now expect a seamless experience when moving from online to offline. The shopping experience that once started and ended in a store is now a journey across many channels – online, mobile, in-store and over the phone.
The challenge businesses now face is how to create seamless, consistent customer engagement and buying experience across all of these channels…
Providing an omnichannel experience delivers on customer expectations for seamless, consistent journeys, anytime, anywhere.
The ability to deliver an omnichannel experience rests on having a single commerce platform that unifies front-end and back-end systems, and provides a central hub for order management, customer, item and inventory data.
The back-end systems of the platform will then funnel all of this data to all relevant sales channels, ensuring that accurate information across all customer touchpoints is delivered in real-time, creating efficiencies and opportunities to improve the customer experience as a whole.
User intent, context and customer behaviour fuel our strategies
It's important for retailers to be able to deliver advanced personalisation using real-time, dynamic segmentation. What this means in plain English: it's highly effective to create personalised campaigns based on where your visitors are located, how they found your site, what time it is, what device they are on and even what the weather is like.
The positives for your brand: visitors no longer feel like a statistic. Rather, they feel welcomed and valued and bring with that a higher propensity to buy.
How LAW Creative can help
We specialise in personalisation within search and are building digital search strategies that are now focused on measuring experience per click.
Here are our top five tactics you can employ to help you tailor your search strategy to boost conversion rate and sales:
1. Geo-customisers
Target users further down the purchasing funnel with ad customisers that dynamically change ad copy based on a user's physical location or location of interest. Examples could include calling out next day shipping to customers within a specific radius of your warehouse or reminding someone how close they are to your specific store. This will allow you to make these changes without creating specific campaigns for each small location.
2. RLSA
Personalise your search ad campaigns for people who have previously visited your site and tailor bids to these for a higher click through and conversion rate.
Example: shoe manufacturer Clarks ramped up its online campaigns using remarketing lists for search ads (RLSA). These enabled it to analyse the activity of its website users and tailor bidding and PPC ads to them accordingly. The results were impressive: a generic conversion rate of 15% for traffic driven by RLSAs and conversion rates of 4.5% for repeat visitors, as opposed to 0.68% for new visitors. Revenue was also boosted as RLSAs generated £6 for every £1 invested!
3. Dynamic product ads
Welcome to automation at its finest! Dynamic product ads let you target customers who have visited your site and browsed a range of products or added an item to their cart but then left before completing the purchase.
This is a very hot audience, so it's important to encourage them to convert. With dynamic product ads, you can create a tailor made ad for each person with the exact products they've already viewed. They'll then see these ads on their Facebook and Instagram feeds or within Google search results.

4. Targeting personas
Having a target audience of "everyone" puts you in danger of appealing to no one. But even a narrowly-defined audience can still contain wildly different types of people. It can be challenging to reach your entire target audience without resorting to ineffective generalisations. That's where audience personas can help. We can target and/or exclude specific demographics to further refine the audience and improve key metrics. The possibilities: endless. The positives: incomparable.
5. Custom audiences
Custom audiences are a powerful targeting option when used correctly.
They are one of the most highly-targeted forms of marketing, making them increasingly popular with ecommerce stores who want to keep their brand top-of-mind with interested consumers.
It's no secret that not all website visitors will buy on their first visit. In fact, this is a very common challenge for all ecommerce sites. Using custom audiences, companies can micro-target people who visited specific pages on their site.
For instance, a Weber BBQ retailer can track visitors who viewed a page on Weber Mastertouch or Weber Genesis and send them targeted messages on Facebook about that specific product, increasing the likelihood of a sale.
Moving forward with hyper-personalisation in retail
There is no question that offering personalisation to customers is becoming the norm for retailers. But while businesses may have the potential to offer those customised and tailored experiences, they also need to have the financial resources available.
With more and more shoppers looking for retailers to anticipate their needs, this is the time to invest in technologies that allow you to access that information and use it to build products that meet those needs.
The challenge around personalisation is that it has expanded past recommending "similar products" to a consumer and instead now creates an experience inclusive of their likes, dislikes, etc. Instead of personalisation, it has now turned into an experience for the consumer that is relevant – both instore and online.
Be seamless. Be profitable
To have a real "personal experience" for your consumer, your online and offline presence needs to be absolutely seamless. The retail landscape is changing far too quickly to waste time and/or money recommending products to customers that already have them (or products they are simply not interested in buying).
Instead, by enforcing a personalised ecommerce site and product pages, you will save time for your customer by showing them relevant information and ultimately increasing their full lifetime value. It will also drive higher engagement levels and keep your customers coming back.
Final Thoughts
It's important to remember that the need for more dynamic personalisation relates to hotels, health and leisure and all B2B sectors just as much as it does to retail. Those companies who better know and engage with their customers will be greatly rewarded.
Delivering the right message to the right customer at the right time is more important than ever before. To discover how we can make it happen for you, contact brett.sammels@lawcreative.co.uk or keith.sammels@lawcreative.co.uk today.