SACHS – PROVEN PERFORMANCE
by

Everything we do at LAW Creative aims to deliver commercial results for our clients, so we're delighted that our Proven Performance campaign for SACHS, a global automotive brand providing OE quality parts, is achieving impressive campaign statistics, resulting in proven campaign performance.
Our ongoing Proven Performance campaign is based on facts. Facts speak for themselves. And the facts about SACHS prove that its parts are exceptional. Each stage of the campaign is led by a film that shows a powerful vehicle facing a tough challenge with the help of a SACHS part, and centres on a key fact that expresses how that SACHS part helps the vehicle achieve impressive performance.
The first SACHS film, in association with BMW Motorsport
Proven Performance is a strong, ownable brand positioning that has great standout in the marketplace. As the campaign grows it builds a powerful series of simple, strong brand messages that can't be challenged, which assert SACHS' strength and leave the customer to draw only one conclusion – that SACHS is an exceptional brand that can deal with the toughest challenges, including theirs.
The launch film was made in association with BMW Motorsport, and they were so pleased with the standard of film it has been used by their internal marketing teams as a best-in-class example. So far, our fully-integrated campaign has been rolled out across nine different countries, and has incorporated a wide range of print and digital activity across Google, YouTube, Facebook and beyond.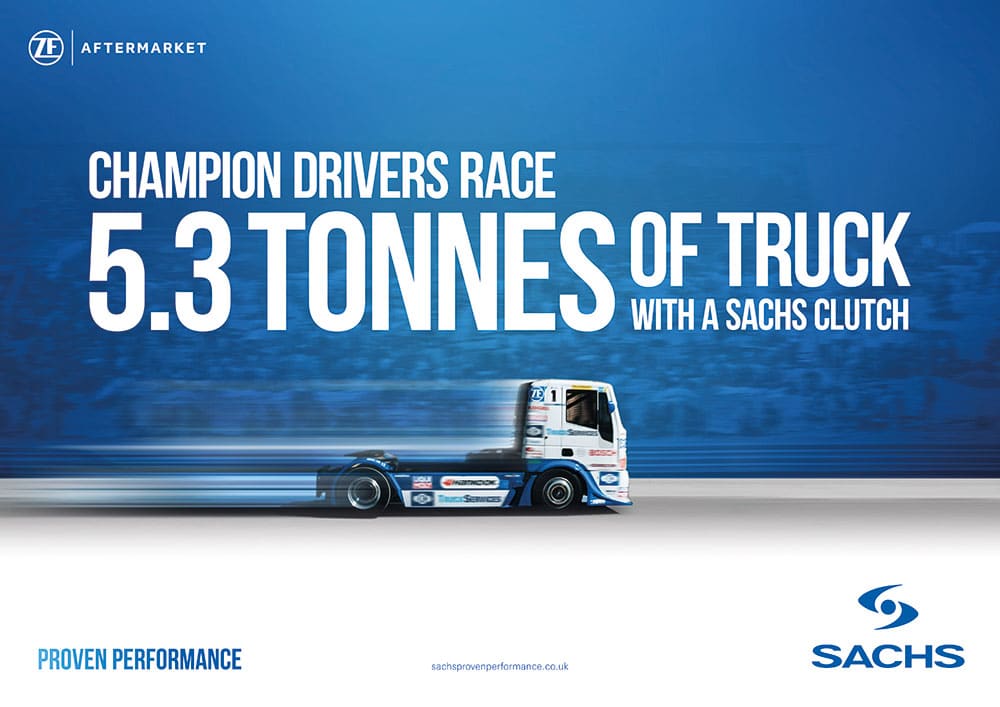 The facts about SACHS speak for themselves. And so do the facts about our SACHS campaign:
SACHS Proven Performance Launch Campaign Statistics
Over 8 million views of the launch film
Over 10 million interactions with the brand from carefully targeted prospects.
The total watch time of the launch film on YouTube has so far clocked up a total of 4 yrs 155 days
And the campaign continues to roll out, covering more products in the SACHS range, travelling to new, exciting locations to follow the world's toughest, fastest vehicles, and revealing more impressive facts about SACHS.
To work with an agency that delivers Proven Performance, contact brett.sammels@lawcreative.co.uk.