'Show me you know me' approaches by hospitality brands
by

Hospitality Brands seeking customer loyalty need to provide a 'show me you know me' approach to personalised products and services.
It's no surprise that the hospitality industry is undergoing dramatic changes. Following Covid, the balance between work life and private life has significantly blurred. As hybrid working becomes the new norm, hotels are transforming to lifestyle destinations as opposed to infrequent accommodation venues.
Travellers are looking for deeper, authentic experiences, with a desire to feel welcomed and recognised as unique individuals. This 'Great Merge' creates a more homelike atmosphere, striking the perfect equilibrium between work and leisure… or 'plug and play' – driving innovation across physical and virtual hotel spaces. To accommodate this, hotels are applying a human and digital approach to pre-empt the requirements of their guests… personalising products and services with a 'show me you know me' ethos.
Enhancing each experience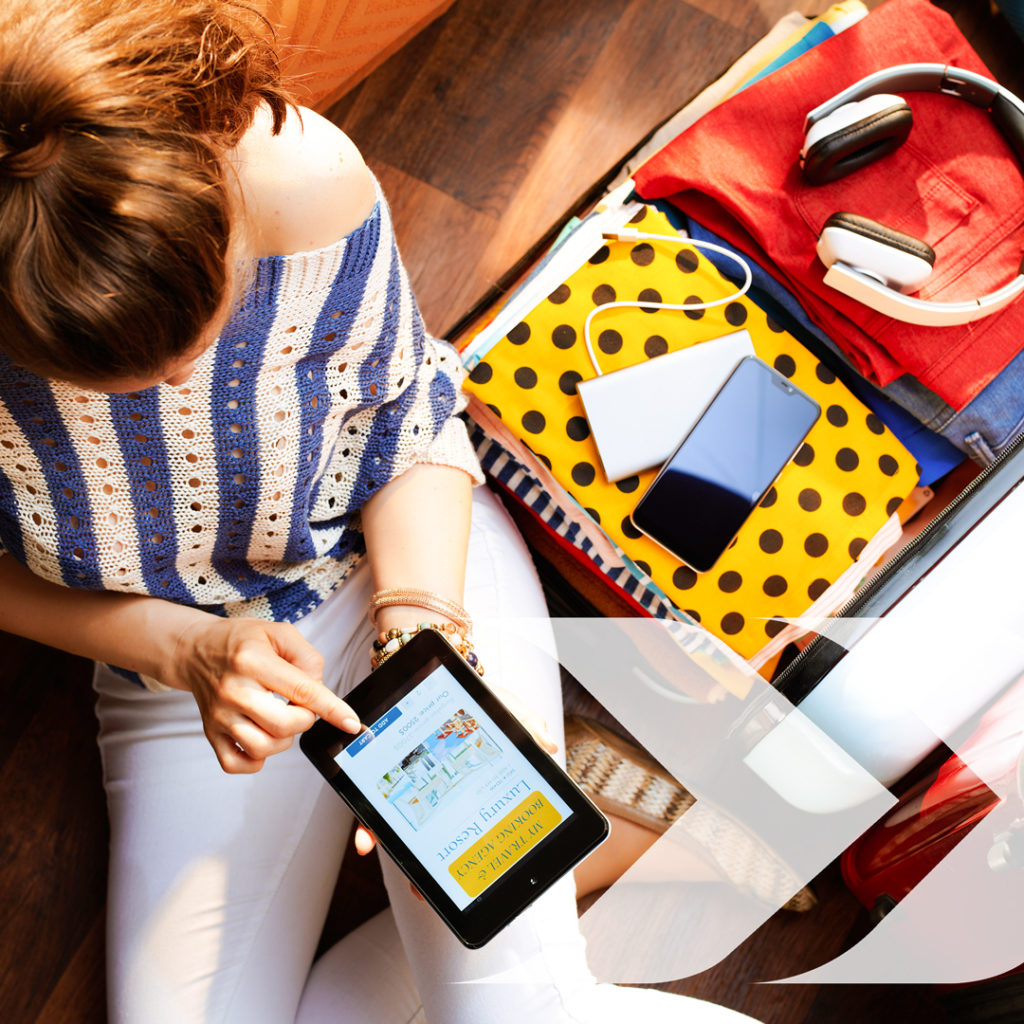 The main driver for this change is all about gaining or retaining loyalty – a core foundation of any successful brand. However, according to Accor, 'Loyalty is not a destination, it's a customer journey. Our customers essentially want us to satisfy three needs: Make my life special, make my life simple, look after me. Ultimately, loyalty is about forging an emotional connection with customers.'
In order for this engagement to resonate with today's consumers, it needs to be tailored to their individual needs; ongoing – to connect with them on a more regular basis in their daily lives, and valuable – offering exclusive access, experiences, a sense of belonging, and peace of mind.
Personal preference at the touch of a button
Increasingly, guests want a hotel experience that is both seamless and instant. Integrating tech acts as an enabler – delivering what you like, with the right level of interaction you require. Guests are comfortable using their own phones; they don't need a hotel phone system or iPad anymore. They can access an app ahead of arrival, change room settings, order oat milk, champagne for example, effortlessly.
Embedded tech will continue to change and revolutionise the variety of hotel spaces in an invisible, adaptable and intuitive way. Brands are becoming a lot savvier about integrating their leisure, business and social destinations, not just from a guest experience, but also from a space and commercial perspective. They need empathetic, user-friendly tech to creatively gather first party data and an 'Experience Manager' to deliver the personalised experience to guests. But if companies want to learn about their customers, they will have to offer some kind of incentive in order to secure permission to do so.
Data-driven delight
A dynamic framing of personal service combined with leading-edge digital offerings is exhibited by brands like Virgin Hotels, The Know: 'The more you let us know, the more we can pander to your every desire and personalise your stay'; providing each guest with highly individualised 'surprise & delight' moments. 'Meet Lucy', its innovative 'personal comfort assistant' app then accompanies you throughout your stay, tending to your every need. Elsewhere, Citizen M have redesigned the whole guest experience through their 'Mobile Citizen' subscription app, allowing guests to be fully contactless and in control.
One way to exceed guests' expectations is answering a core consumer need and tension point. Most notably, the frustrating rigidity of check in/out times. As a solution to this, the Marriott Your24, Standard Time have introduced flexible check in/out – adding another level of customisation to your stay.
Whilst some customers may wish to conduct all of their transactions digitally, for others a more hybrid or face to face approach is required. Citizen M has tapped into this with its disruptive Ambassadors employment programme, ditching interviews and traditional job title segments and replacing with empowerment of team members to do what's best for each guest.
Forging an emotional connection with customers
According to Contagious, 'The brands that are going to survive and thrive in the next phase of modern marketing are the ones that really enmesh themselves in a meaningful way into the minds and lives of consumers. A way to create meaning is to have the consumer feel like their voice is being heard and that the brand is responsive.'
A brand focused on listening to their customers is Premier Inn, who reported at a recent MRS CX conference and in WARC on the importance of uncovering the preferences, priorities and pain points of their hotel guests. Using a combination of attitudinal and behavioural findings, Premier Inn identified customer preferences which helped bring to life the differing needs and expectations of their guests.
Hotel brands are moving away from demographics and towards emotion-driven marketing. Thanks to the growing focus on tech integration, these brands can improve flexibility of team time to provide a personal touch and create better connections with guests that meet their needs intuitively. The goal and requirement is to provide a seamless, efficient and sustainable experience through the advancement of technology, where the future will look distinctly different from the past, and unique by design.
This blog was produced in association with Selbey Labs, the Foresight & Advisory practice at Selbey Anderson.