LAW Creative hit the tracks for ZF SACHS. This time in Madrid to film the ultimate FIA European Truck Racing Championship of the year. We featured Jochen Hahn, driver and owner of Team Hahn a popular driver in the championship. This is the second in a series of films, by LAW Creative for ZF SACHS in addition to advertising content that illustrates ZF SACHS products and the extreme conditions in which they thrive. Look out for the forthcoming film and campaign.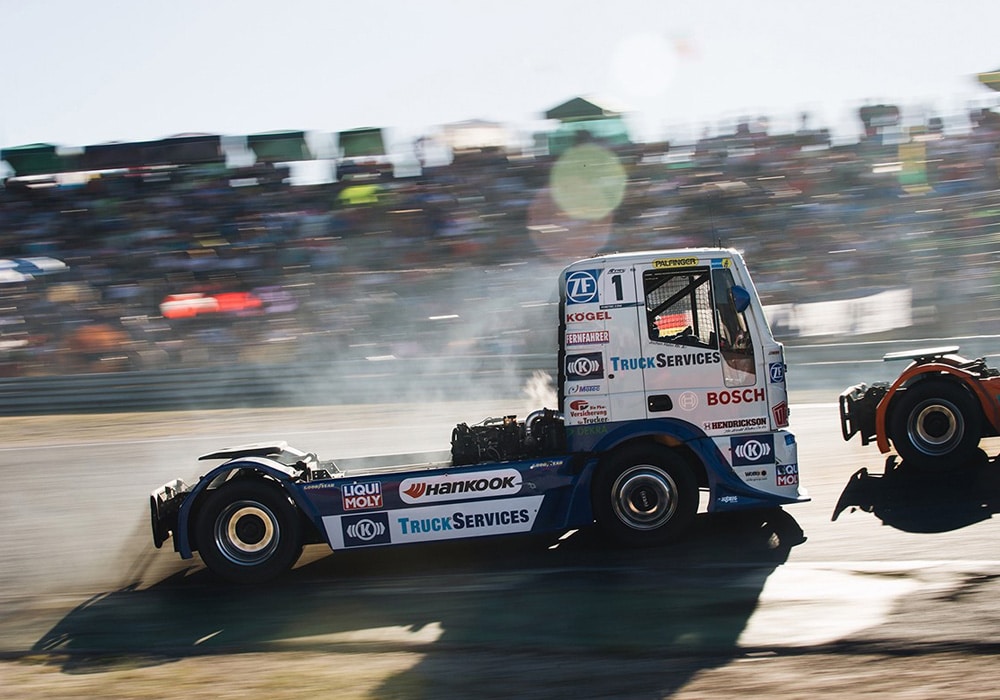 LAW Creative are Winners of Gold & Silver Awards for ZF TRW True Originals at the OttoCar Awards presented at AutoVision 2017 International Automotive Film and Multimedia Festival as part of the International Frankfurt Motor Show.
LAW Creative offer strategy, creative, technology and data. For multi award-winning campaigns please contact brett.sammels@lawcreative.co.uk or keith.sammels@lawcreative.co.uk.