TV STARS SHINE AT LAW CREATIVE SHOW
by

Great marketing is about telling engaging stories, and we shared a stage with some great storytellers at our LAW Creative Business Breakfast on May 1st when we were joined by the stars of Channel 4's SAS: Who Dares Wins, Jason 'Foxy' Fox and Matthew 'Ollie' Ollerton.
The Business Breakfast kicked off with a welcome from Brett Sammels, a Director of LAW Creative and the event's host, followed by insights and best practice advice designed to help our guests strengthen their business content. This included a seminar on the power of film and how to make it work for a business, presented by LAW Creative's Luke Brason, account director on a series of films for our client SACHS, a global automotive brand, that has so far scored over 13 million views. This was followed by advice on how to boost your digital marketing through personalisation from Justin Masters and Dan Geoffrey of our strategic partners Netcel. After a breakfast buffet, our guests then had the chance to listen to and meet Jason and Ollie.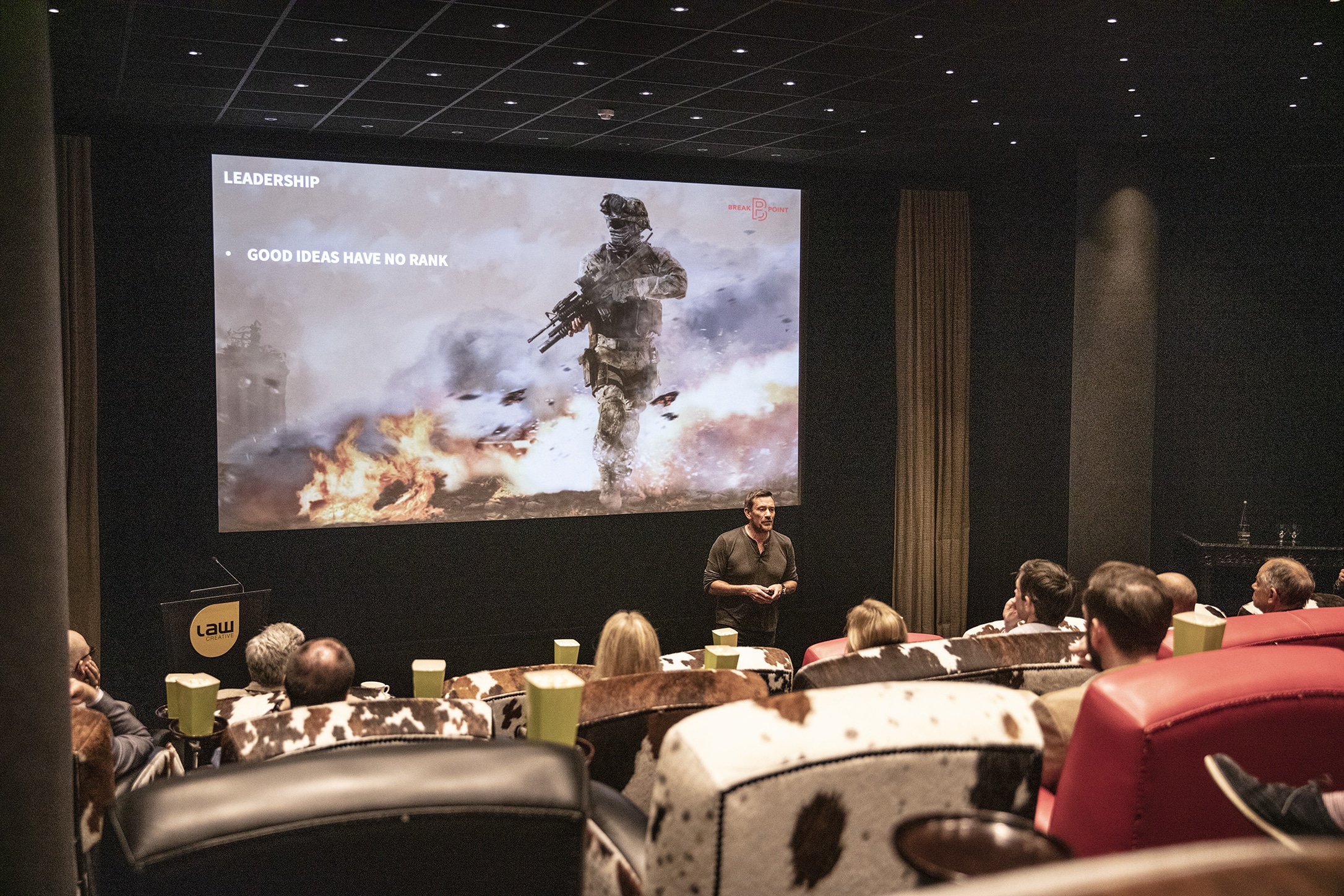 We've been working with Jason and Ollie because they, and we, believe that the stresses of being in business and in the Special Forces are surprisingly similar, and examining the connection can be useful and revealing. And there's another strong connection between the marketing business and the special forces that has brought us together: marketing is about telling great stories and military lives create them.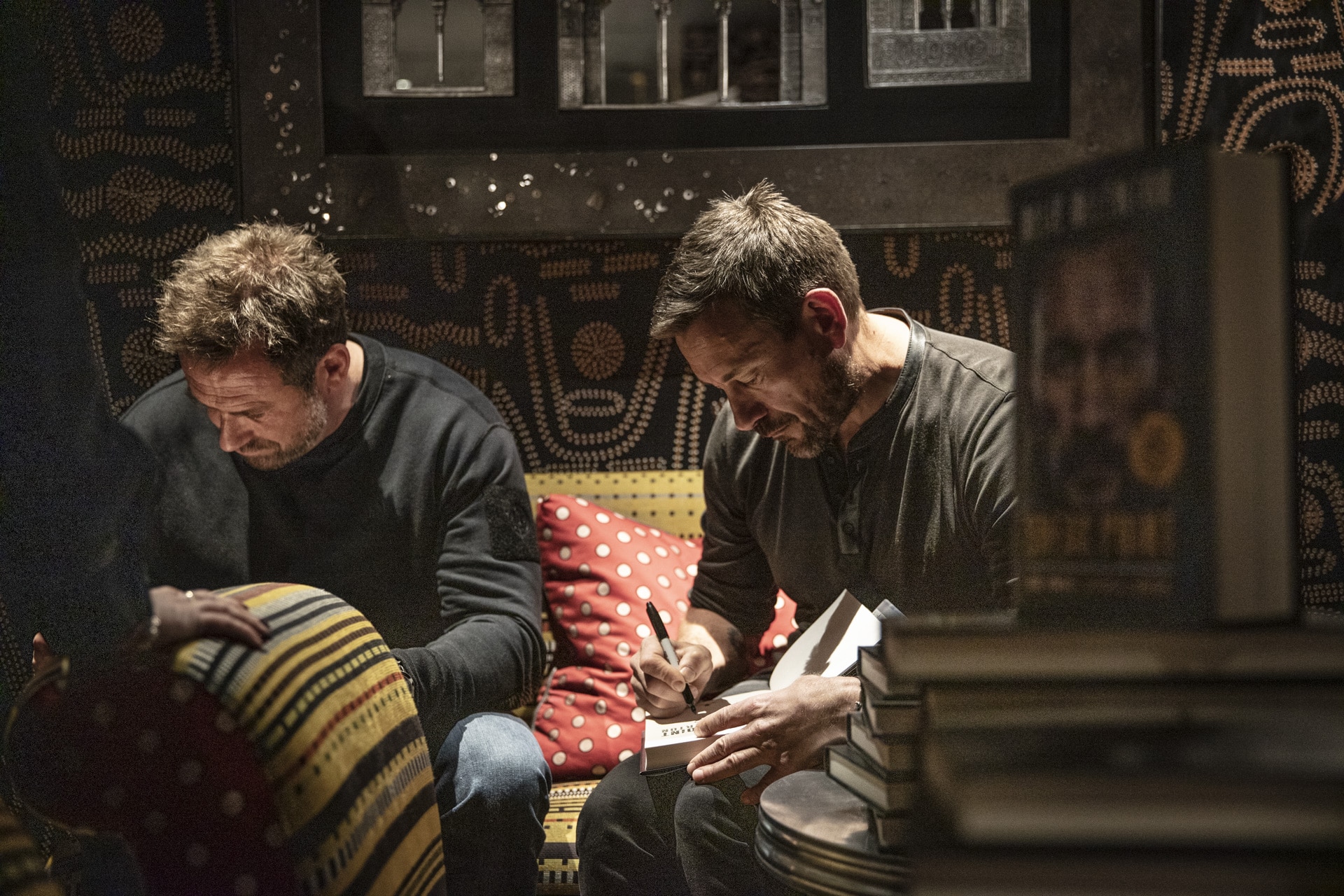 Storytelling is powerful. Stories unite people and drive stronger, deeper connections between us, helping us understand each other and, in the case of Jason and Ollie, enabling us to discover experiences that we otherwise could never know. By using stories in marketing we can go beyond communicating what a product can do to express the values that the brand represents.
We'd like to thank Jason and Ollie and all who spoke at, or attended, what was a fun, informative and highly enjoyable event.
LAW Creative is a multi-award-winning integrated marketing communications agency that can deliver memorable creative success for your business. Let us get to know you and we'll find the true story about your business that will be truly compelling for your target audience. To find out more, contact keith.sammels@lawcreative.co.uk.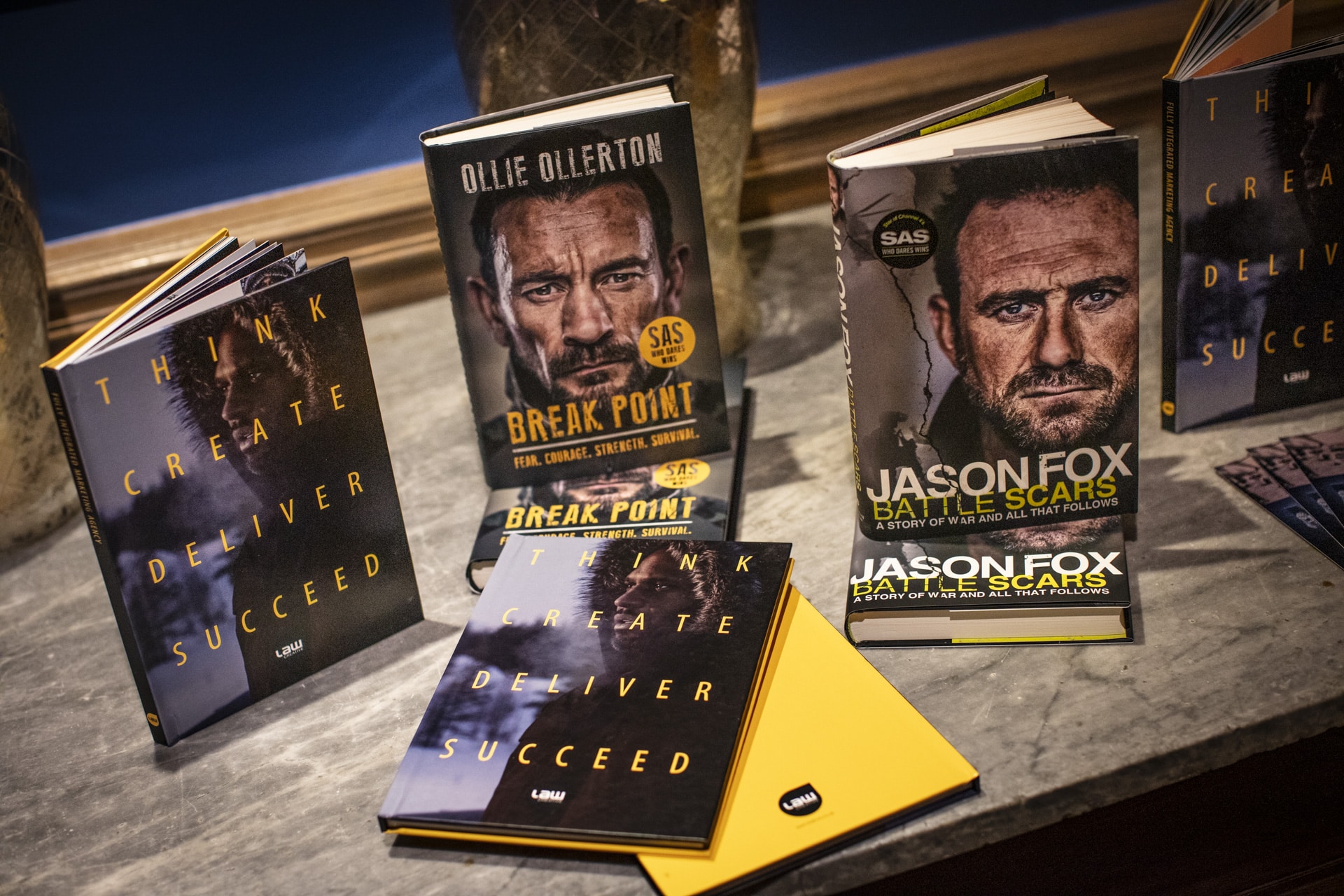 Books by Jason and Ollie: