Virtual Reality gets real
by

The concept of Virtual Reality (VR) has been about for a very long time. However, over the past few years there has been sustained interest in this area, with advancements in technology, and a natural progression in the quest to deliver more immersive experiences.
At LAW Creative, we strive to stay 'ahead of the wave' to ensure that we can propose the best solutions to meet our client requirements. Consequently, we started to review VR, Mixed Reality (MR) and Augmented Reality (AR) last year to determine if, and how, we could leverage related technologies and experiences to bring improvements to client projects.
Our findings led us to conclude that, at that point in time, there were too many limiting factors that prevented us from being able to propose VR to our clients as a viable option. Adoption levels were far too low for marketing communications, required technologies were restrictive, and usage scenarios were few.
Fast-forward a year, I attended the VR World Conference as part of an exercise to see what advancements had been made in this area. It became increasingly apparent that massive strides have been made over the year, in both the adoption and the technology of VR, the platform, software, and support. Leading manufacturers, including Microsoft (HoloLens), Google (DayDream/Cardboard), Oculus (Rift/Gear VR), HTC (Vive) and Samsung (Gear VR), are helping to provide us with a wealth of tools to 'go forth and create'.
Devices, such as the Google Cardboard and Samsung Gear VR, are seeking to drive mass adoption, whilst the more sophisticated devices, including the HoloLens and Vive, are pushing the boundaries of what is possible with immersive experiences. This two-pronged approach is allowing VR to quickly gain traction, being used by different people in different ways, increasing the instances where agencies can propose VR as an option for marketing activity.
As an immersive experience, brands are beginning to realise the many marketing benefits VR offers. Analysts report that VR allows us to collect about 10x more data from the user experience, boasting 67% brand recall and 23% engagement, compared to 30% and 18% respectively in comparison to static display ads.
(Advir – 'Your Brand in VR')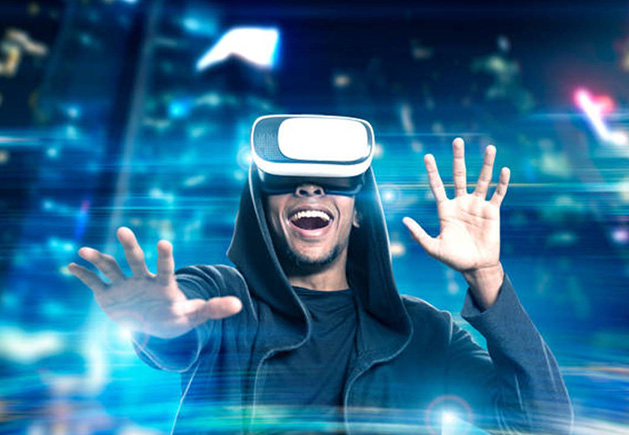 Early adoption is allowing brands to benefit from increased PR and the excitement of a new technology and experience. BT Sport will be broadcasting the Champions League Final in VR, giving them something to distinguish themselves from their competitors, whilst Jaguar are previewing their I-Pace Concept car through a VR experience, to benefit from greater PR, brand engagement and recollection.
We are currently in a position where we now need to change our stance to ask 'when', as opposed to 'if' VR will command consideration as a commercially viable prospect for marketing and development. The rate at which limiting factors holding back mass adoption of VR are falling would signify that the 'when' is a lot sooner than you may realise!
Agencies now have the difficult task of navigating this new terrain to discover how we might best utilise these new tools, not just as demonstrations of what is possible but as commercial applications that make a difference to our clients in the 'real world'.
For more information on state-of-the-art digital technologies that are feasible and commercially viable, please contact LAW Creative with your digital brief and aspirations. Contact brett.sammels@lawcreative.co.uk.