Voice – the next marketing frontier
by

Marketing's digital era continues to evolve at pace, and audio and voice will soon be among king of content. Whether it's podcast creation, advertising and sponsorship, smart speakers or Search by Voice, the increase in voice-based marketing activity and brand activation is here to stay.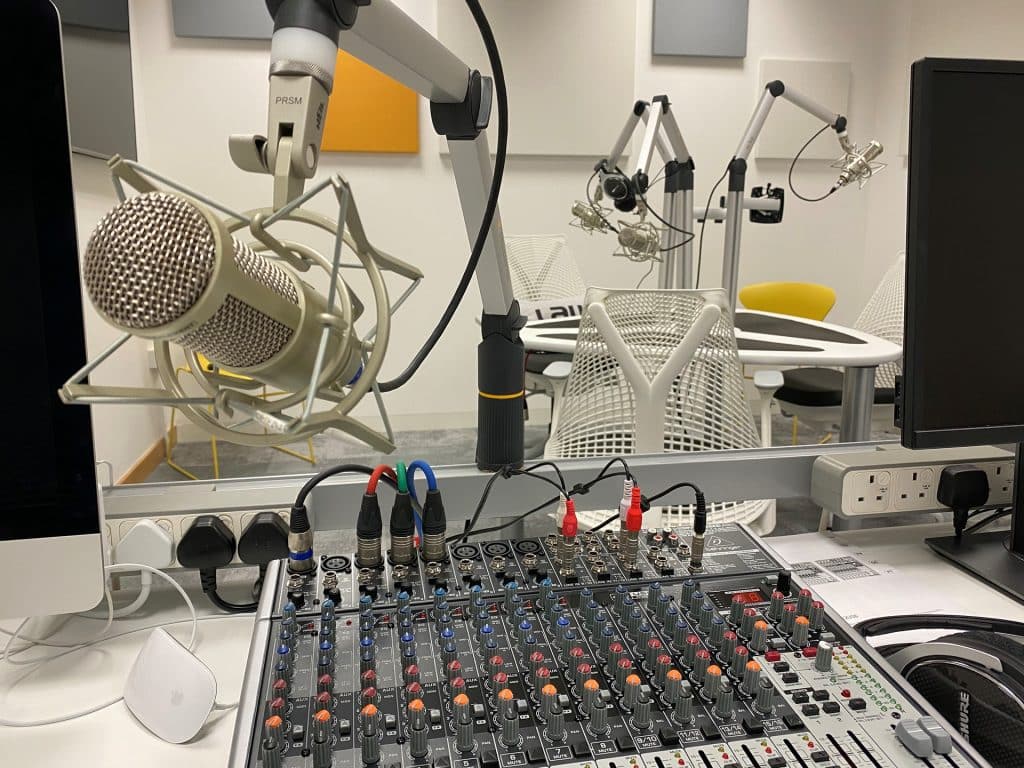 Podcasts – a marketing opportunity that's growing exponentially
Since their birth in 2004, podcasts have come a long way. Last year there were 750,000 podcasts and 30 million episodes across the web, with a predicted 112 million listeners in the US alone by 2021. And according to Podnews, the UK already has 6.5 million active podcast listeners every week. Such trends offer a large opportunity for brands to grow their audience and their credibility – especially when amongst early-adopters of a relatively untapped route to market.
The Podcast Trends Report 2019 states 55.6% of respondents purchased an item after hearing it advertised on a podcast, and brands that advertise during podcasts reported a 14% increase in purchasing intent. Furthermore, Podcast platform Acast says that 76% of podcast listeners have acted upon hearing an ad or sponsored message, and a study by the Interactive Advertising Bureau (IAB) and PriceWaterhouseCoopers found that company revenues from programmatic audio ads in podcasts grew by 85% between 2016 and 2017.
When looking at such statistics alongside the proven higher affluence of average podcast listeners, you can see why advertisers are seeking sponsorship and advertising opportunities at an increasing rate. At LAW, we believe the inclusion of podcast marketing (in whichever form) should be considered within short-term activity plans and that 'earlier than later' adoption will work wonders. Just think what social media did for the rise of Gym Shark over the past decade.
The Drum states: "As the reach and frequency of use grows for podcasting along with its broadening demographic appeal, it is clearly earning a place in any multi-media plan." Underlining our view perfectly. Combine this with podcasts being the perfect medium for storytelling, a proven strategy in all successful marketing, and you have a relatively new channel to bring your content to life and connect with audiences. For example, in B2B marketing alone, podcasts can bring industry reports to life through engaging panel debates and add further value to trade events.
Searching for your audience
As with many digital channels today, audience segmentation is a key ingredient for success. According to Ofcom, Rajar and the Institute of Practitioners in Advertising (IPA) in the UK, podcasting is becoming more popular among all ages but particularly with younger audiences. 47% of the 15-34 year-olds actively listen to them, and as such, podcasts offer advertisers access to Gen Z and millennials – audiences which are notably difficult to reach. In fact, Billboard reports that podcasts actually embody 10% of all content millennials listen to, making it an authentic and valued experience, with 71% reporting a high level of concentration, against a lesser 44% level of concentration for social media, for example. In terms of creativity and audience-engagement, podcasts are well placed to disrupt the marketing landscape.
Targeting by demographic and age range aren't the only ways to segment audiences either. Edison Research states that 65% of listeners do so on a mobile device, and 39% of smart speaker owners listen once per week, giving device and mind-set a place within the overall audience-reach strategy.
And, importantly, SEO terms can be integrated in the plan also, to boost the podcast ranking as podcasts themselves can be considered a search tool in their own right. Together with the ability to feature brands on specific content versus making your own podcasts, there are several marketing opportunities to consider from running ad spots to more integrated approaches such as host reads and podcast sponsorships, alongside search tactics.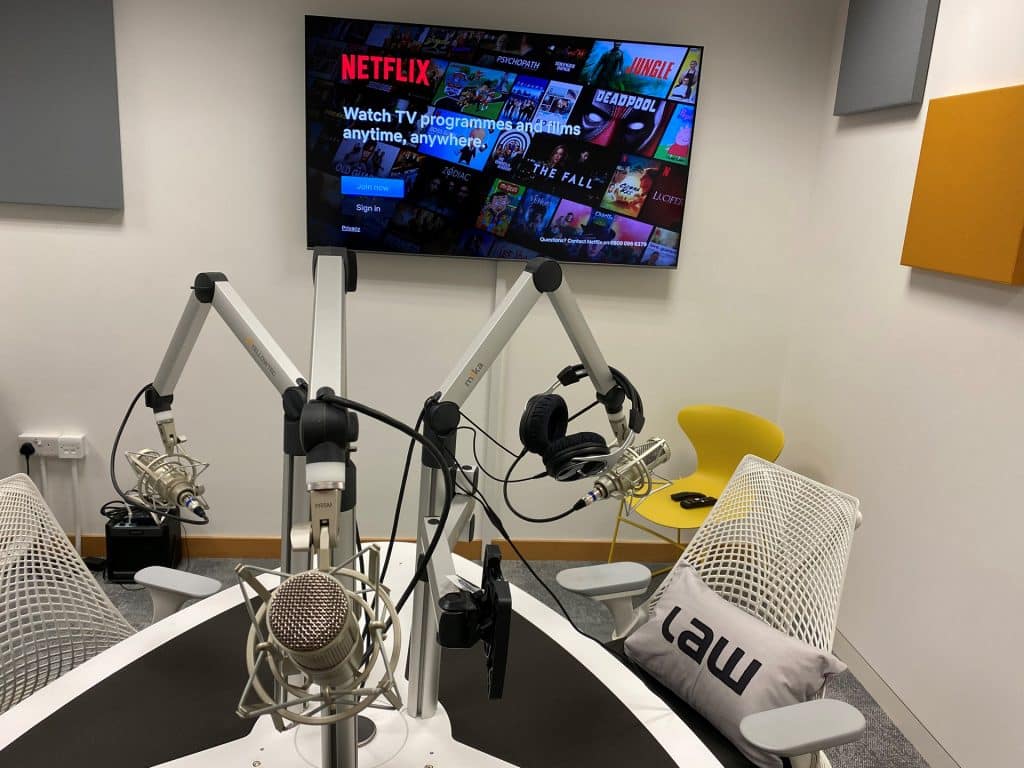 Search by Voice
Talking of search. Podcasts are not the only audio-related technology advancing at a rapid rate. Search by Voice is one of the fastest growing types of search activity, with Perticient reporting 55% of users conducting voice search on a mobile device and Statista confirming 1bn voice searches being made each month. In fact, 27% of the global population with access to the internet are making searches with voice.
And as with much search technology, Google is at the forefront. Google Voice Search is working quickly to move 'voice recognition' to 'voice understanding', they say to help people with daily life and provide contextual searches, easier for users. For example, Google can understand context based on location (Google, find me a good restaurant nearby), recent search (when is her new album released – with 'her' being a recent musician searched) and app-based (which meals are vegetarian on this menu, where 'this' is a specific restaurant the user has signed into). They say 'think mobile and think local', which is corroborated by the fact that 58% of people have used voice search to find information on a local business.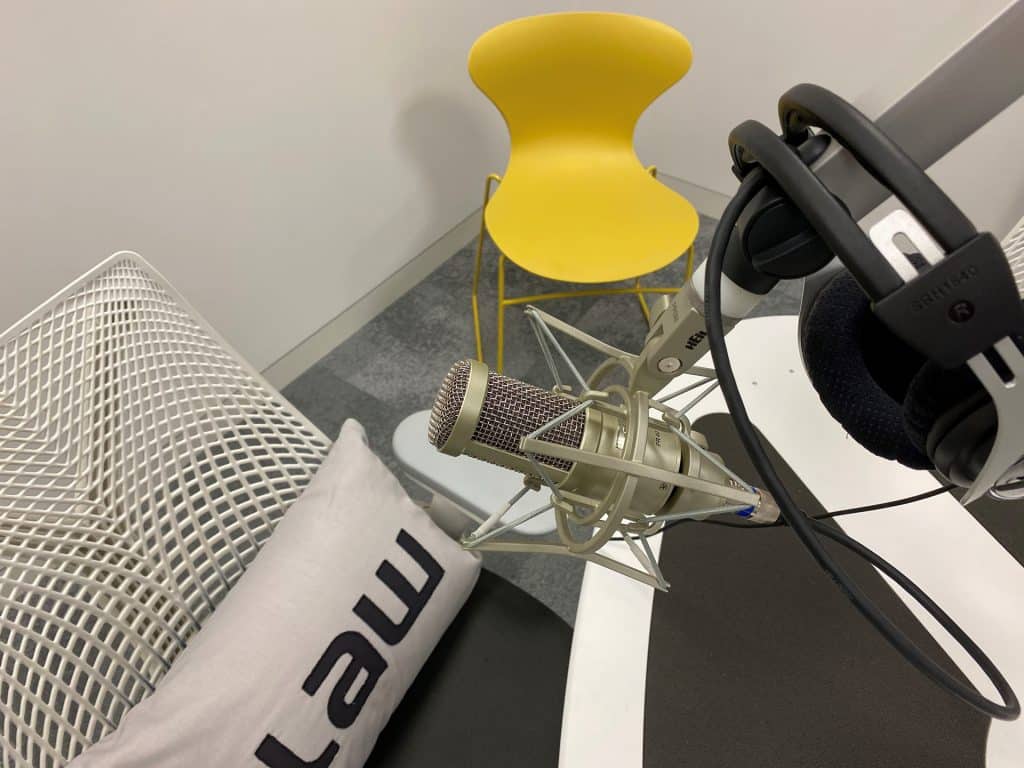 Why should we care?
Google is helping marketers reach and understand millennials and Gen Z's better than ever – their motivators, device behavior and how to handle their real-time expectation of information. According to Dialog Tech, 43% of smart speaker owners use the technology to shop, and 51% of these shoppers use it to research products before buying, proving the commerciality of the technology. And for marketers this is huge. The reach, usability, accuracy and increasing popularity of Search by Voice make it an integral strategy for brands operating in 2020 and beyond.
And if all this evidence isn't enough, consider this: Gartner states there are changes in consumer behavior due to CoVid-19, saying 32% of consumers are more interested in hands-free technology to help limit screen touching and contamination. It's definitely the right time to integrate podcast marketing and voice search into your brand's marketing activities.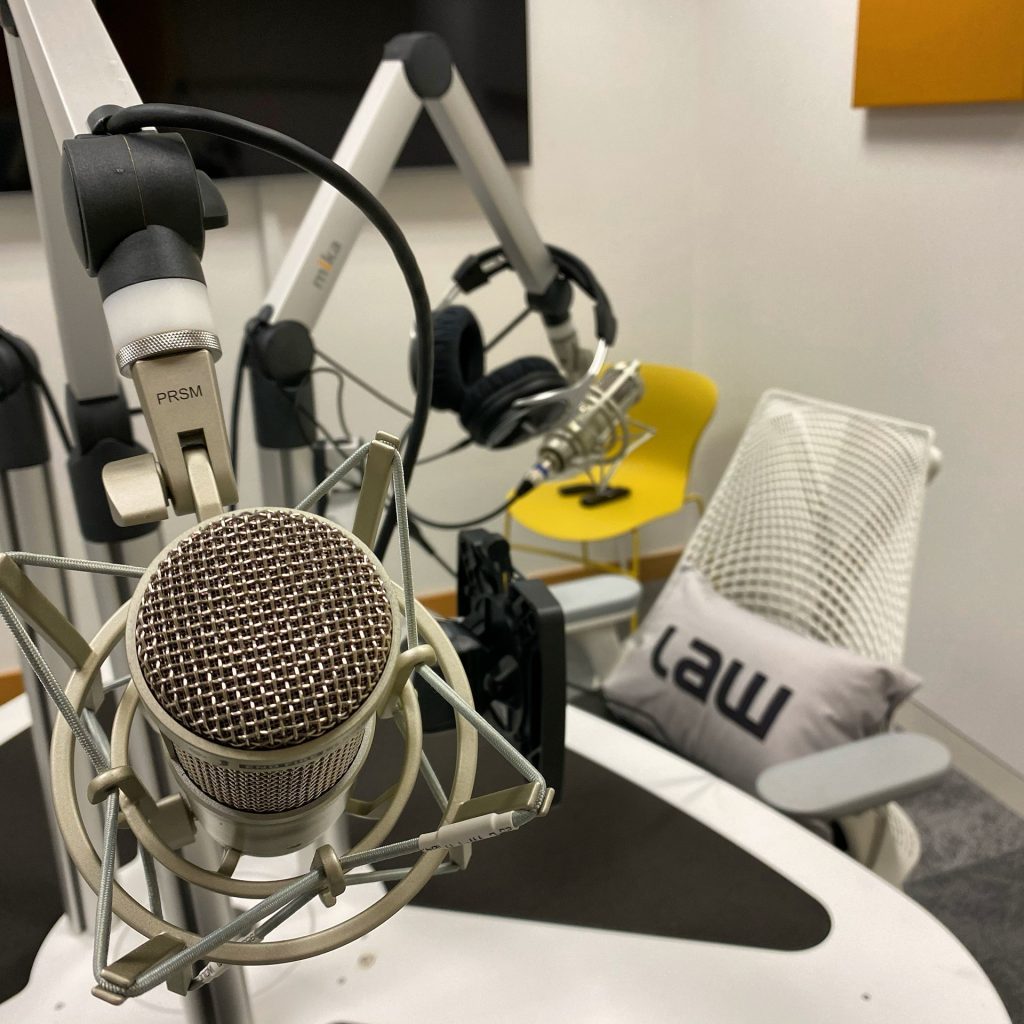 For expert search marketing help and advice, including Search by Voice, or to record your own podcast in our brand new studios, contact Brett.sammels@lawcreative.co.uk