DO YOU WANNA BUILD ENGAGEMENT?
by

"Do you wanna build a snowman?" sings Anna in Disney's festive classic Frozen. Our answer is, "Yes, we do!"
We're proud to announce that Iggy – the prize-giving snowman we created for IHG® Rewards Club's 2016 advent campaign – is back by popular demand for a second festive season. Each year Iggy invites members and non-members alike to play a new game. This year, it's Iggy's Snow Globe Shake up, in which Iggy travels the globe finding prizes for you.
Shake your smartphone like it's a novelty snow globe and down come the prizes – all you have to do is tap on today's date and you could win one.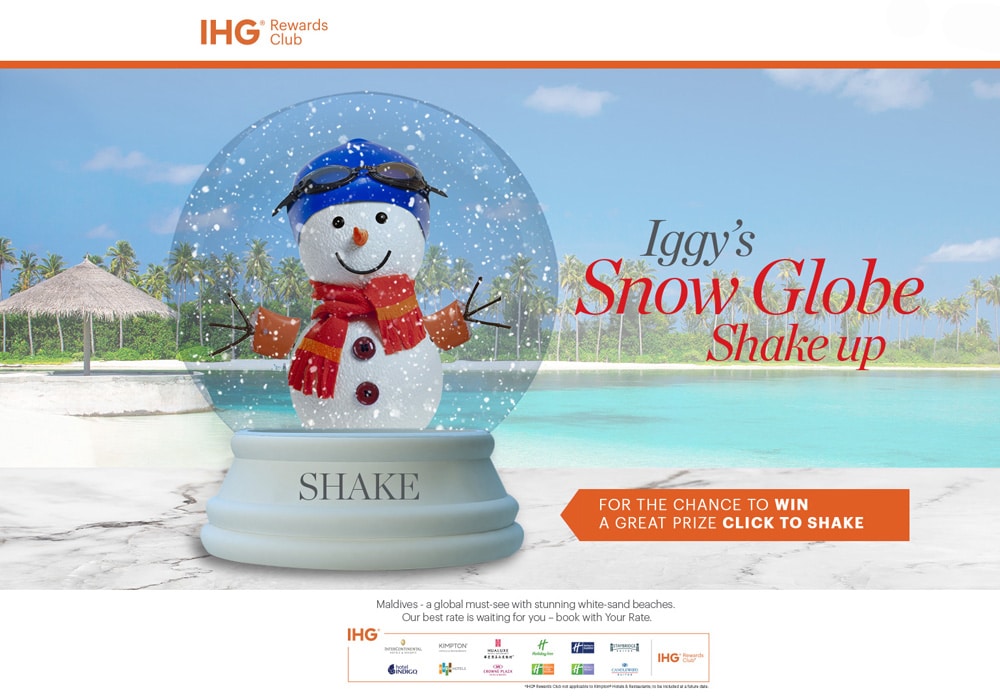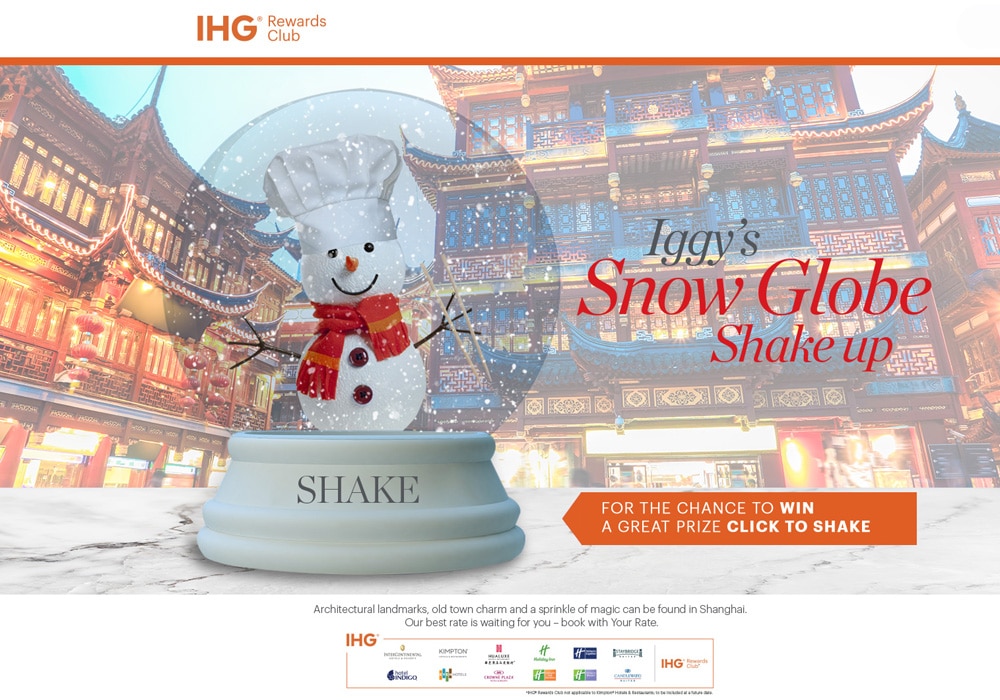 Each day from December 1st-25th Iggy travels to a new location across the globe…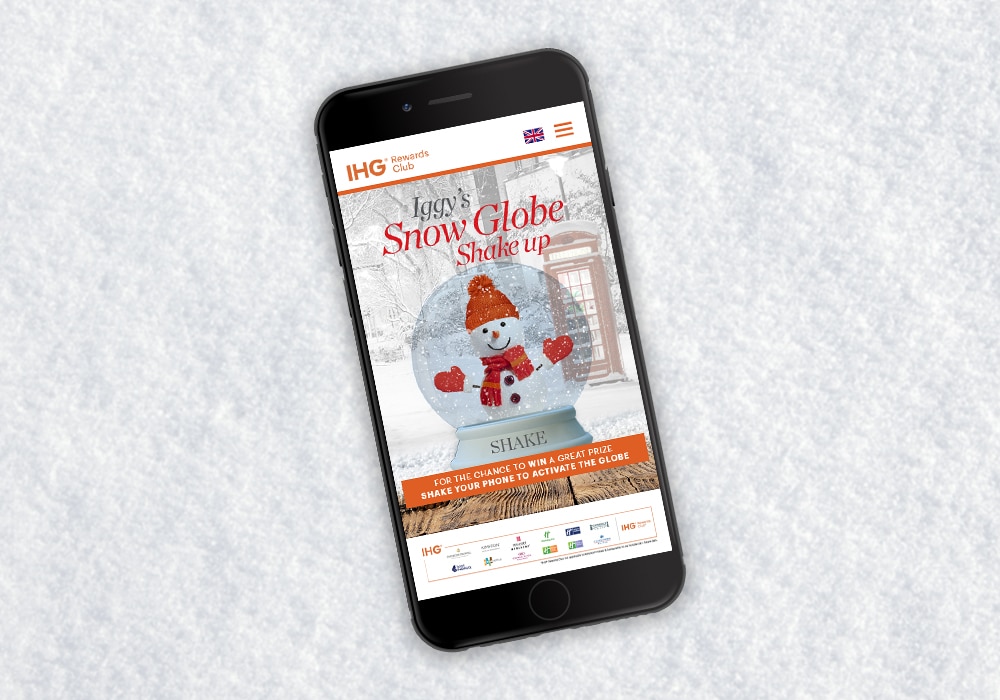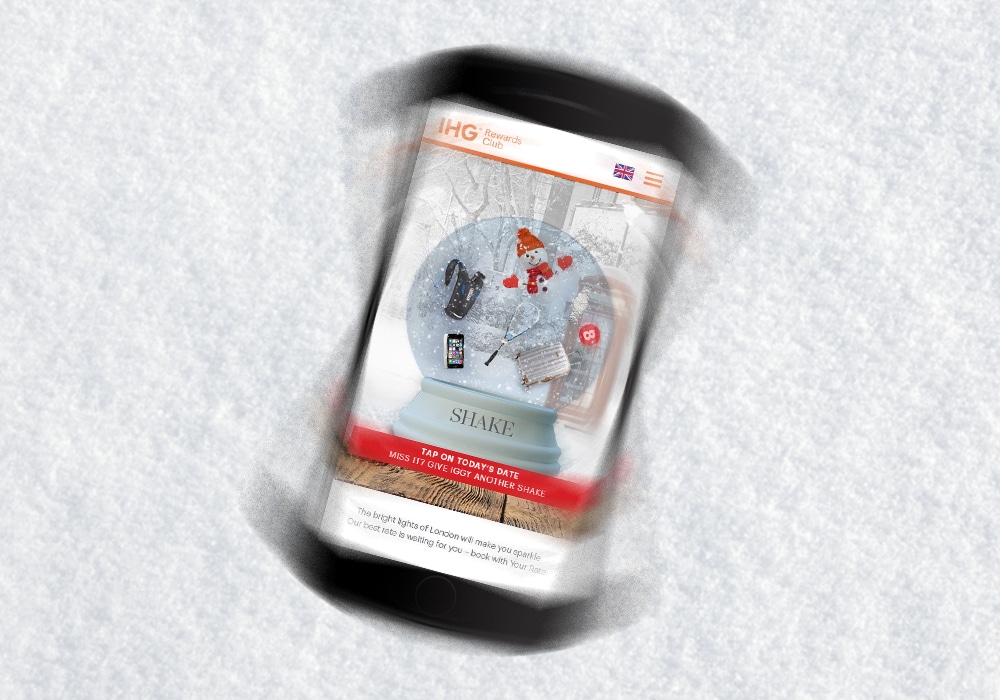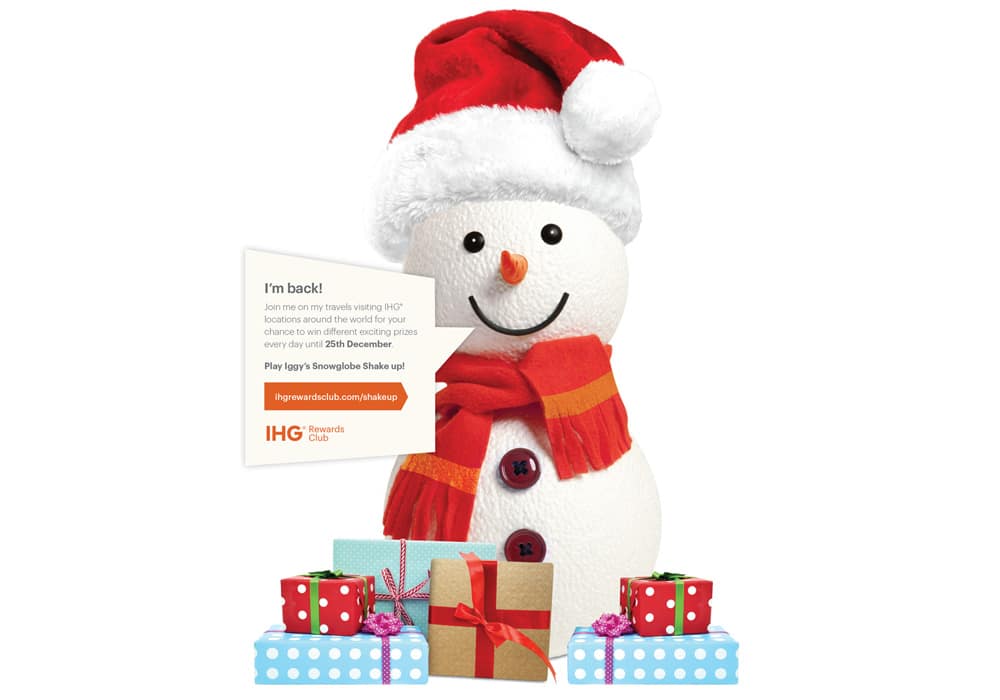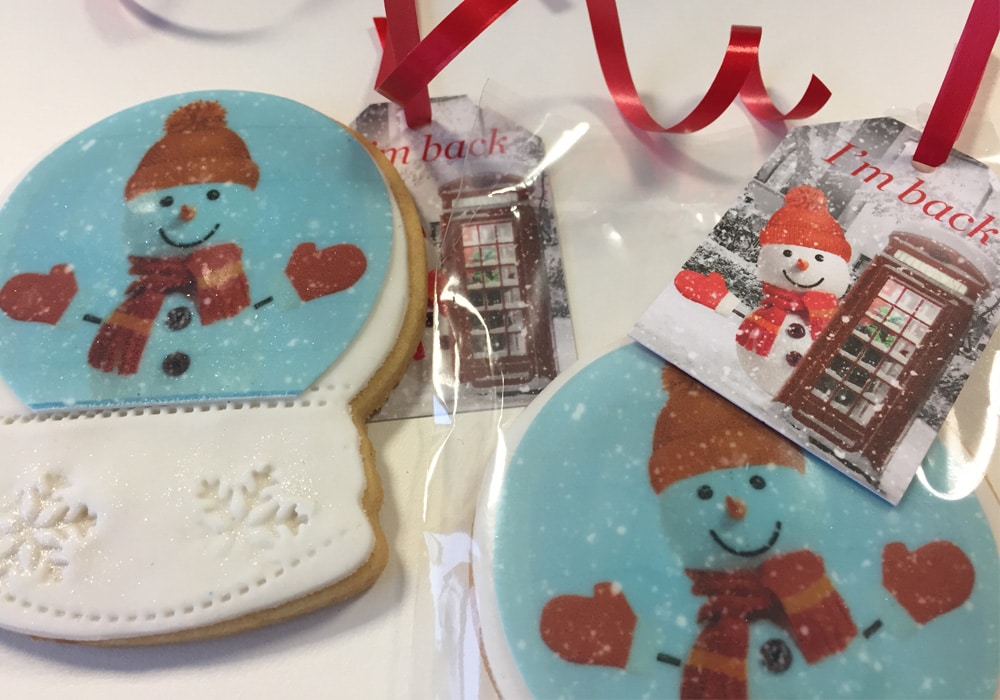 When players shake their smartphones, the prizes fall like snow. Internally, a large Iggy standee and complimentary gingerbread encourage IHG team members to play.
We're delighted to have been invited to rebuild our snowman once again, especially since the decision was based on commercial results – last year Iggy attracted almost half a million visitors to his microsite. And we're especially proud to read that Inside Flyer, a website created by travellers, for travellers, described Iggy as, "everyone's third favourite snowman," after Olaf from Frozen and Raymond Briggs' eponymous 'The Snowman'. Obviously, to us Iggy will always be number one but to be mentioned alongside Olaf, the snowman from the highest grossing animated film of all-time, and the star of what's probably the most repeated Christmas programme in TV history makes us feel like we're walking in the air.
When we built a snowman for IHG® Rewards Club we also built engagement. To work with an agency that can create memorable characters and campaigns that capture the imagination and bring your brand to life, contact keith.sammels@lawcreative.co.uk