THIS WILL BE THE MAKING OF ME
by

If you've been following the blog you'll know that I've now been upstaged by a figure who's small but perfectly formed and uncannily like me but who is a product of a new age in marketing. It's a 3D print of myself created by Backface, a studio that's refined a 3D printing process to achieve a quality that we at LAW Creative haven't seen bettered.
We're interested in 3D printing because it has wonderful potential as a marketing tool. Imagine offering one of these as part of a promotion or competition. What makes the proposition even more attractive is that it's a very quick process to get yourself scanned in and ready to be reproduced.
All I had to do was step inside a large drum – rather like a hamster wheel on its side – and strike a pose. Positioned on the rungs of the wheel are 96 cameras, spaced at intervals, ready to snap you from every possible angle in perfect synchronisation, in a split second.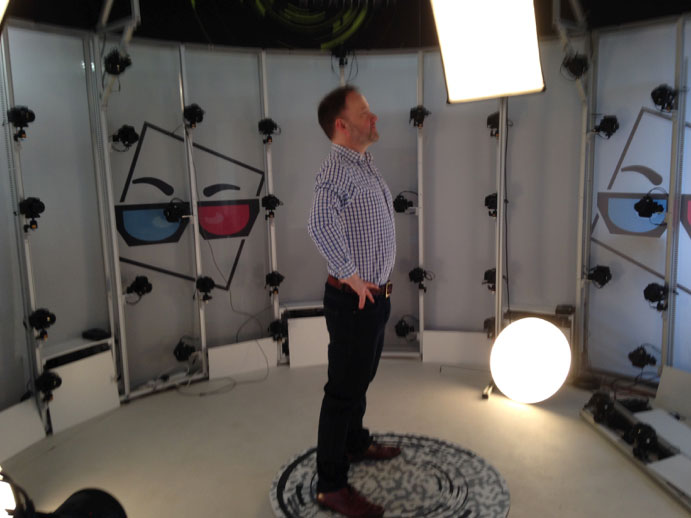 Me striking a heroic pose in the portable photo studio where the 3D data is collected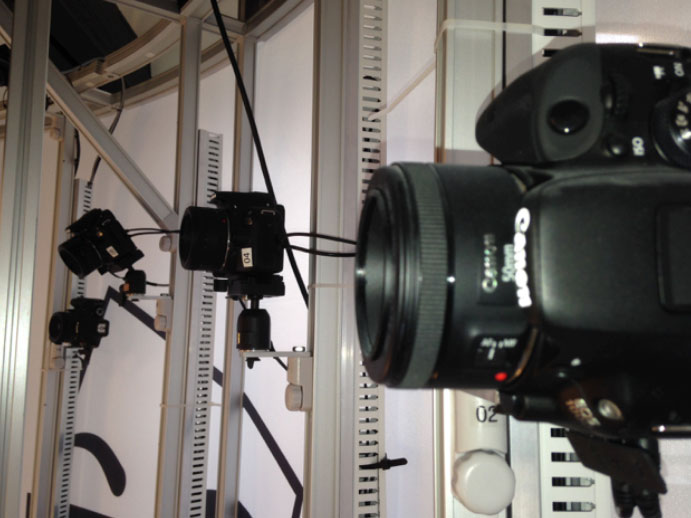 These 96 synchronised shots are then blended together using software that creates a full, 3D blueprint of the subject that's then sent to the 3D printer. Models are created by printing binder material and coloured ink layer-by-layer into a bed of gypsum-based powder. You can see the model being recovered from the bed of powder and brushed down in the video below.
After some finishing work (a little sanding and a few coats of lacquer) the 3D model is ready to be collected or delivered. The potential for your customers to share images of their 3D prints on social media could be a great way to create a buzz around your brand. In fact, it could be the making of your next promotion.
For new ideas on how to create engagement for your brand, contact brett.sammels@lawcreative.co.uk