In this campaign, sport and automotive performance make a perfect match, and give BOGE ownable qualities that are unique within the aftermarket.
The Opportunity
BOGE is a brand with a rich heritage, and its name is synonymous with excellence. Customers all over the world trust the brand to provide high quality shock absorbers that deliver exceptional reliability and performance. As a result, BOGE and its loyal customers share a long-standing partnership and a strong emotional bond. However, BOGE felt that its existing creative work had a dated look and feel that didn't reflect these values, and wanted to show its customers that it was still investing in the brand.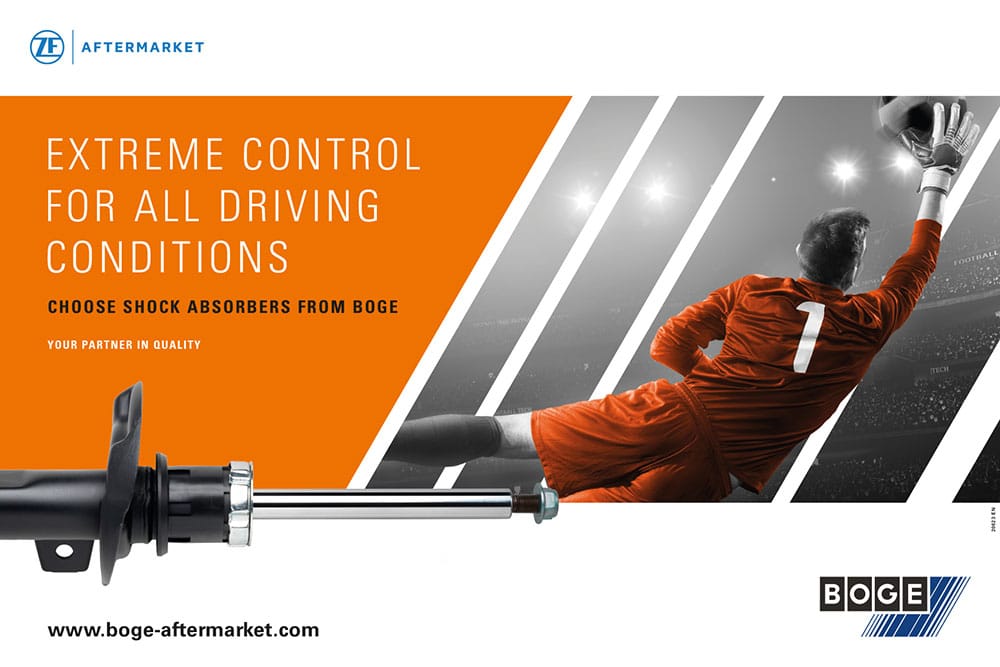 The Solution
LAW Creative refreshed the classic automotive brand with a campaign that presented BOGE as a dynamic business, delivering exceptional product quality that provides the best possible safety.
Our new campaign also developed and strengthened the use of sporting imagery seen in the previous campaign. Using dynamic photography and the strapline Extreme Control, we illustrated how precision and control are vital qualities required to deliver both sporting success and maximum performance and safety on the road.
The Results
This strong connection between the product and sport, plus the striking use of the colour orange, have given BOGE ownable qualities that are unique within the aftermarket, and a springboard to take the brand forward into a new phase of prosperity.