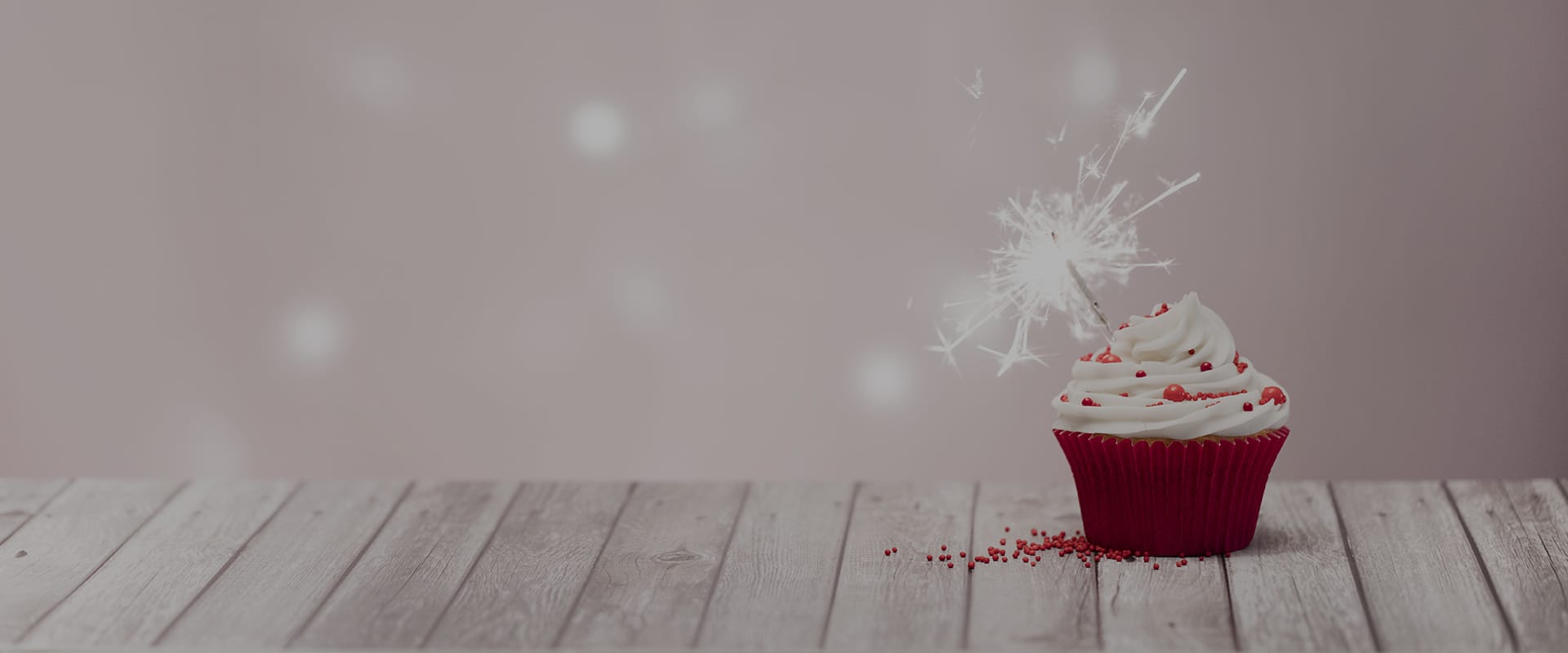 ® Business Rewards" class="img-fluid"/>
Celebrating in style the first birthday of the IHG® business customer loyalty and reward campaign.
The Opportunity
In the competitive hotel marketing landscape, making the most of every opportunity can be the key to success. IHG® wanted to do just that for IHG® Business Rewards, a relatively new loyalty scheme that's been extremely successful in attracting meeting and event bookers.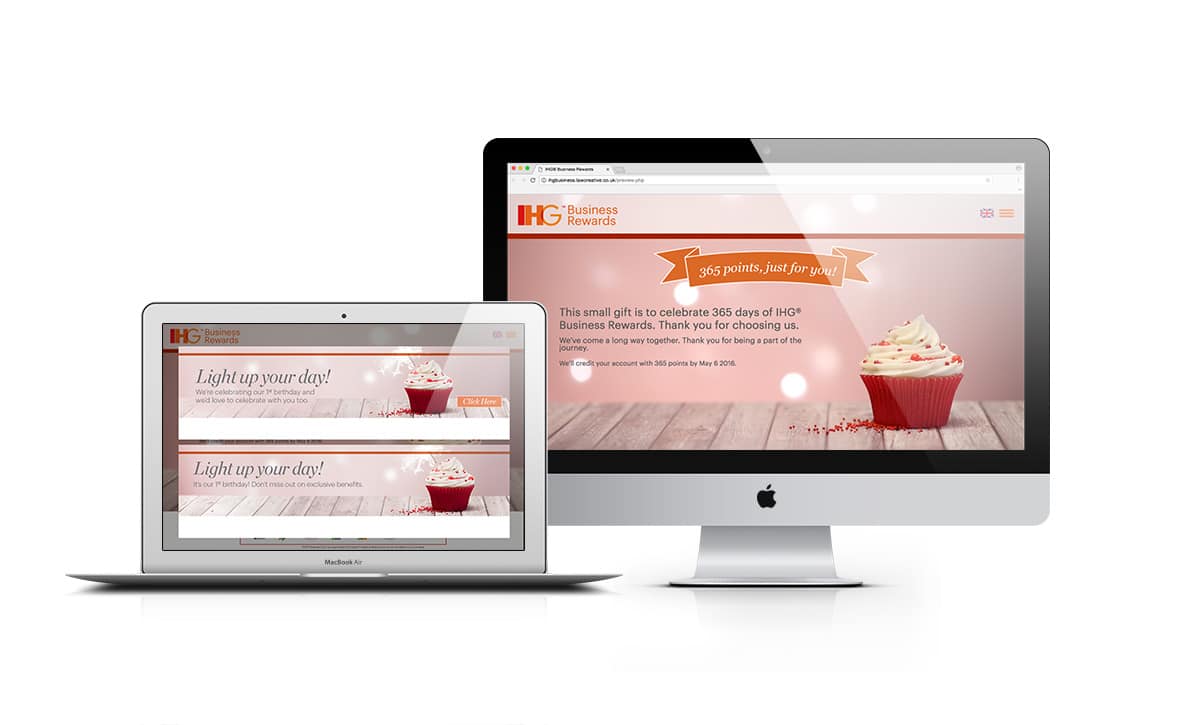 The Solution
We created a simple, charming interactive microsite in eleven languages to celebrate Business Rewards' 1st Birthday. The microsite engaged members by thanking them for their loyalty, raising awareness of the rewards programme and IHG® itself, and inviting them to light the sparkler in the cake; this then sparkled brightly before revealing a prize, an engaging attractive effect that raised a smile – and a welcome bonus of reward points.
The Result
A highly effective microsite that generated well over 40,000 unique visits during the first week, making a very happy birthday for IHG® Business Rewards.