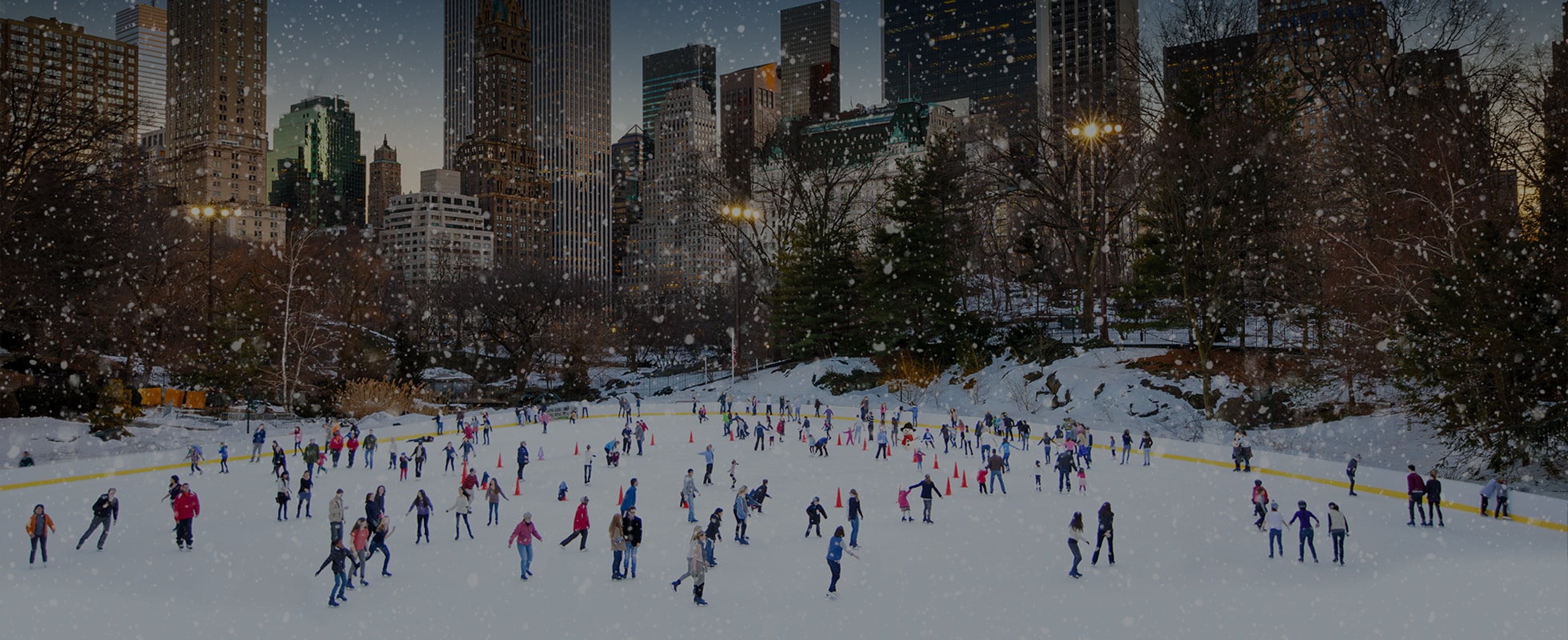 ® Rewards Club" class="img-fluid"/>
We created a fun online game that engaged 1/3 of a million people with our client in a single month.
The Opportunity
IHG® Rewards Club wanted to increase awareness and consumer engagement by promoting the breadth of rewards available in its redemption catalogue to members and employees.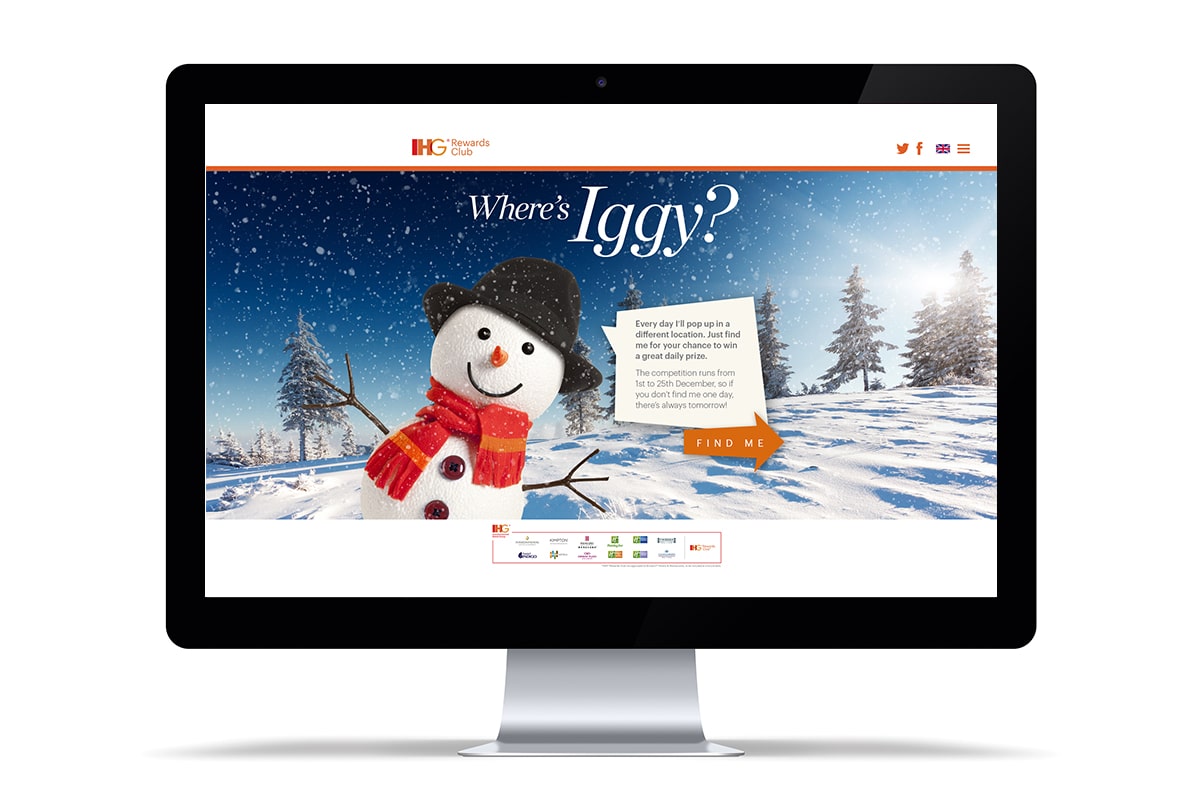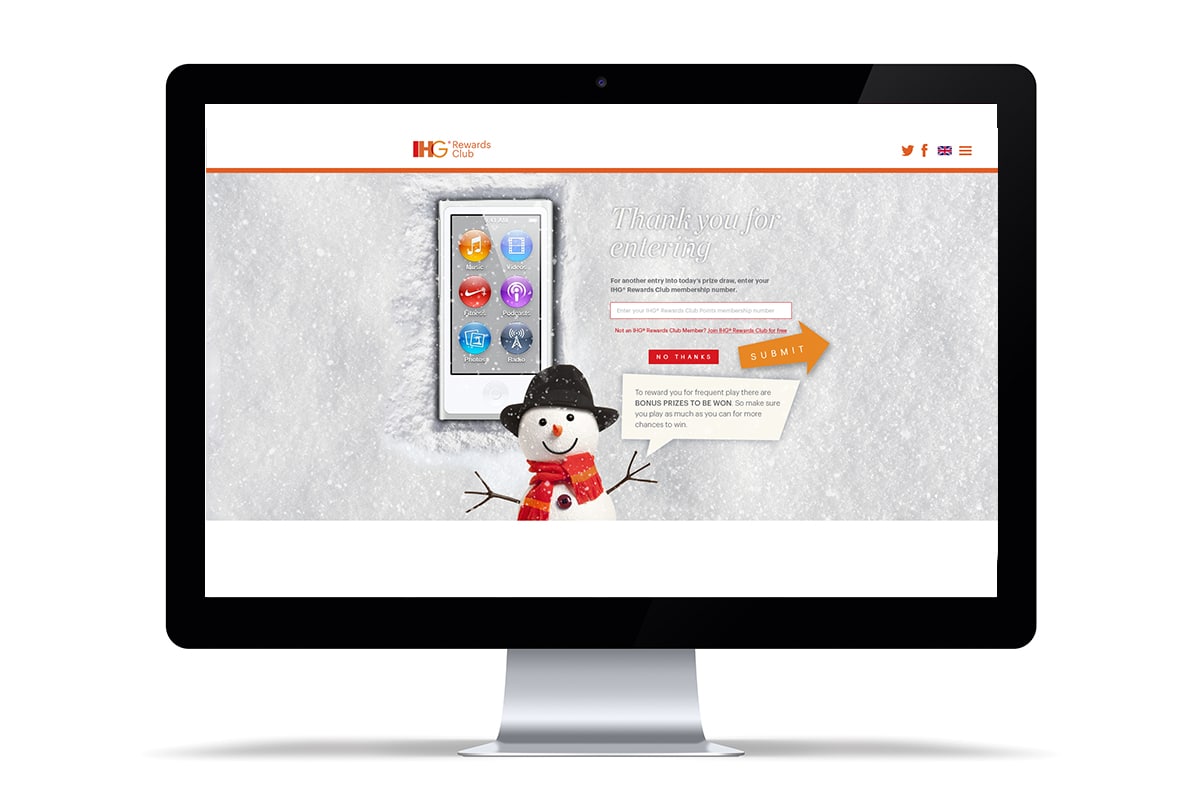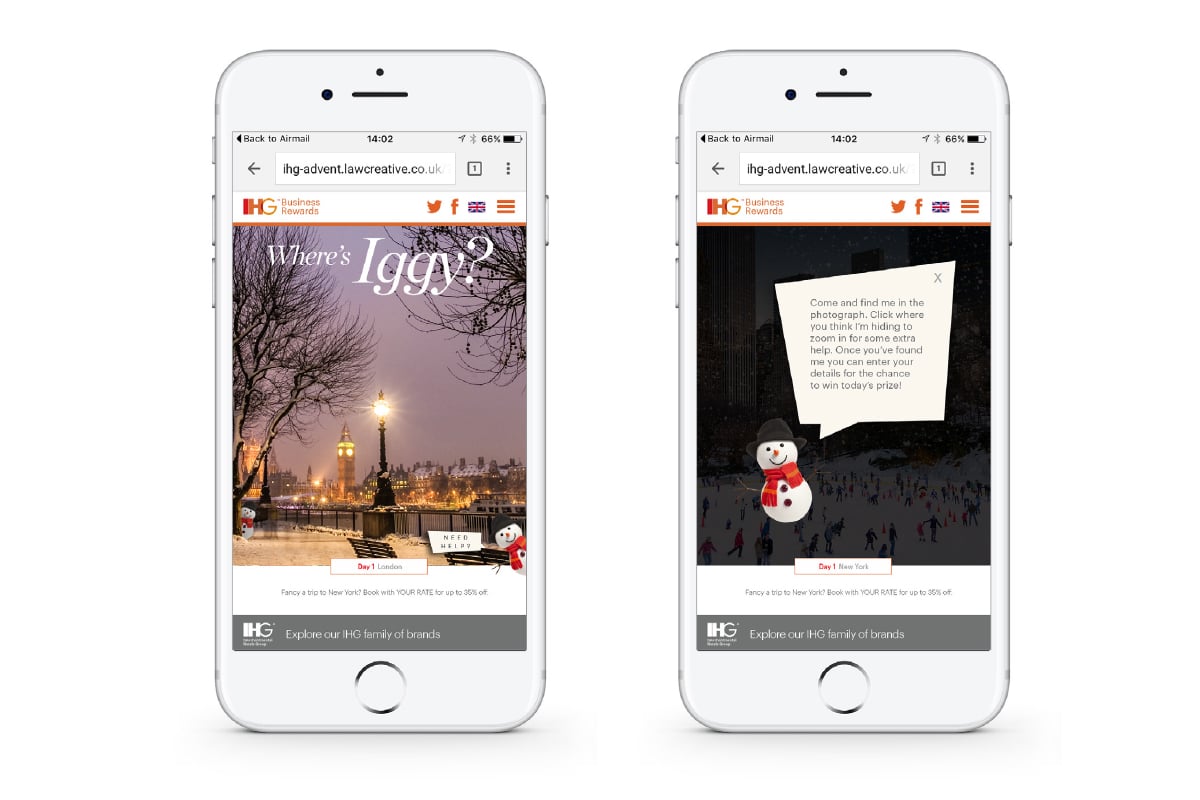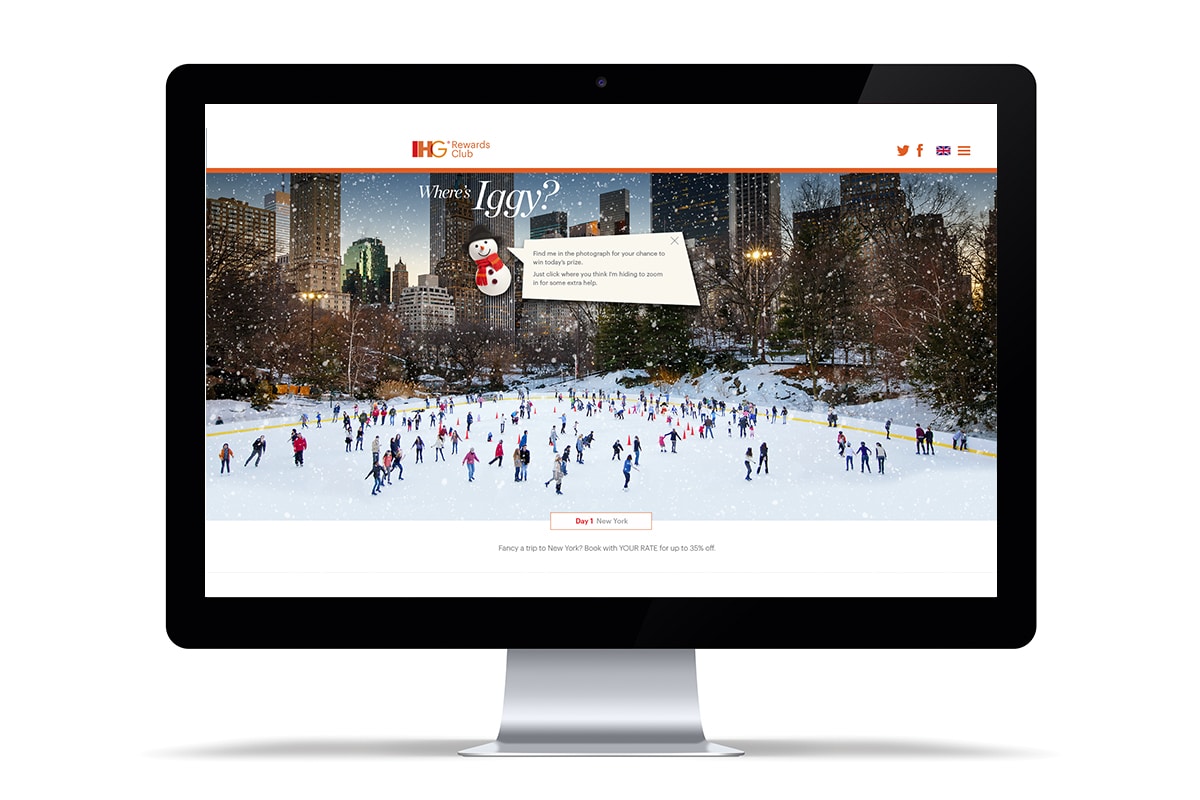 The Solution
We created 'Where's Iggy?', an interactive microsite game starring a cute snowman that was fun, quick and easy to play and offered the chance to win a prize every day from the redemption catalogue, showcasing the breadth of gifts available to members. It featured full tracking analytics and was linked to an email marketing platform for automated, triggered messages. The site, which also showcased the global locations in the IHG® portfolio, was created in four languages and as a separate site for IHG® personnel. To further engage employees some received an iced Iggy gingerbread at the launch of the campaign, while others were invited to decorate their own Iggy at an Icing Station.
The Result
Over 3 million social media impressions, a 33.6% click through rate from triggered emails and excellent retention figures – almost 30% of people played 5 times or more. A powerful tool that has brought over 331,000 people to the microsite and engaged them with IHG® Business Rewards programme.