InterContinental
Brand Design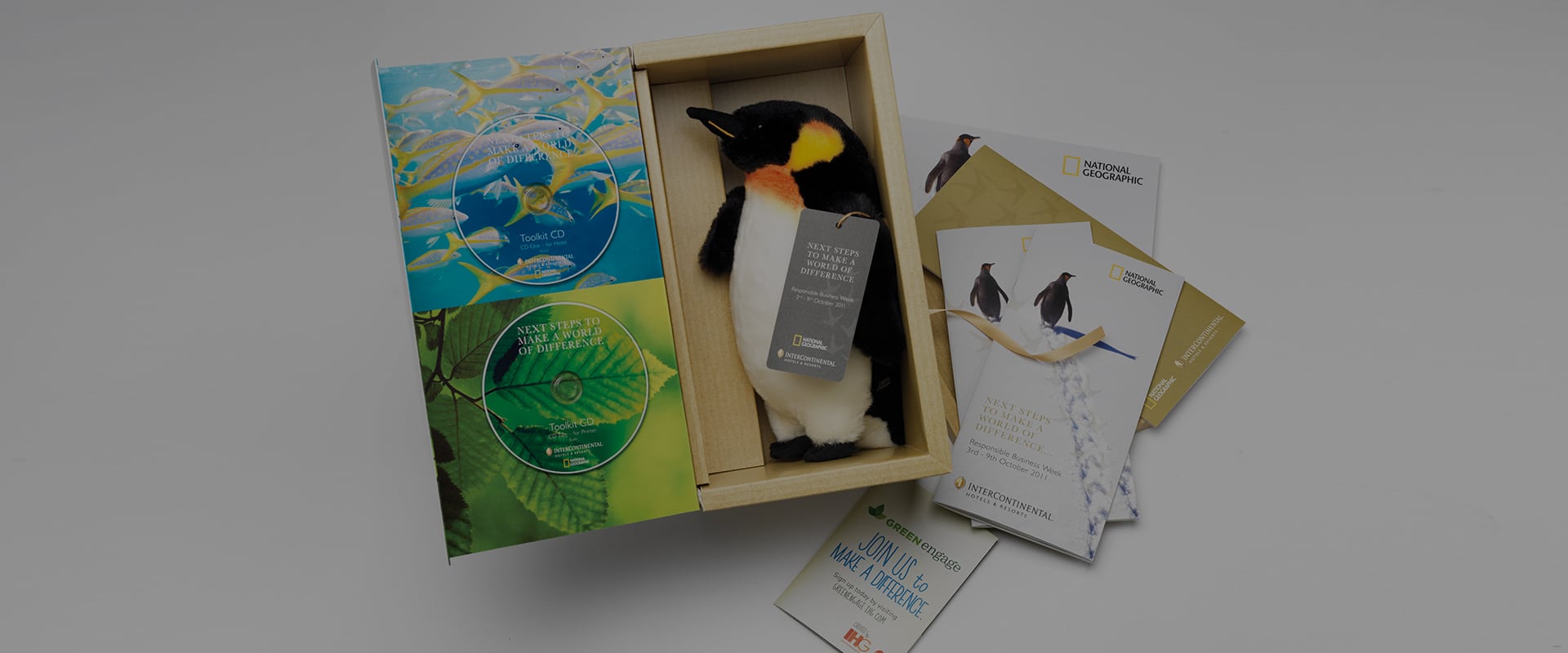 An award-winning 'Responsible Business' campaign that helped our client achieve its goal of putting sustainable, responsible business at the top of the agenda.
The Opportunity
InterContinental Hotels & Resorts, a 5-star brand within the IHG® portfolio, wanted to take sustainable, responsible business – a topic at the top of everyone's agenda – to the next level. During 'Responsible Business Week', hotels would be encouraged to raise awareness of geotourism by organising initiatives in the hotel, surrounding area or community.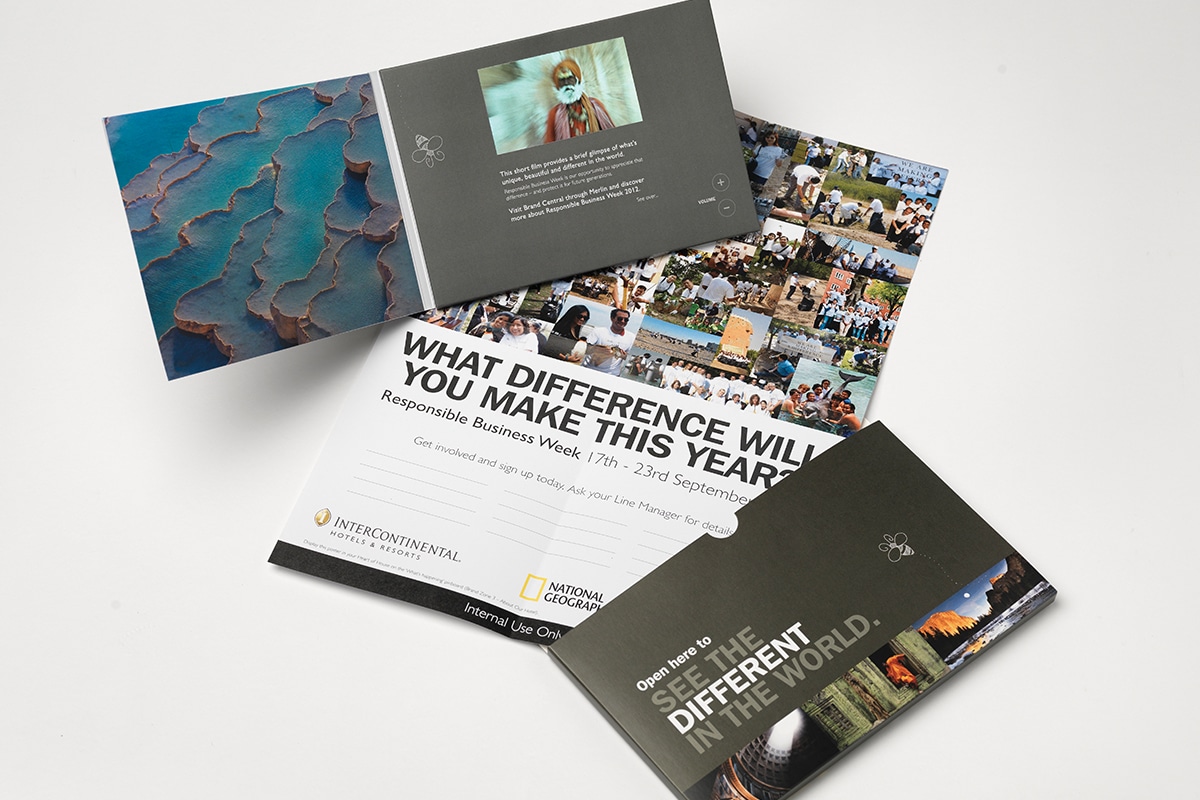 The Solution
We produced a General Manager Toolkit containing helpful information and tools to plan such an event. The toolkit was supported by a microsite that enabled hotels to share ideas and upload stories, photographs and images of their event. We also created Pip, the Emperor Penguin, a mascot sent with each toolkit, to increase recognition and engagement with the campaign. Pip was received with great enthusiasm worldwide and starred in the many photographs and videos of the geotourism initiatives carried out by hotels.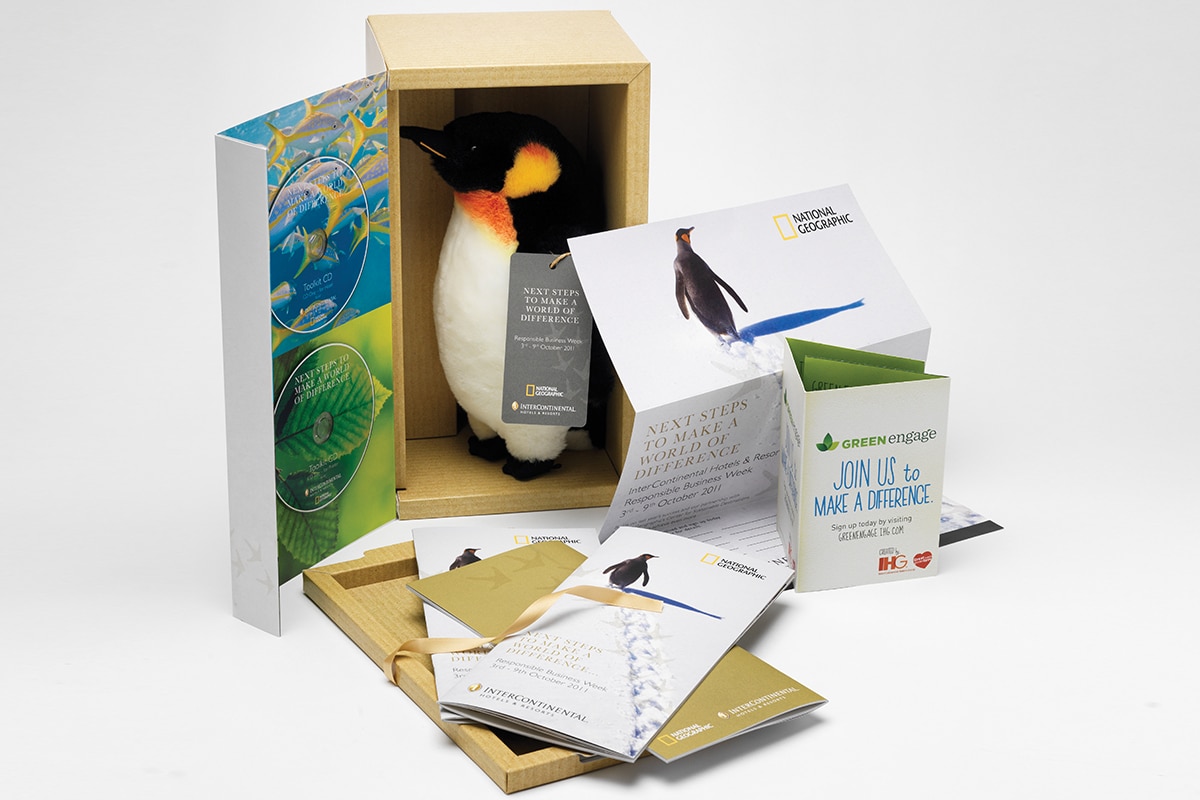 The Result
An amazing level of engagement, with 170 hotels taking part, and the Hotel Marketing Association prize for Best Internal Communications.