Nuffield Health
24/7 Integrated campaign

Raise awareness of Nuffield Health 24/7, educate members on the benefits, drive demand and sign ups.
The Opportunity
LAW Creative were briefed to help launch a new online fitness offering, Nuffield Health 24/7. The service provides Nuffield Health gym members with an extensive library of pre-recorded and live classes to enhance their membership during COVID-19 and beyond.
The brief also included the promotion of the Nuffield 24/7 suite of apps, a range of assets to indicate new workouts had been added and instructional materials to support account activation.
The Solution
The creation of a suite of digital and print assets to utilise Nuffield Health's national and local social media channels, existing app offerings, in–club digital POS and poster sites.
With the introduction of this brand-new platform and the breadth and longevity of the project, a new visual language was developed. The aim was to create an exciting and adaptable look and feel to represent the energy of exercise classes, whilst ensuring from the start that members who prefer low-intensity workouts were also catered for. In some cases, multiple assets were created to appeal to different member profiles, achieved by varying the photography, lead colour and language.
A copy platform was also developed to adapt the core messages for both audience and channel. With both education and sign-ups as primary objectives, a benefits–led approach was taken, supported by crystal clear calls-to-action.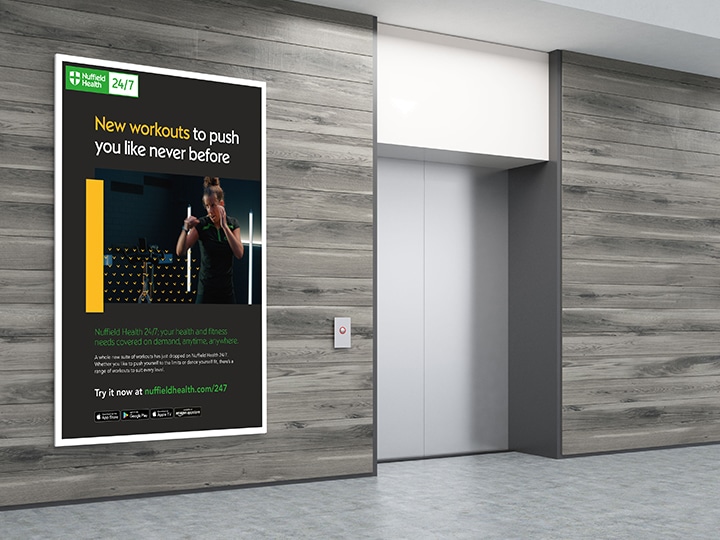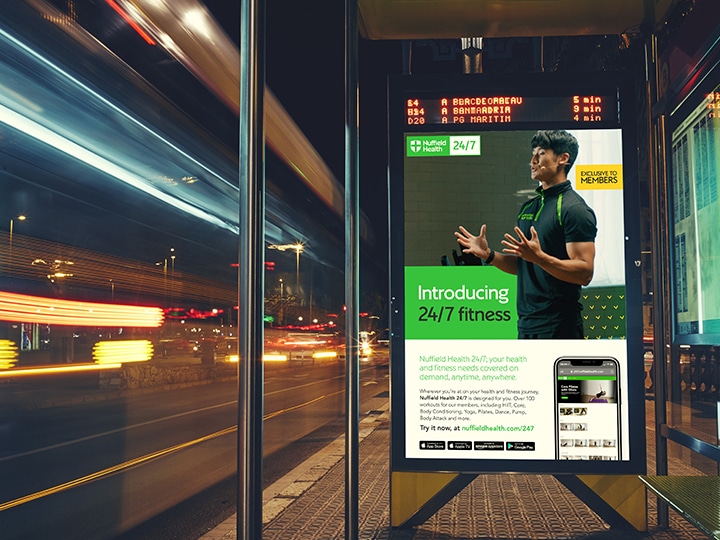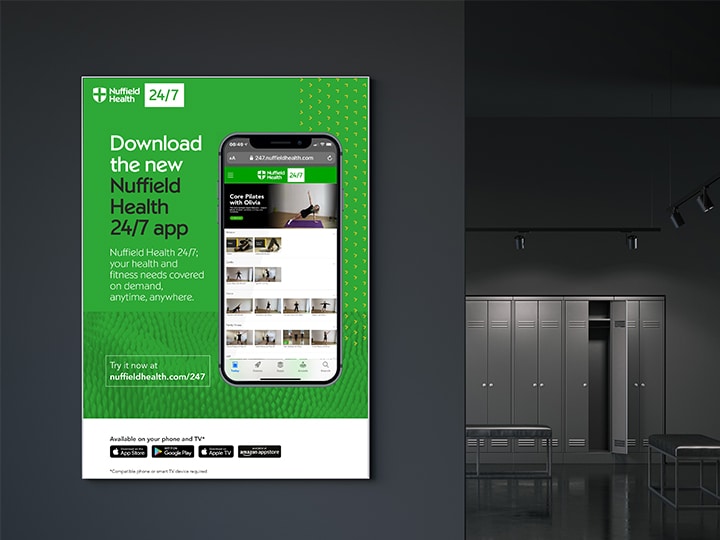 The Results
The campaign has been successful in driving awareness of the Nuffield Health 24/7 platform and the new service is being used frequently by members.