We set up a Local Marketing Service with a support team in place to handle all marketing requests from local site managers at Nuffield Health.
The opportunity
Nuffield Health has a network of 31 hospitals and 113 fitness and wellbeing centres. Like many multi-site organisations, ensuring brand and message alignment within local marketing can become a challenge even leading to increased design and production costs. The brief was to help Nuffield Health streamline local marketing activities, giving sites flexibility within a framework and the reassurance that they were getting effective and efficient results.
The solution
In 2018, LAW Creative set up a Local Marketing Service with a support team in place to handle all marketing requests from local site managers. In doing so, combining all local design and print shops into a single point of contact, responsible for all aspects of local marketing.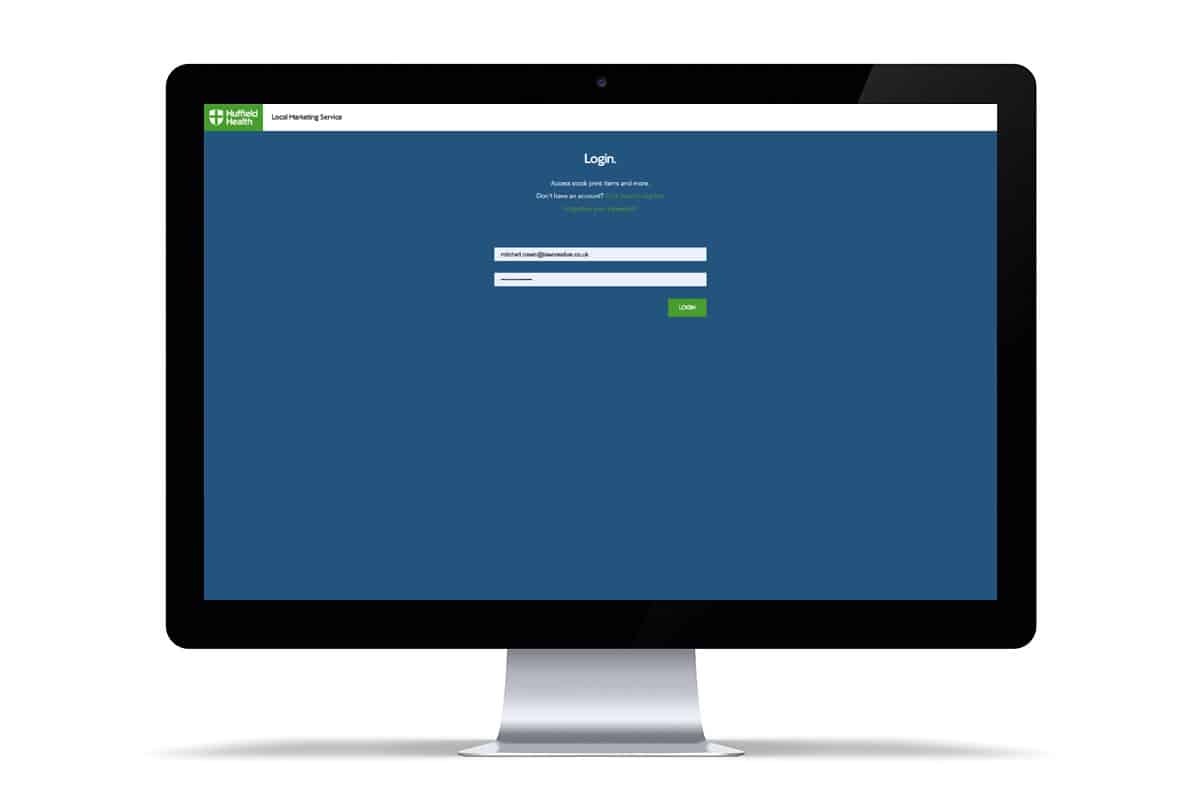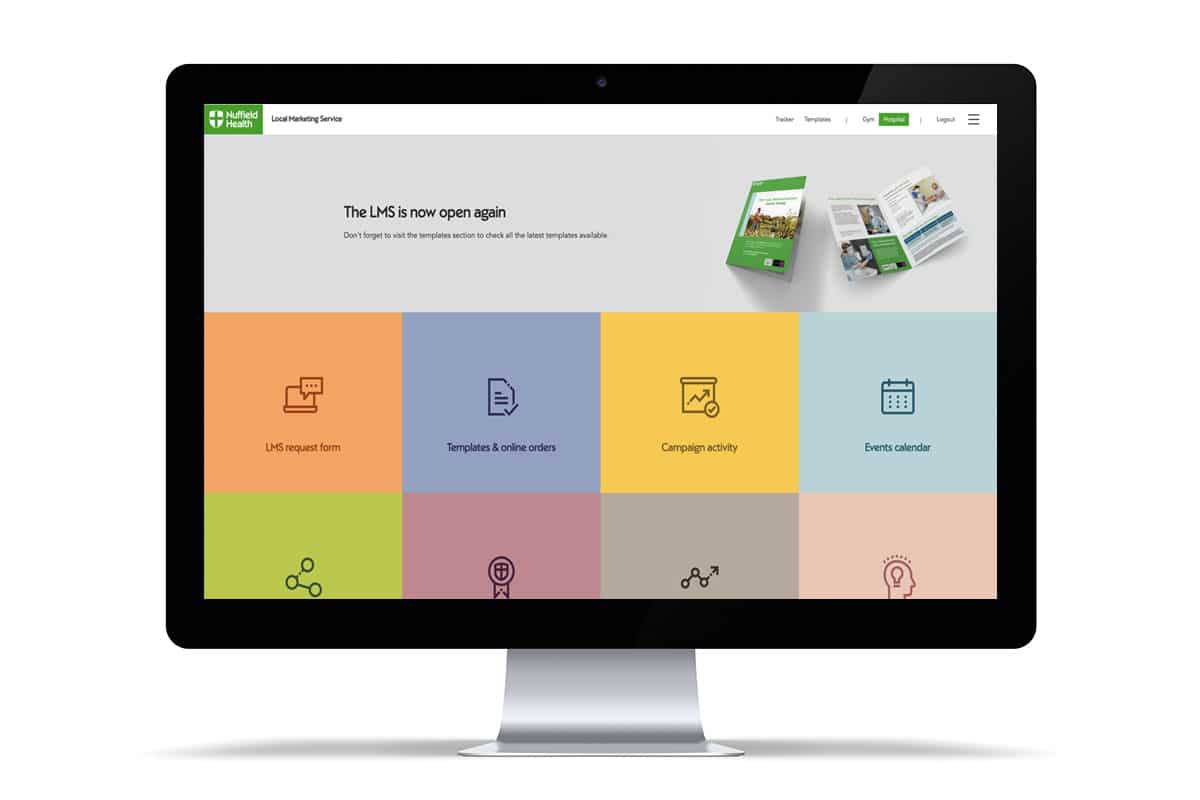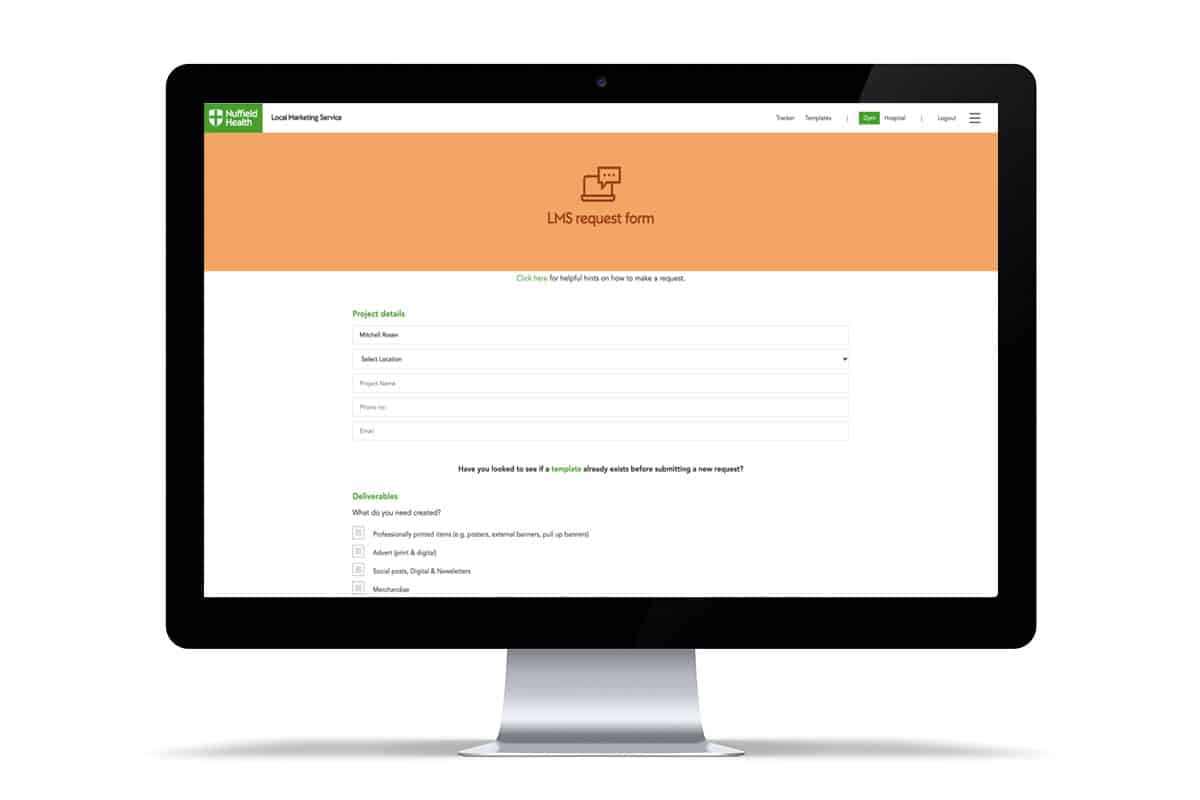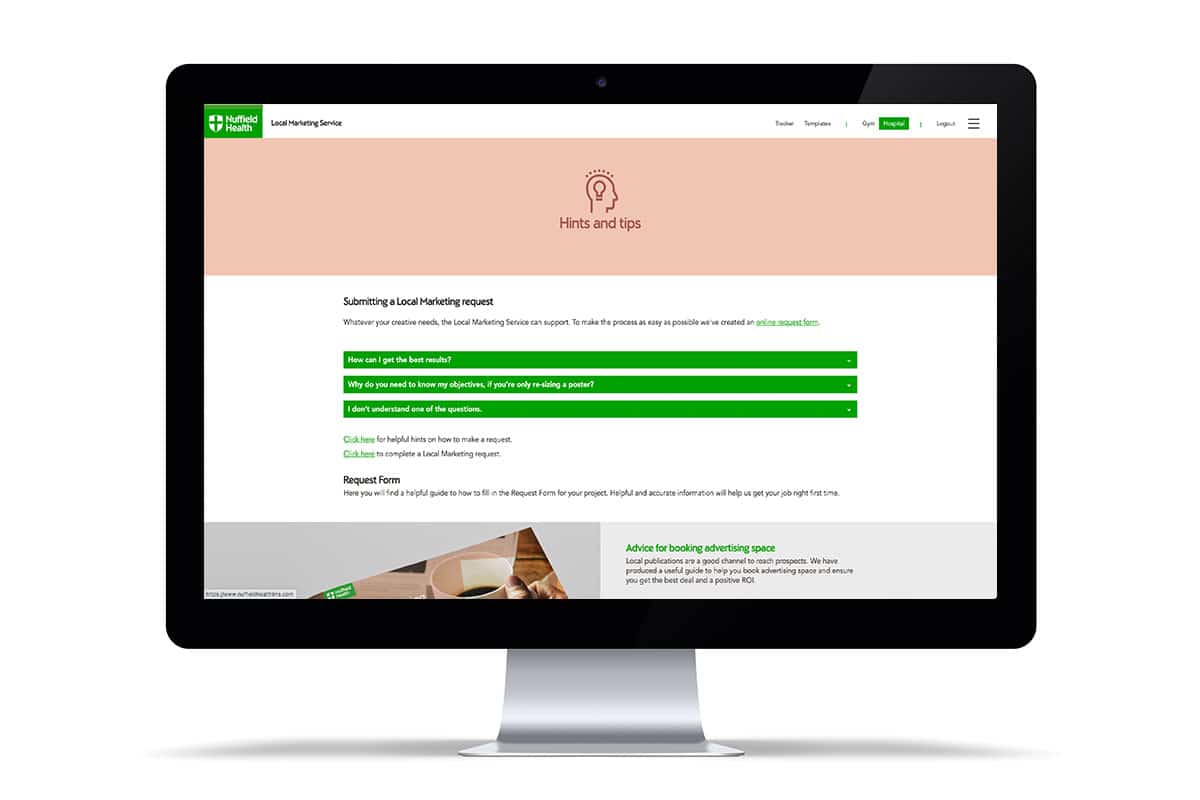 The 'hub'
Each site manager has access to the 'hub', an online portal designed and developed by LAW Creative, where they can browse a large range of  'on-demand' digital and print marketing templates and log their marketing requests via a briefing form which captures all the relevant information.
The user is in complete control: they can view their live and completed jobs and track the status of design and print. Beyond marketing templates, the Hub is constantly evolving and growing, with LAW Creative refining the breadth of marketing communications available.
Localisation made easy
Beyond localising existing templates, each gym or hospital also have the ability to make individual requests (as 'one size' of marketing creative does not fit all), providing they are aligned to the local and overarching business objectives, with regular input from LAW and the client to spot opportunities to share ideas and best practice with other sites.
A support team happy to help.
Our customer service team works closely with all sites and provide guidance, brand knowledge and creative expertise to each request. The team liaises with suppliers such as printers to make sure each project is delivered on time. Our marketing support is essential to local gym managers and hospital directors.
In the last three years, the Local Marketing Service has been well adopted and frequently used by the local sites. It has helped the organisation improve brand consistency and create efficiencies. The Local Marketing Service won Support Team of The Year at the Stevie Award 2019.