AN INSPIRATIONAL AUTOMOTIVE BRAND CAMPAIGN FILM HARNESSING THE POWER OF INFLUENCER RACING DRIVERS TO CONVEY KEY FACTS ABOUT THE SACHS BRAND
THE OPPORTUNITY
As a global leader and trusted expert in the manufacture and supply of clutches and shock absorbers, SACHS boasts more than 125 years of motorsport history and heritage. To continue to keep the brand relevant and in its rightful position at the forefront of the automotive parts industry, LAW was briefed to expose new audiences to the SACHS brand, whilst further reinforcing the brand's core values to existing customers.
The campaign was a pan-European promotion spanning nine key regions and languages.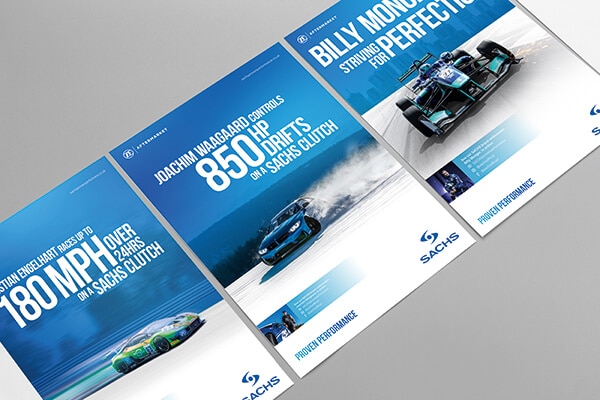 THE SOLUTION
LAW Creative developed a strategy that focused on motorsport vehicles and professional drivers (influencers), who rely on SACHS parts to perform. With three exceptional drivers on board, we were able to add personality, authenticity, and credibility to our campaign messaging – with the additional bonus of significantly higher engagement thanks to an already established social media following.
The campaign centred on 2-minute films for each driver. These provided stand-out pieces of brand awareness content which were supplemented with press ads, posters, press releases and regular social media posts – rolled out across multiple languages.
The film was promoted via YouTube as in-stream and discovery advertisements. Target audiences were pushed to the campaign landing page via Google Display Network ads, all of which were specifically targeted via key demographics, keywords, topics, and audiences.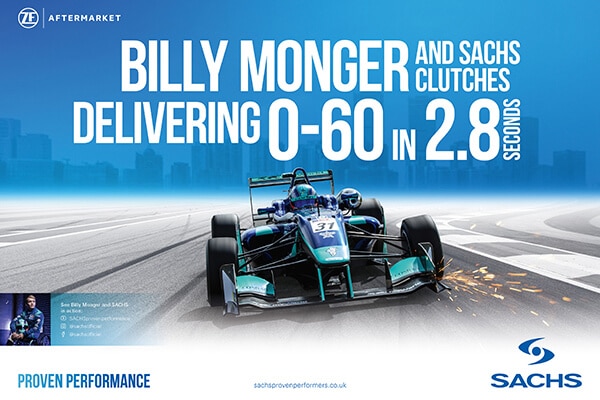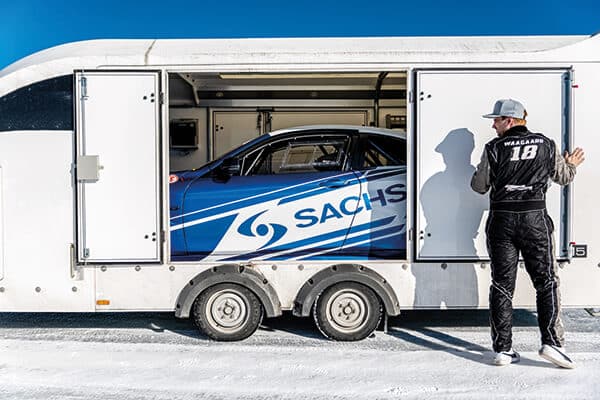 THE RESULTS
We achieved a CTR three times the industry average for the automotive sector – indicating successful targeting and high content relevance. In total, the films have been viewed over 2.6 million times on YouTube (across Europe), delivered 826k web page visits and generated an additional 3,900 SACHS channel YouTube subscribers.
"How beautiful is this video? When it comes to advertising, it's all about it every time. A true masterpiece. It looks like a movie trailer. Congratulations to the whole team and the Sachs company." – YouTube viewer