ZF AFTERMARKET
SUPERHEROES FILM

A memorable, multi-award-winning film showcasing super-powered automotive brand ZF Aftermarket.
THE OPPORTUNITY
There are some truly remarkable people at ZF Aftermarket. People who make the seemingly impossible possible. People who make the world a safer place every single day. Using that as our starting point, we wanted to create a standout film showcasing the worldwide scope of ZF Aftermarket and the many different industries they influence. A team who, in the eyes of their children, are true superheroes in every sense of the word.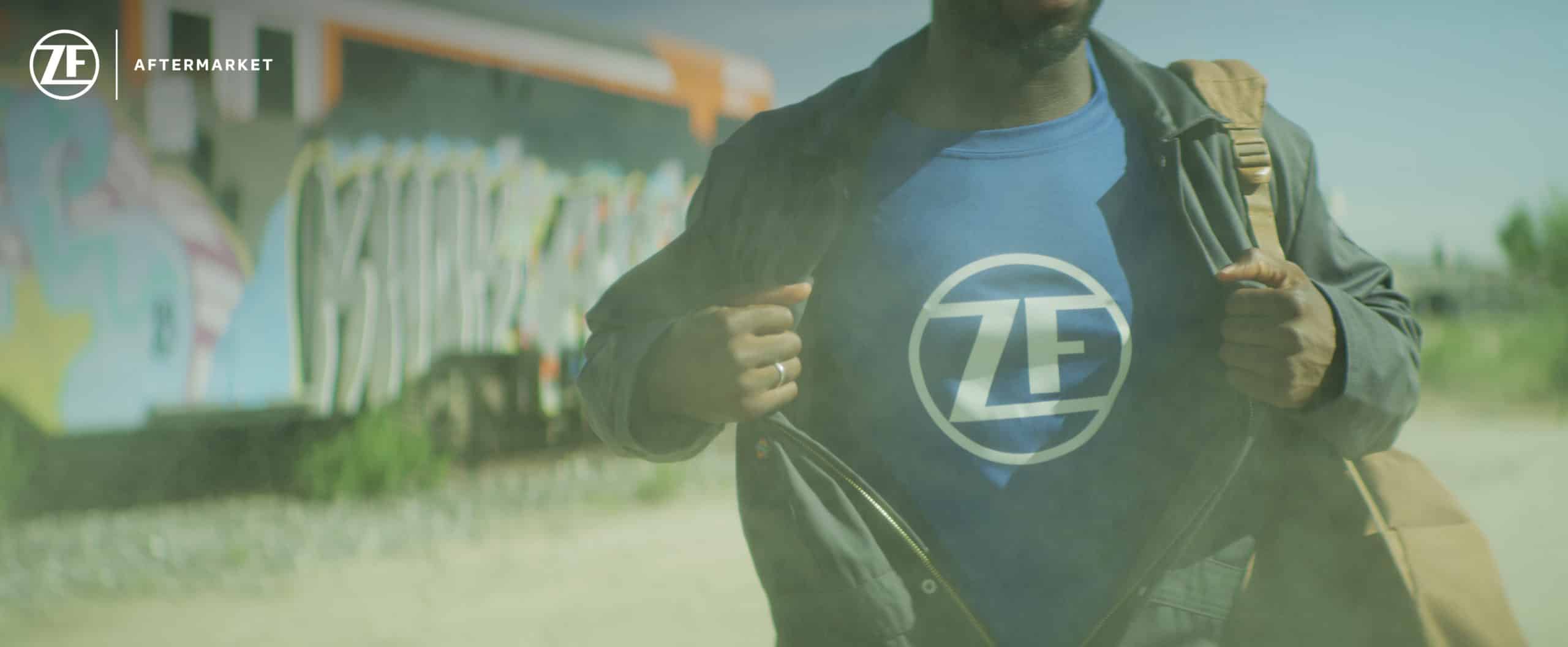 THE SOLUTION
We set out to make a memorable, engaging film that, in just two minutes, travels the world to tell the story of a multi-sector global brand through the incredible work and skillset of its employees.
To show the true global scale of ZF Aftermarket, LAW Creative filmed in a series of international locations: Innsbruck (Austria), Schweinfurt and Friedrichshafen (Germany), Barcelona and Madrid (Spain) and Hatfield (England).
The film features five 'super-hero' actors from across Europe, four child actors ranging from 5 to 7 years old and 14 different voiceover artists (in US English and German). The film shows the children's perception versus the true reality of the scientific and technological advancements behind the seemingly fantastical. In a crowded market, where campaigns are often led by product and nothing more, we tell a bigger story, giving the brand clear standout with a piece that is emotional, dramatic and powerful.
THE RESULTS
The film won Gold in the Corporate Overview category at the world's premier business awards – The Stevie® Awards 2019, as well as Gold OttoCcar in the Image Films category at AutoVision, the international festival for corporate films, commercials and TV in the automotive industry. Plus, the film was a Finalist for Best Corporate Film at the European Excellence Awards 2018.